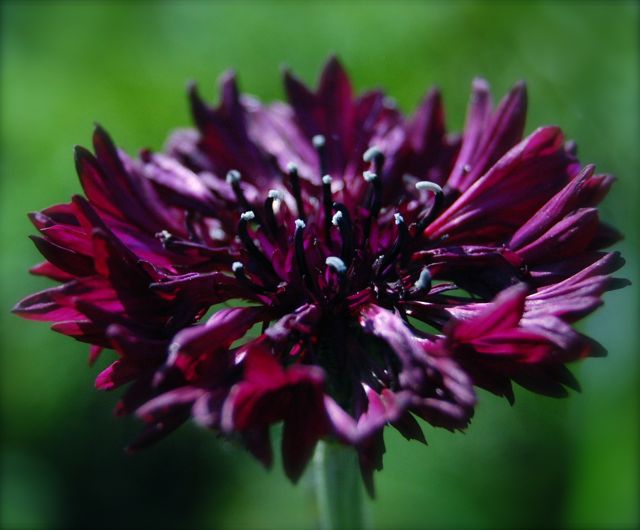 I grow two varieties of Cornflower in my cutting patch, 'Blue Ball' & 'Black Ball'…yes the names are pretty dull but the flowers are the best for cutting. Good strong stems, gazilions of blooms (That keep on coming as you cut them) and a good vase life. They are also mighty fine for drying too.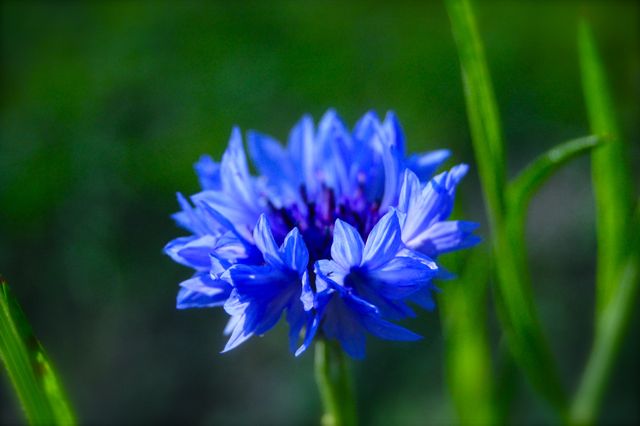 Making an Autumn sowing of cornflower seeds will give you good, strong and early plants next spring. Being hardy, Cornflower seedlings can stand up to a bit of a rumble with Jack Frost. I shall be making a sowing on September 22nd…this is the Autumn equinox (ie the day when both day time and night time are of equal length) I don't do this because I have been smoking funny fags whilst reading Mr Funky Bongo's Happy Guide To Moon Phase Planting, but more because it's a simple date to remember. I make my first sowings on the Spring equinox (March 22nd) and sow Biennials on the summer solstice June 21st….simple! The only thing I sow after the Autumn equinox is Sweet Peas, which I sow in October.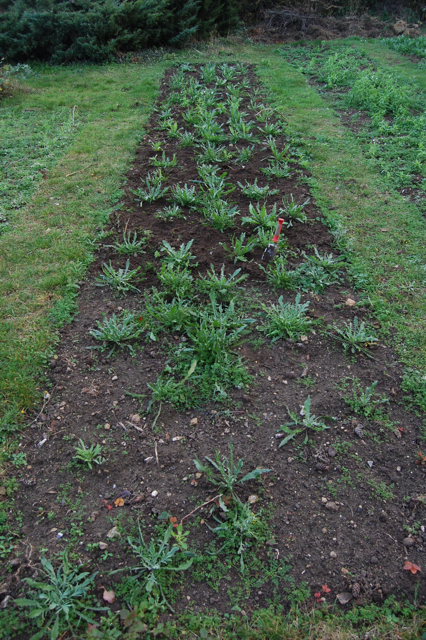 NB If you live right up north you should consider sowing your hardy annuals earlier as your soil temperatures will drop well before those down here in Cornwall for instance.
Sowing Cornflowers: Higgledy Top Tips!
*In a productive flower garden it is always better to sow in straight lines. I sow three lines a foot apart.
*Only cover the seed lightly…don't bury the poor creatures in the magma.
*Aim to have two or three inches between the seeds…take your time…even sowing a long row will only take a few minutes and will pay dividends at flowering time.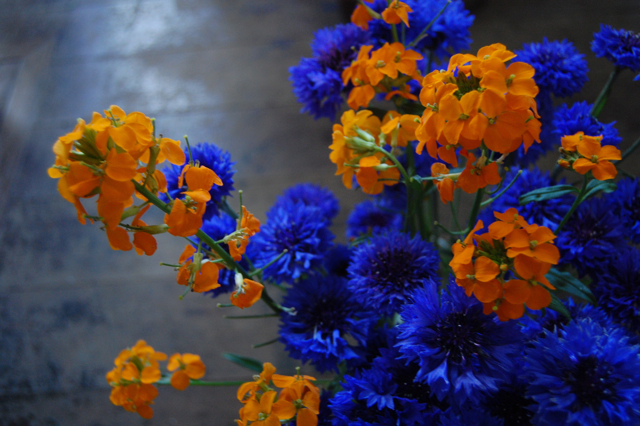 *Don't thin out your cornflower seedlings until the spring…leave about a foot between plants. Cornflower seedlings will happily be transplanted as long as they are smaller than your thumb…well…smaller than my thumb anyway. This is of course just a rule of thumb.
*When they flower keep picking them for the vase…don't let the flowers 'go over' to the dark side.
Cornflowers are REALLY easy to grow and are surely one of the country's most loved flowers…they are simplicity itself.
Cornflower seeds play a walk on part in my 'Seeds To Sow In Autumn' Collection…12 packets for £12 including shipping. :)
If you order this weekend you will also get FREE Dahlia 'Coltness' seeds….these can't be sown until spring mind you…
Try growing your cornflowers with something a little different like Ammi Visnaga or super tall and striking Larkspur 'Giant Imperials'.
Whatever you do…have fun doing it… Right surf's up…see you later! :)
Benjamin Higgledy