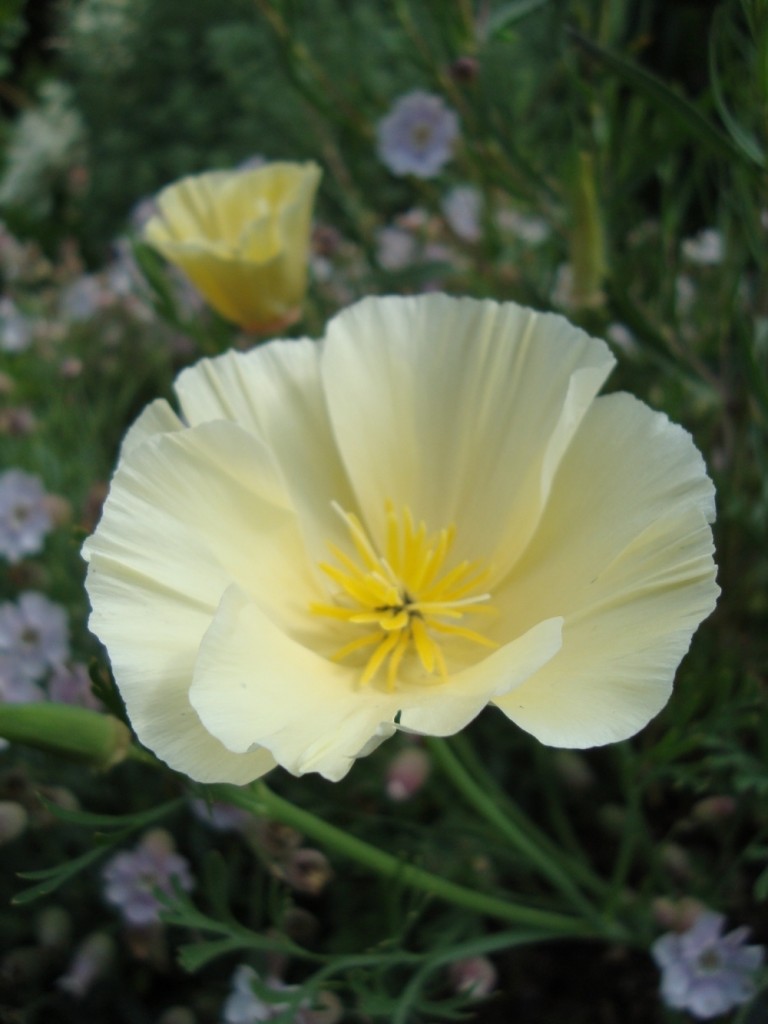 I made a spring sowing of Eschscholzia (California Poppy) 'Ivory Castle' in mid April of this year and what a result! I was expecting it to be pretty good and slinky but I didn't expect to come anywhere near my favourite California Poppy 'Orange King'. Well it did…it was taller than I expected, in fact roughly the same height as 'Orange King'…which is about 45 cm.
But the winning element for me was the super rich, creamy whites of the petals. Not only that but the plants just kept on producing blooms all summer long and an autumn sowing (of which I will make this weekend weather permitting) will flower much earlier in the season. I will make a spring sowing too and have a looooooong flowering season in 2014.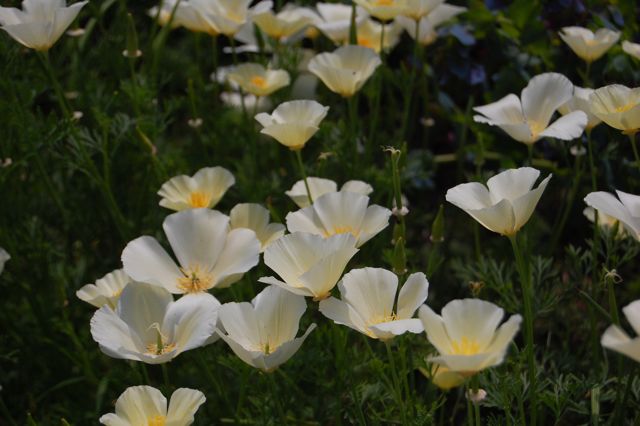 Folk always seem to shy away from using eschscholzia as a cut flower as it doesn't last but many growers sear the ends of the stems in boiling water for 20 seconds and swear that it lasts a week. I myself just use it as is…sometimes it drops its petals after just a few days…but so what…I just go out into the garden and pick some more. Plus, fallen petals around a vase can look rather charming. If you want flowers to last two weeks then you'll have to go to a supermarket and buy ones that have been sprayed to hell and back and look like a floral version of an Egyptian mummy… ;)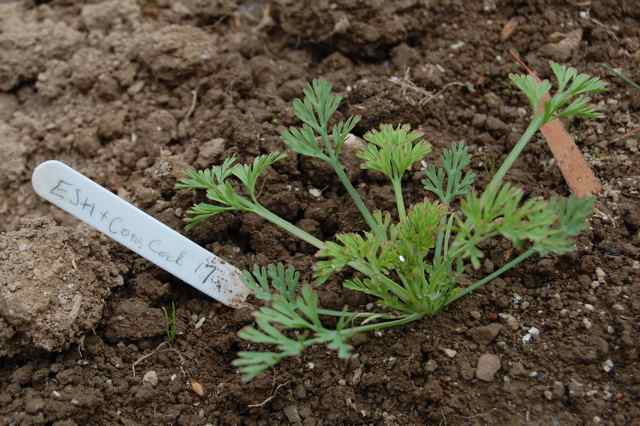 Eschschlozia is one seed I no longer ever start in pots…it just hates being planted out…or moved. Just sow your seeds into a very well weeded bed that gets good sun. Cover lightly. Thin seedlings out to about a foot apart…and bingo…glorious flowers. Eschscholzia is very drought tolerant too, so it needs very little care. …oh…and it LOVES a poor gritty soil…
If you are autumn sowing…try to get them in before the end of September if you can. :)
Have fun!
Kind regards
Benjamin
'Seed Collection To Sow In Autumn'