Attracting bees and butterflies into your garden can only be a good thing for the general health of your garden and the general well being of your soul. Achieving this couldn't be easier…sow the following flowers and the bees and butterflies WILL find them…and then they will tell all their mates.
Annual flowers are particularly good at attracting pollinators…don't forget they attract hover flies too…which will munch on your aphids like there is no tomorrow. The annual flower is particularly keen to be chums with these creatures because they need to be pollinated before they set seed…so to ensure they attract pollinators they produce pollen and lots of it…clever eh!?.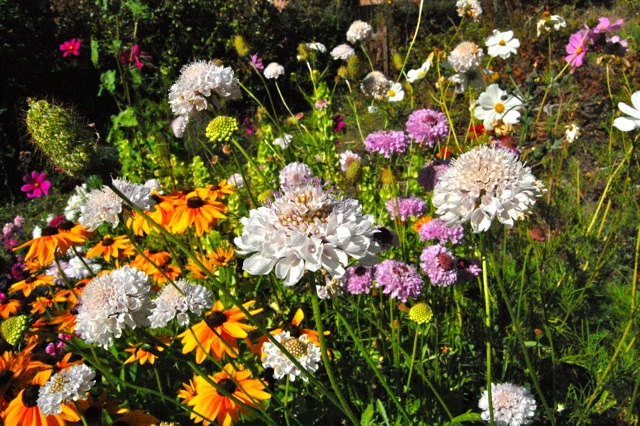 Bees and butterflies flock (if indeed they DO flock) to Scabious…my Scabious 'Crown Tall Mix' produce hundreds of sizeable flouncy blooms in shades of deep purples through pinks to whites.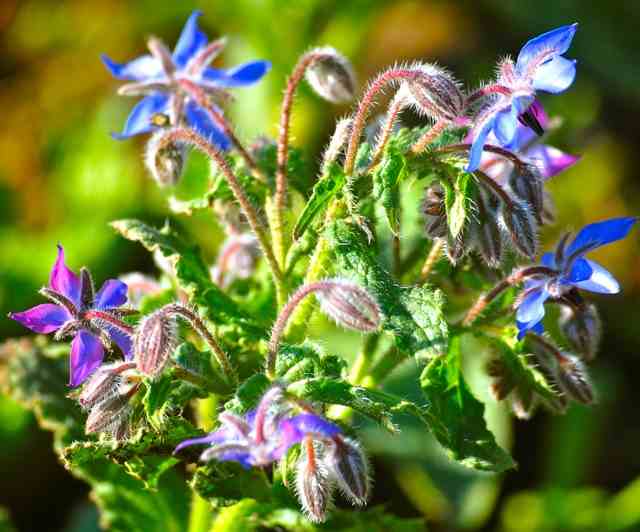 Honey bees go a little wonky in the conk trying to get their furry feet around a bit of Borage. Borage is easy peasy to grow…just watch it doesn't self seed to wildly…I cut mine right back before they set seed unless I want to keep them in that area.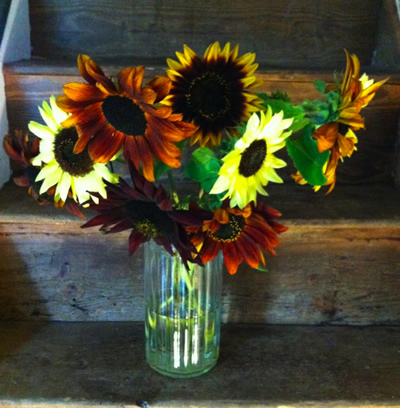 Most sunflowers are loved by bees…I have chosen 'Vanilla Ice' for this collection as I think it makes a great cut too…it also is branching and each plant will produce dozens of blooms.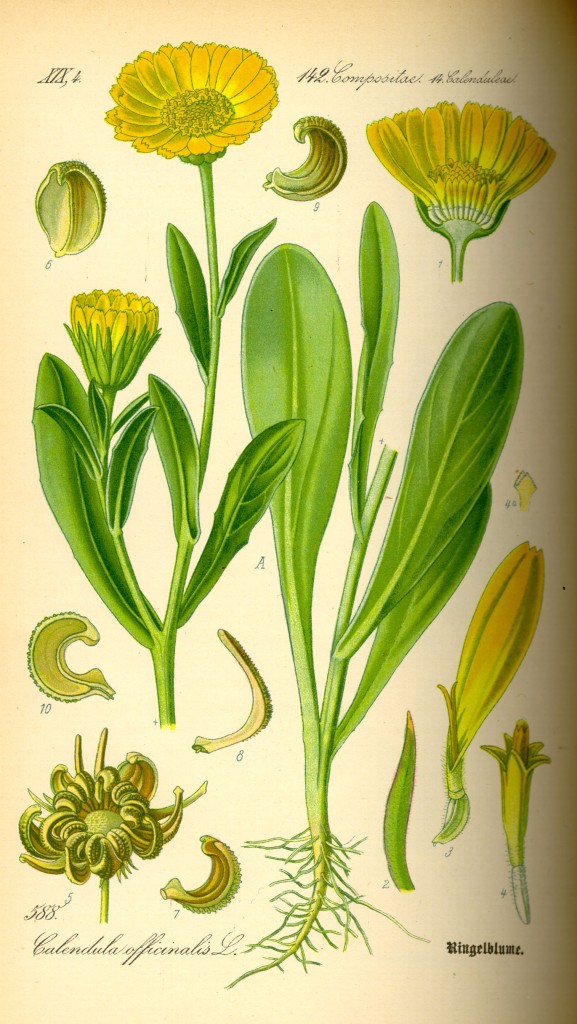 Calendula is a staple in my cut flower patch…I find it super useful. I have chose the natural form for the Bee and Butterfly collection…is simplicity makes it super chic…the bees agree.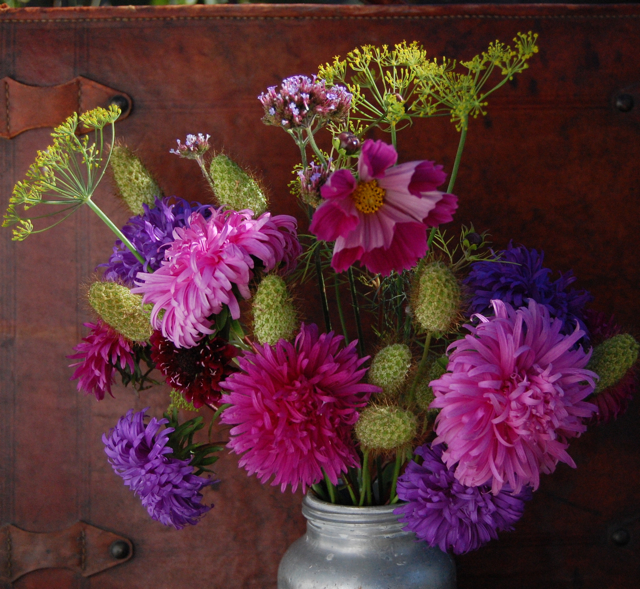 Aster 'Ostrich Bloom' is not a flower that a professional flower farmer might grow as they are probably a little too short…but I grow them every year…they remind of Dick Emery for some reason. They keep flowering late into the season when other pollen producing annuals have gone to meet the big gardener in the sky.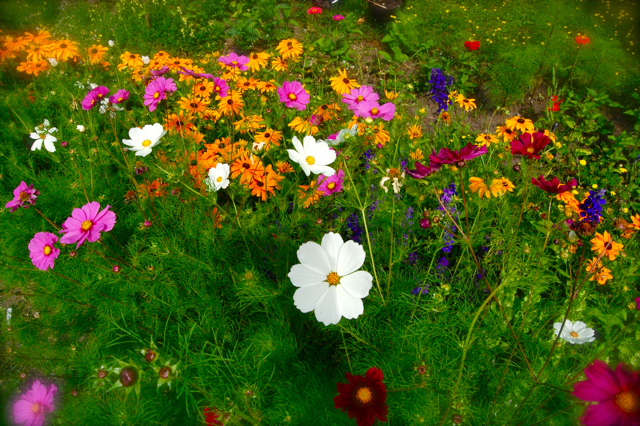 Cosmos rocks…the ones I sowed outdoors in mid April are still flowering now and look like they will easily go on until well into November. (The white one in the front is 'Purity'. 'Sensation' is the pinky purple one…
I am somewhat new to growing Phacelia…I don't know how I've managed to miss it…both beautiful and very useful for attracting pollinators…the patch my friend grew this year was just alive with bees.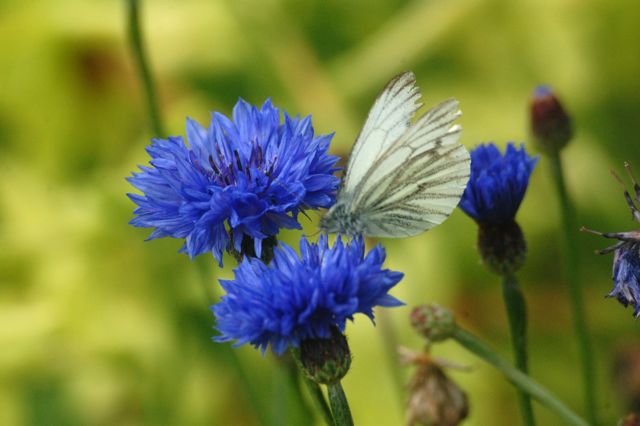 How can anyone live without blue Cornflowers? One of the most perfect blues in the cutting patch…I don't know if the bees can see the blue…I've asked them…the bees that is…not the cornflowers….that would be silly,…..but they just looked at me funny.
Corncockle is another county cottage style favourite of mine…easy to grow and for some reason REALLY rewarding….it has lovely downy stems too. Looks great in the vase with Nicotiana 'Lime Green'
Thanks for tuning in.
Best wishes.
Benjamin Higgledy