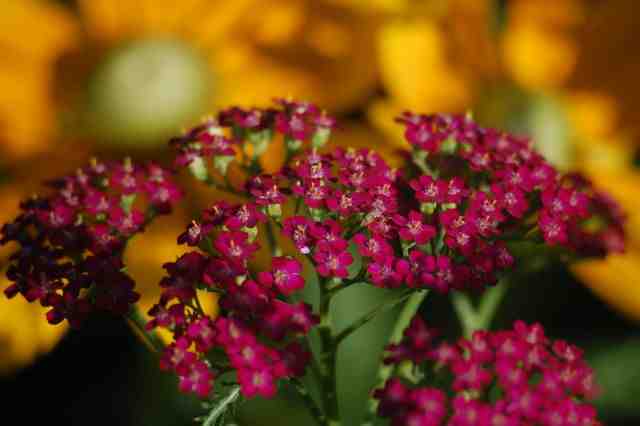 Yes indeed my flowery friends, you heard it here first Achillea 'Cerise Queen' is the must have Achillea for 2015 season. How do I know?   …I schmooze with the right people…well that and because it's drop dead gorgeous…really easy to grow…will flower in it's first year (Unusual for perennials) and lasts well in the vase.
'Cerise Queen' grows to 60cm tall, with lots splendid feathery foliage, with clusters of deep pink flowers in summer and autumn. (June until November)
"Achillea can be mat-forming or upright perennials, mostly herbaceous, with sometimes aromatic, pinnately divided or simple and toothed leaves and flattened clusters of small, daisy-like flower-heads" RHS (Geek speak)
How to grow Achillea 'Cerise Queen' from seed.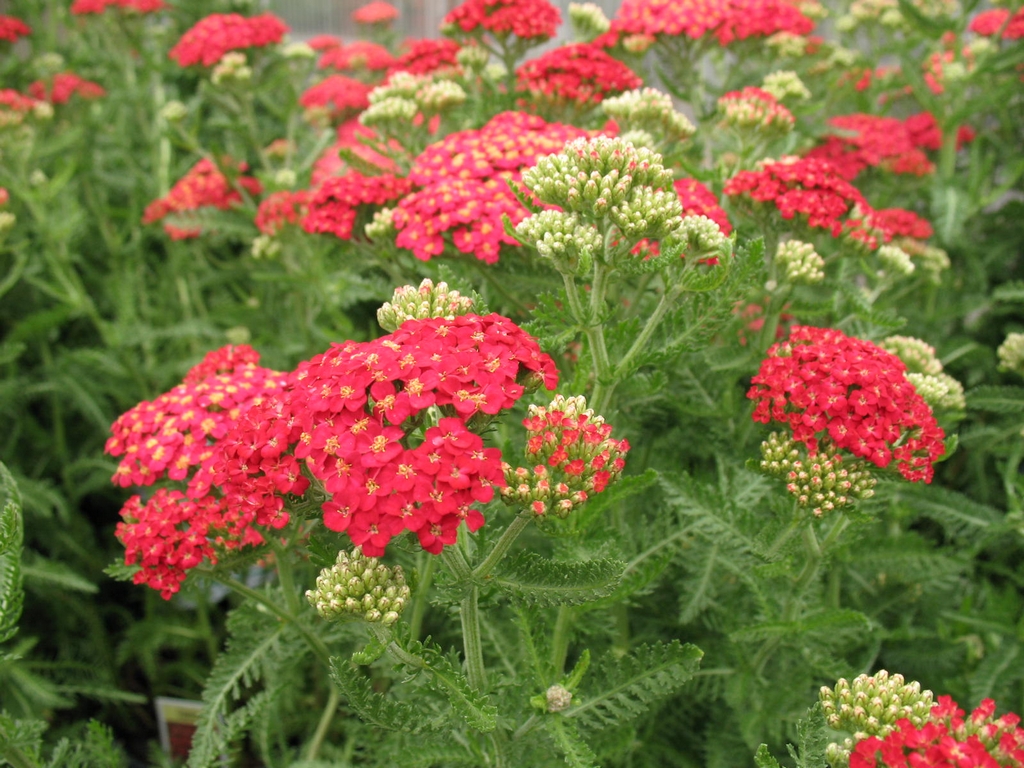 *Achillea like to hang out in full sun, so prepare a bed where there is lots of the stuff and make sure your soil is worked down to a fine tilth.
*They will tolerate a dry soil but preferably a free draining site. If your soil in the cutting patch is heavy…add some organic material…home made compost is always super groovy.
*I sow Achillea early in the season…late February to early April, generally. My April sown ones still flowered in the first year with no problems.
*Sow thinly and do not cover or cover REALLY lightly…the Achillea seeds need light to germinate. So best water the ground first…this stops you washing the seeds away.
*Space out your seedlings to about 18 inches.
*You can also start them off in pots. (I do both) However…don't transplant outside until after the frosts.
*If you have an exposed position then I would stake the fellow.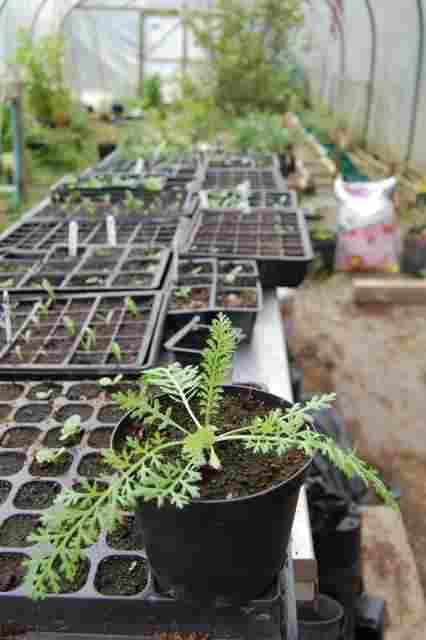 The lovely Jane Perrone of the Guardian says this of Achillea 'Cerise Queen'…and this lady knows her onions…so to speak.
"A jolt of magenta to brighten your summer borders. This achillea – a cultivated version of the wildflower yarrow – is a bee and butterfly magnet that will jolly up your garden and keep wildlife happy. With a height and spread of 60cm x 60cm, it fits in anywhere and flowers reliably from June to late August. Keep the display going for longer by being brave and cutting back by about half after the first flush of blooms."
You will find garden centre selling single plants for ten pounds or more…but you can have hundreds of the little charmers when you grow them from seed….you could even have a plant sale and buy the vicar a bigger organ.
Higgledy Garden Achillea 'Cerise Queen' Seeds are £1.95 for 500ish seeds.
Try showing 'Cerise Queen' with silky smooth Cosmos 'Purity' and Lupin 'Sunrise'
I of course will be sowing some in the spring…so please feel free to grow along with me…any questions and you can post them here on join me on the Cult of Higgledy on Twitter …at @higgledygarden or on my Facebook page if you prefer that kind of vibe. :)
Kind regards
Ben