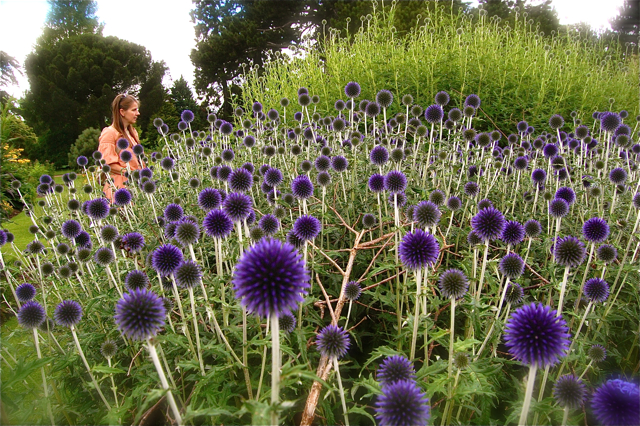 Echinops 'Ritro' is a quirky little chap…it is a hardy perennial and a very undemanding one at that, once you have got it started then it will romp away very happily…as long as you have free draining soil. The flowers are globular spiky affairs that look like they are made from a silver blue metal. Surprisingly (to me at least) they are very attractive to bees.
As a cut flower they are formidable…they last for ions in the vase and can also be dried for winter arrangements. They add a handsome forthrightness to any arrangement, you could say they lend themselves to contemporary displays but they are also used effectively in the country style.
The name Echinops comes from the Greek 'Hedgehog'…I like the way some classical names sound so serious when they are actually just common names dressed up all posh.
Growing Echinops 'Ritro' From Seed.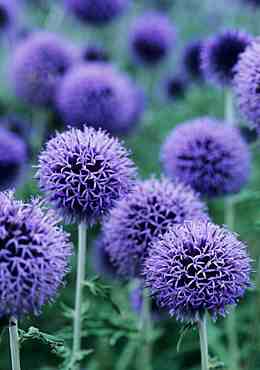 *If you would like to start it off indoors, then sow your seeds on good quality seed compost in a seed tray….and press them firmly down.
*Cover them VERY lightly with compost. They need some light to germinate.
*Water with a fine sprayer if you have one…keep the compost damp whilst the seeds are germinating.
*Harden off and plant out when the frosts have gone and space to two feet apart.
*Outdoors… Find a bed which gets lots of sun and has light free draining soil. (Not clay!)
*Not before mid April, press the seeds firmly into the ground and lightly cover.
*Keep the area weed free and lightly watered.
*Seeds should germinate in about two weeks.
*I tend to make a complete harvest of a single plant…then it will have a second flush in Autumn with slightly smaller but more plentiful flowers.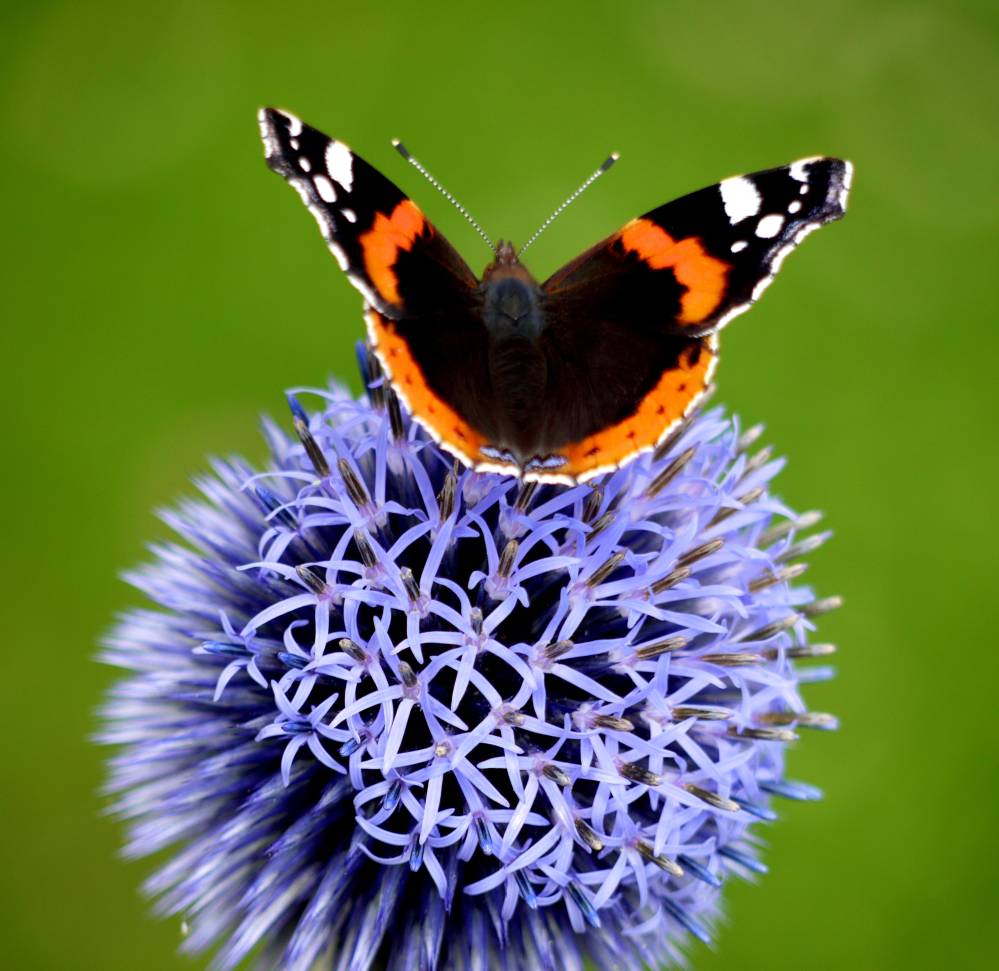 Try Echinops 'Ritro' with something soft like Cosmos 'purity' and something citrus green like Bupleurum or Nicotiana 'Lime Green' for an elegant and perhaps personable display
I sell Echinops 'Ritro' at £1.95 for 40ish seeds.
The RHS awarded Echinops 'Ritro' a trophy of Garden Merit for being a jolly good old sort. This is how they describe it:
"Echinops can be annuals, biennials or perennials with simple or pinnately lobed, spiny leaves and spherical blue or whitish flower-heads
E. ritro subsp. ruthenicus is an erect herbaceous perennial to 1m tall, with glossy, lobed, thistle-like leaves white beneath, and globose, bright blue flower-heads on long, white stems in late summer" RHS
Have a good Sunday one and all.
Benjamin Higgledy