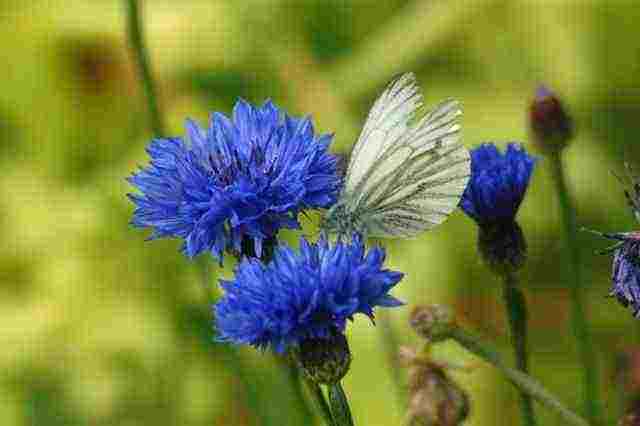 Cornflower 'Blue Ball' is without a doubt my favourite flower in the cut flower patch. Its beauty is found in its simplicity. A sky blue bundle of loveliness…easy to grow (will happily self seed too) and massively productive. There is nothing I look forward to more in spring than the first cornflowers coming into bloom.
These wonderful little critters are extremely versatile in the vase …I love seeing them with bright yellow and oranges…calendula is double super engineered to fit this role perfectly. Just these two chipmunks hanging out in a jam jar on the kitchen table is enough to give me a grin that could split a door frame.
Yes indeed…'Blue Ball' is one charming annual…to grow it is to love it.
The above photo was taken in my old flower patch near Cambridge. These beds are eight metres long…just look at how many blooms you can get from a small space. The cornflowers and calendula (right) will keep producing all summer….the Godetia is less productive but still will give you buckets full.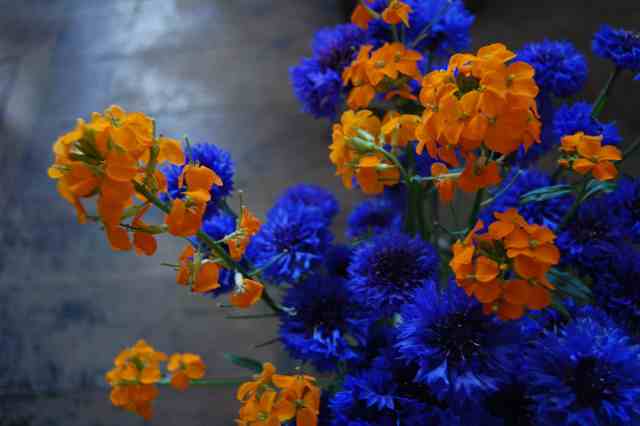 How to grow Cornflowers 'Blue Ball'.
*First of all you need to find a space for them in free draining soil in full sun.
*The soil doesn't need to be rich, in fact Blue boy cornflowers are rather delighted to be in the presence of poor soil. (Treat em mean keep em keen.)
*Rake the soil down to a fine tilth. By this I mean rake it down to small pieces no bigger than a marble.
*I make an September sowing and then a spring sowing…not sowing outside until mid April when the soil has warmed up.
*I tend to sow the seeds into three rows about a foot apart. This way when the plants grow it is easy to reach the middle from either side.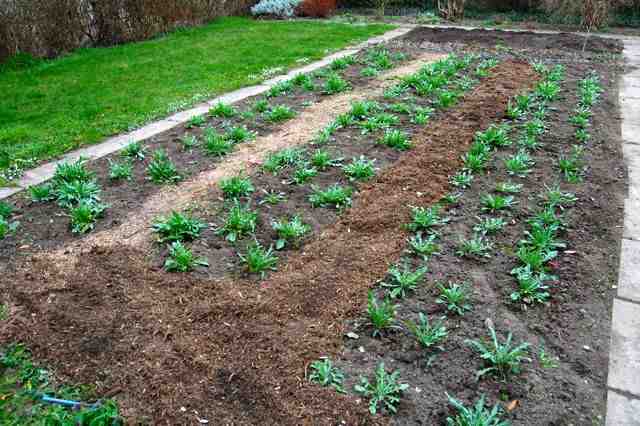 *sow the seeds thinly. A pack of Higgledy Garden seeds should be enough to cover twenty meters of a single row without any bother. Don't do as I did on my first attempt many moons ago to use a whole packet of seeds in about three feet. Silly man.
*Prewater your seed drills…this stops the seeds from being washed away by watering afterwards.
*In three weeks you will see the little munchkins wiggling their way up out of the ground…thin them to about a foot apart. If you are careful you can move the seedlings if  you don't disturb the roots too much. Don't move seedlings after they are bigger than your thumb….this is the rule of thumb. #boomboom!
*Keep the bed weed free.
*Don't let the ground dry out too much whilst they are growing.
*If your patch is exposed then you may want to stake your cornflowers…especially if they are autumn sown as these can be super tall.
Happy Cornflowering y'all.
Kind regards
Benjamin
PS Clicking the facebook 'like' button will make you feel all warm and gooey inside…really…it will…try it. ;)