Why not grow edible flowers in your cutting garden? Not all flowers are edible of course, in fact there are some that will make you keel over and croak. Of the NON EDIBLE flowers I sell one should look out for Foxgloves (the leaves not the petals) and Ricinus, as in Ricin gas. Corncockle may also make you ill. So please avoid these in your Caesar salads. (yes that is a health and safety disclaimer…Higgledy sylie)
FAQ: "Which Flowers Are Edible Mr Higglechops?"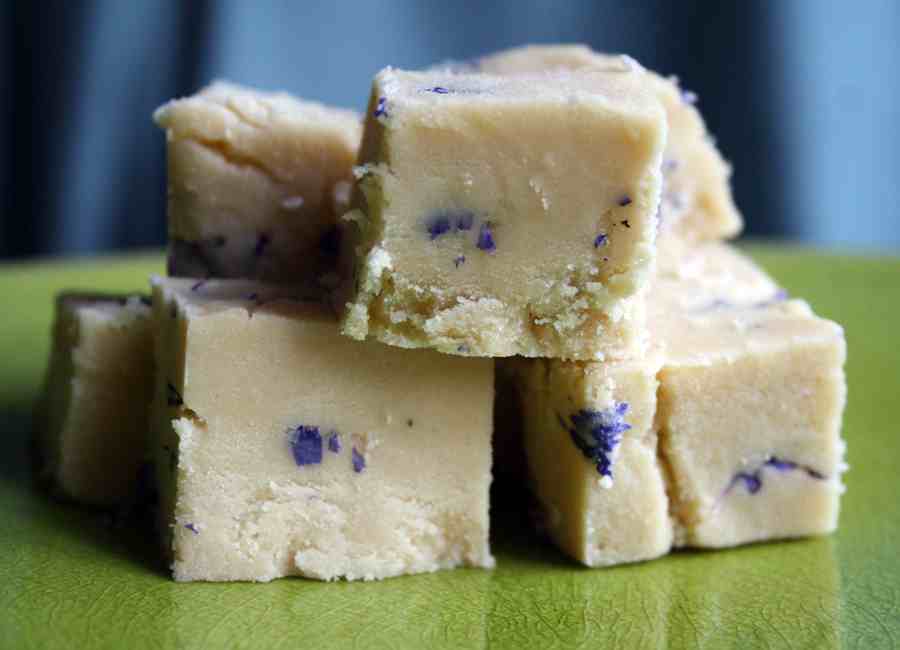 Well…let's start with cornflowers. I have described 'Blue Ball' Cornflower as the best cut flower known to modern man…as it happens it also doubles as a first rate edible flower and an easy to grow one at that. And not just 'Blue Ball' either, it's wonderfully wayward and somewhat Gothic brother 'Black Ball' is also a mighty addition at the supper table ans shouldn't be overlooked.
Cornflowers taste a little bit like cloves but more subtle. In fact most edible flowers have mild flavours and are used more for the  wow factor than a yum factor. Pinch off the petals and sprinkle them on…well….whatever you like. I used some on a lamb and tangerine tajine (yes…that is how middle class I am)…the blue and deep oranges in the dish should have got me straight into the Mater chef final. My chum Karen Wells has  made Calendula & Cornflower fudge (she is even more middle class than me) . I also have a distant memory of Great Uncle Beelzebub Higgledy telling me he made Cornflower syrup…but then again he said lots of things and spent the last few years of his life locked up in an institution on the south coast, insisting he was an escaped Ice Cream Van from the future.
Another handsome edible flower to grow is the sunflower. As far as I know all sunflowers are edible. Some folk steam the buds just as they are opening and treat them like artichokes. I myself am a fan of using there resplendent petals in big flouncy salads. The lemon yellow of 'Vanilla Ice' is always well received by ladies who lunch…and the earthy chocolate coloured petals of 'Earthwalker' in a Chicken liver and Bacon salad will almost certainly get grunts of approval from even the most alpha of males.
Climbing Naturtiums are of course rubbish cut flowers, unless you like to play that float them in a bowl game, but they make the best edible flowers. Not only do they add a sharp and peppery bite, they are also stunning in their vibrancy and general 'let's have' approach to life. I sell 'Scarlet Munckin' which has been pointed out to me several times as not being Scarlet…it is more a hot orange…but to those people that take the time to write and tell me that, can I also point out that it isn't a Munchkin either. Use Nasturtiums as part of an edible flower salad and add some borage petals too…chicks love it.
…which brings us nicely around to Borage. (Borage can be a thug and will try and self seed…treat it like a Pit Bull) This flower is easy to grow and is to my mind amongst one of the prettiest flowers in the world. It is both charming and delicate, contrasting with the rough and ready vibe of it's foliage (young leaves are edible too…very much like spinach). Try freezing the flowers in ice cubes to impress your all your neighbours when they pop round for Pimms or just to throw their keys into a bowl. Our ancestors steeped their wine in Borage before battles to give them courage…in fact it was the Crusaders who brought Borage back from Syria when we were trying to tell the good people of that fair country that our imaginary man in the sky was better than their imaginary man in the sky.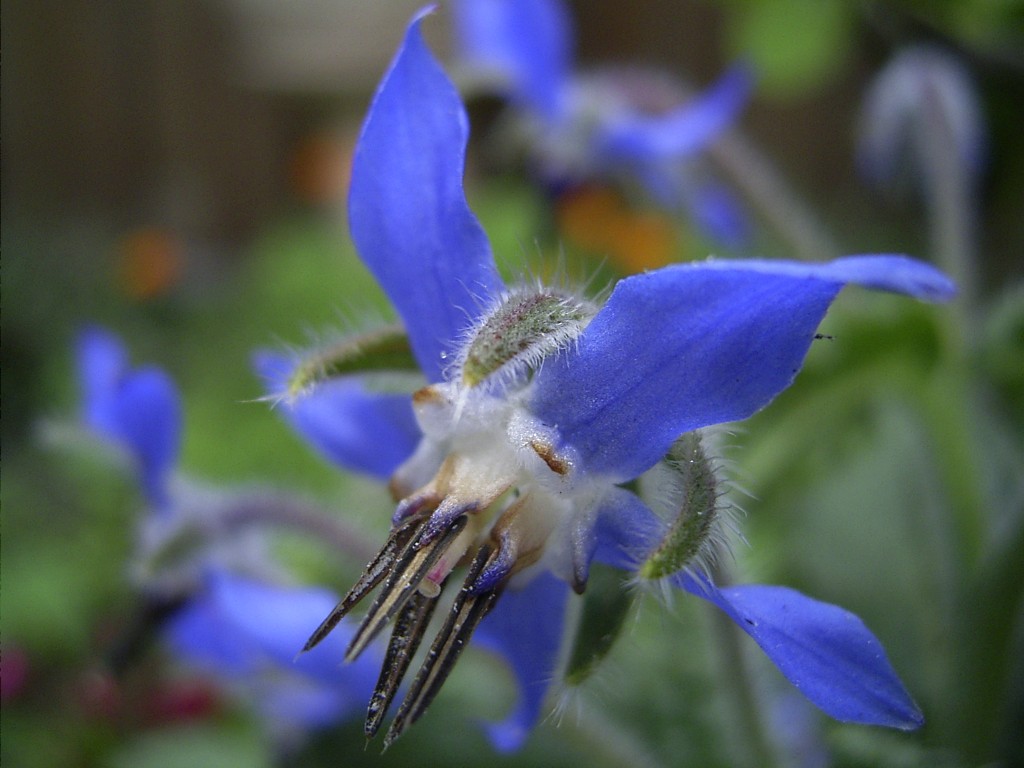 No edible flower grower should be without Calendula. Calendual petals are used as a poor man's saffron and will colour dishes in exactly the same way. The vibrant beauties will add pizazz to all sorts of culinary delights. Sprinkle them on rum and raisin ice cream and pretend that counts as one of your five a day. Alternatively you can as one of my old flames did and make a floral tea with the dried petals…but just a heads up…it tastes like Gandhi's flip flops in a mug.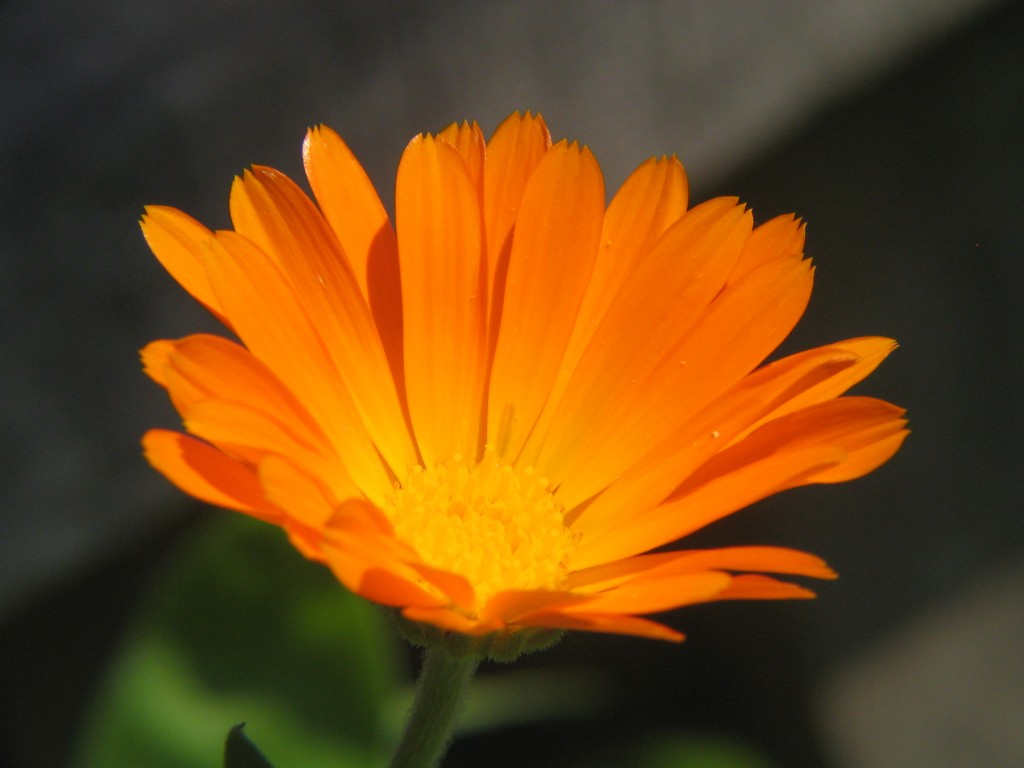 Finally, Dill is a very handy edible flower in the cutting patch, not only a versatile herb and admirable cut flower (side kick) but also has flowers that add a subtle flavour to pickles and can also be used as a simple garnish. I love having dill in the flower patch and it brings plenty of beneficial insects into the garden too…an all round winner.
I urge you to try growing some edible flowers in your cutting patch. They are super easy to grow and can of course be used not only as edibles but also as cuts for the vase, a double whammy. I can't wait until next season to grow a whole load more. I am planning a dedicated bed just for edibles and will of course be writing up the results here on the blog.
 FAQ "Oh Wow Mr Higgledy this information on which edible flowers to grow is amazing and free to boot! Oh please let me buy some of your fine flower seeds to in some way go towards giving something back in exchange for your effort…where can I find them?!"
Oh how very kind…well….as it happens I have a collection of seven packets of the flowers mentioned above that I sell for just £10.92 (discounted 20% with FREE shipping)
NB These are Christmas wrapped and tagged with no extra charge from now until December 20th. #DingDongMerrily
The Higgledy Garden 'Edible Flowers Collection'.
Have fun one and all.
Kind regards
Benjamin Higgledy
PS Please join me on Twitter @higgledygarden for flower chat and general banter…I can also be found  on Facebook…if you find me there can you please remind me there is lots of work to do. #slacker