I am a huge fan of having mixed beds in the Higgledy Garden. I always (nearly always) prepare beds with three rows each a foot apart. However I don't necessarily keep one variety per row as is usual in production flower growing. Mixed beds not only look more natural but they help stop the spread of disease.
(Please excuse the quality of these pics…I have just found them hiding on my mobile phone…but they give a good idea of how I have the garden.)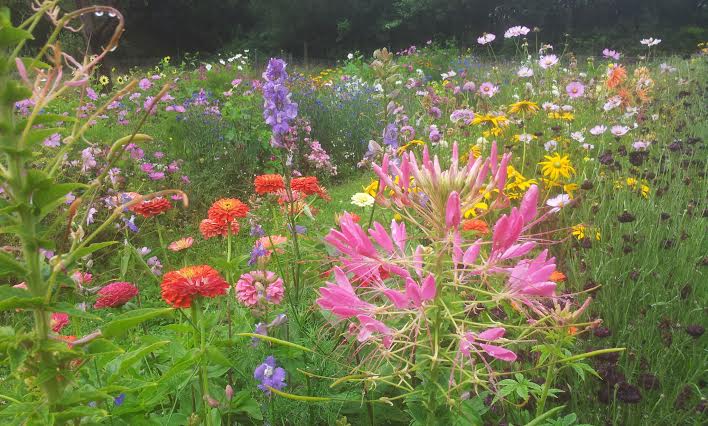 I find that harvesting flowers in mixed beds is a much more pleasurable experience…just tootle along cutting anything that takes your fancy…remember that for the most part with annuals, if you cut above a leaf node you will get more flowers blooming in a couple of weeks.
Right…what have we got in the above photo…Cleome in the foreground…some lovely light blue Larkspur 'Imperials'….Zinnia….Rudbeckia 'Irish Eyes'….and some Cosmos 'Purity'. These beds were a little late starting to flower because of the freezing start to the year…but from early July right through until earlier this month they were super productive…I had FAR more than I could use.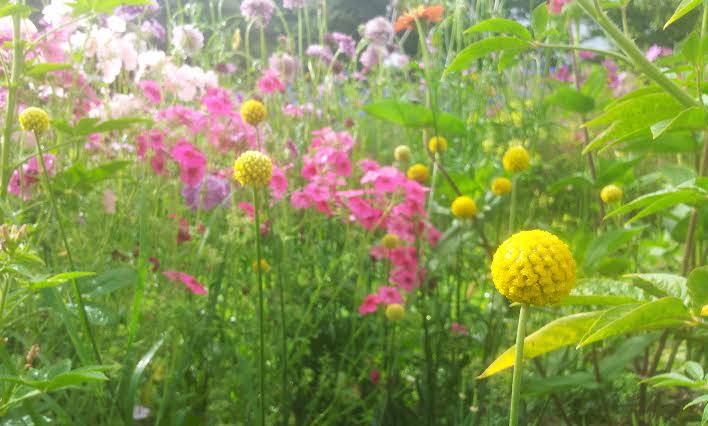 …and here we have the weird and wonderful Craspedia with Scabiosa and Phlox 'Grandiflora' in the background.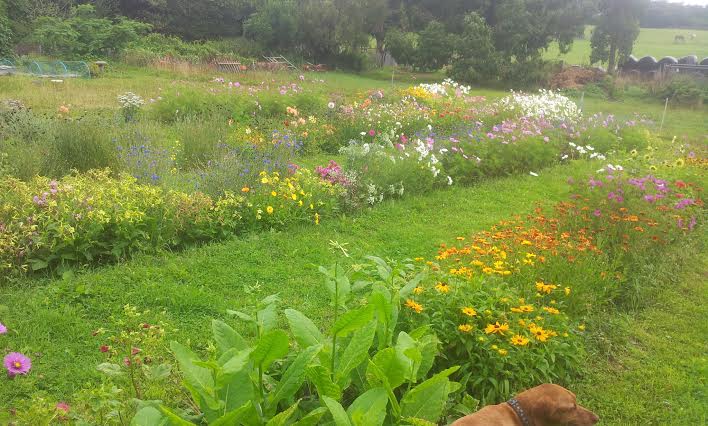 All my beds are a little over a metre wide, this means I can easily reach the middle from either side without treading on the beds…training Harry the hound not to tread on the beds is proving a losing battle. Most of these beds are direct sown…ie I have sown the seeds straight into the soil rather than starting them in pots. The beds are 20 metres long…I often sow VERY thinly but over sow with different varieties…then a few weeks later thin out the seedlings…but then I am a trained professional and rock n roll flower maverick…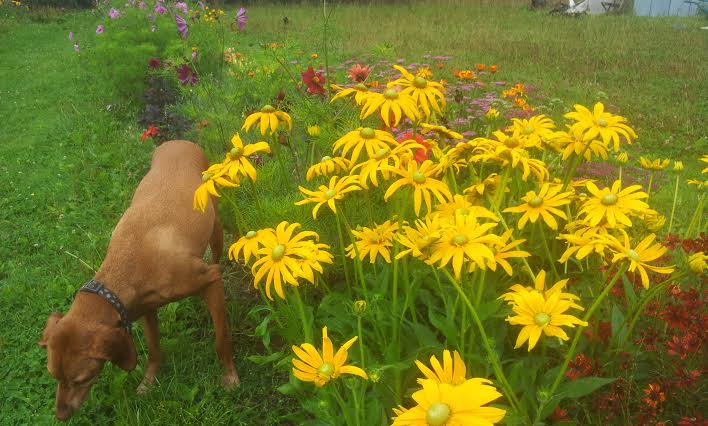 Furface with some glorious Rudbeckia 'Irish Eyes'…these Rudbeckia aren't as productive as 'Marmalade' but they still provide heaps of amazing blooms with beautiful green eyes…proper Celtic totty…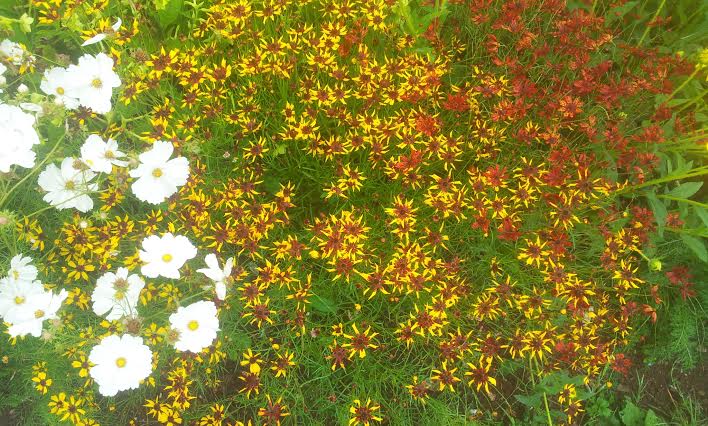 This was my first year growing Coreopsis 'Mardi Gras' and it is a keeper…the colours are really rich and creamy and each plant produces thousands of flowers. The seeds aren't in the shop yet but I will have some  by the spring. To the left we have Cosmos 'Purity'…
When you sow direct you will find you have gaps…especially if you sow thinly…these gaps are perfect for half hardy annuals that you have started off under cover…just wait until the frosts have scuttled off back to the pole.
Naturally you can sow a single variety per row…or even per bed…the choice is yours but to my mind a mixed bed is a thing of great beauty…and being surrounded by great beauty is not such a bad thing. :)
Kind regards
Ben Higgledy