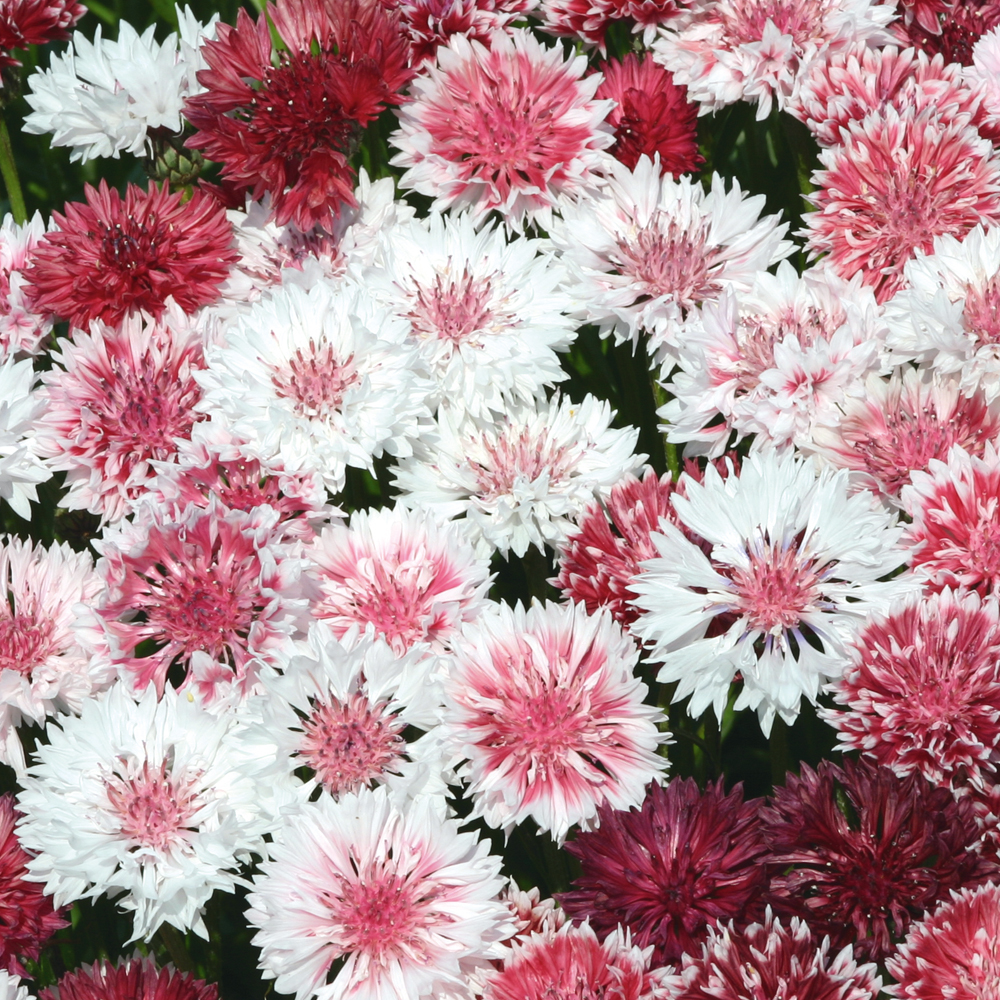 On Christmas eve I was woken by the ghost of Christmas Higgledy who cut a rather fine figure in her low cut dress made of pink petals…she took me on a journey far far away…well beyond Truro at least, to a field full of beautiful pink and red cornflowers swaying in the evening sun. I have thus far been delighted with the two varieties of cornflower I grew in the Higgledy Garden but the ghost of Christmas Higgledy showed me 'the third way'.
'Ding Dong!' said I 'It shall be!'..,and giving the ghost of Christmas Higgledy a good old 1970's, un-politically correct slap on the bum I strode off in search of the best quality seeds I could find.
And so it came to pass the 'Classic Romantic' cornflowers arrived in yee olde Higgledyee Shopee.
Growing Tips For 'Classic Fantastic'.
*I tend to sow mine direct into the soil…you CAN start in pots but I wouldn't bother.
*In spring wait until the soil has warmed up…mid April is about right…I sow right through May too.
*Sow in straight lines (For the productive flower garden at least) and thin out seedlings to about a foot apart…seedlings can be happily moved if they are smaller than your thumb.
*If your site is exposed they made need staking.
*Once they start flowering keep picking them and they will produce more flowers….if you don't pick them they will go to seed.
Have a peak at profiles of 'Blue Ball' and 'Black Ball' too.
I sell 'Classic Romantic' at £1.95 for 200ish seeds.
Kindest regards to you all.
Benjamin Higgledy and his troop of juggling pandas.