Cornflowers are a MUST HAVE in the cut flower garden….for me at least. They have a simple beauty that is hard to equal. Couple this with the fact they are super easy to grow and they are also 'cut and come again' (You can keep harvesting your row all summer)…and you have yourself a mighty fine and dandy addition to your patch….oh….and the bees and butterflies love them too.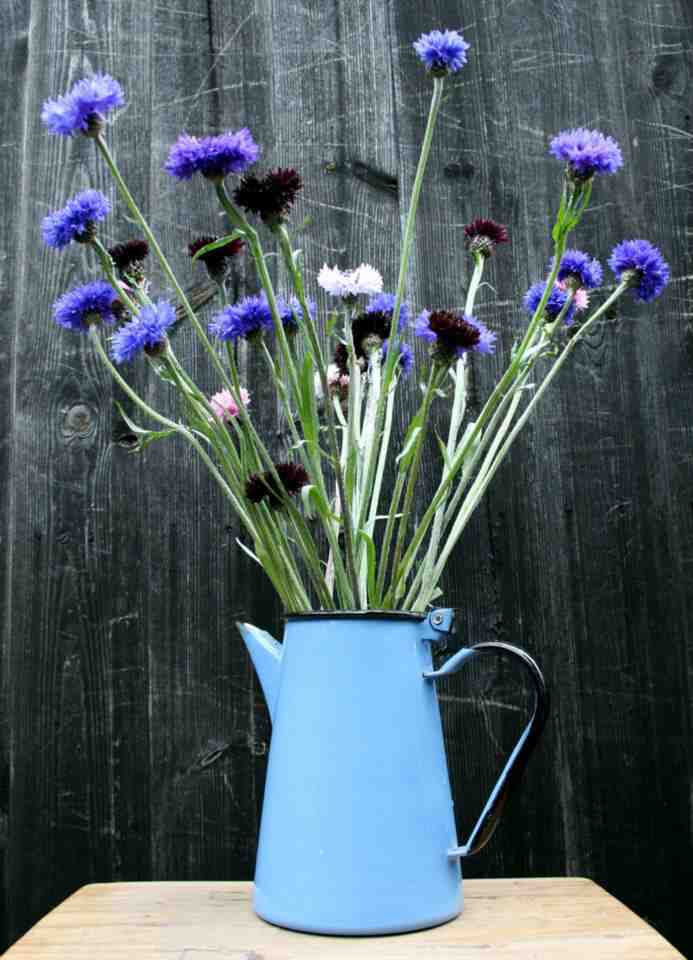 Cornflowers are hardy annuals, so you can sow them in autumn as well as spring. I sow my autumn ones in September and my spring ones in April….some folk sow in March. Sadly my autumn sown seedlings seem to have suffered from being submerged underwater for a week or so during the monsoon winter we had in Cornwall…but hey…it's no big deal I will just have to make do with spring sown ones…and they should flower from June until October. They will generally, happily self seed…year in year out.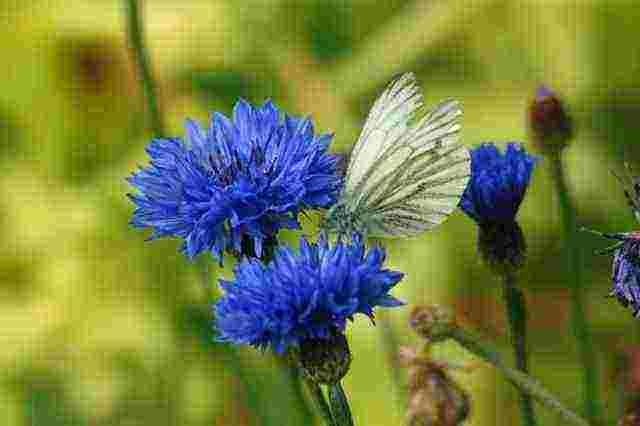 I have previously thinned my seedlings out to about 12 inches, this year I will try them a little closer….perhaps a hand span. They like a sunny spot and are happy as Larry with a poor soil. I grow my flowers in beds that are about three foot wide and sow them with three rows of a foot apart. Only lightly cover your seeds and keep the seed bed moist whilst they think about germinating. They should be germinated in about two weeks if the soil is warm enough.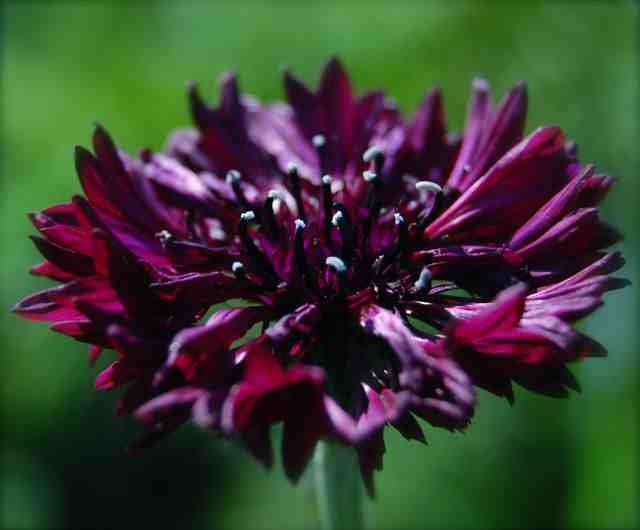 The three varieties that I will be growing this year are 'Blue Boy'….'Black Ball'…and a new comer to the patch 'Classic Romantic'….this one flowers in pinks and reds…I have a hunch it is going to look particularly vibey with the persil whites of Cosmos 'Purity' and zing zang citrus greens of Buplerumn.
Have fun cornflowering!
Kind regards
Benjamin Higgledy
PS Higgledy cut flower warblings can be found on Facebook and Twiiter :)