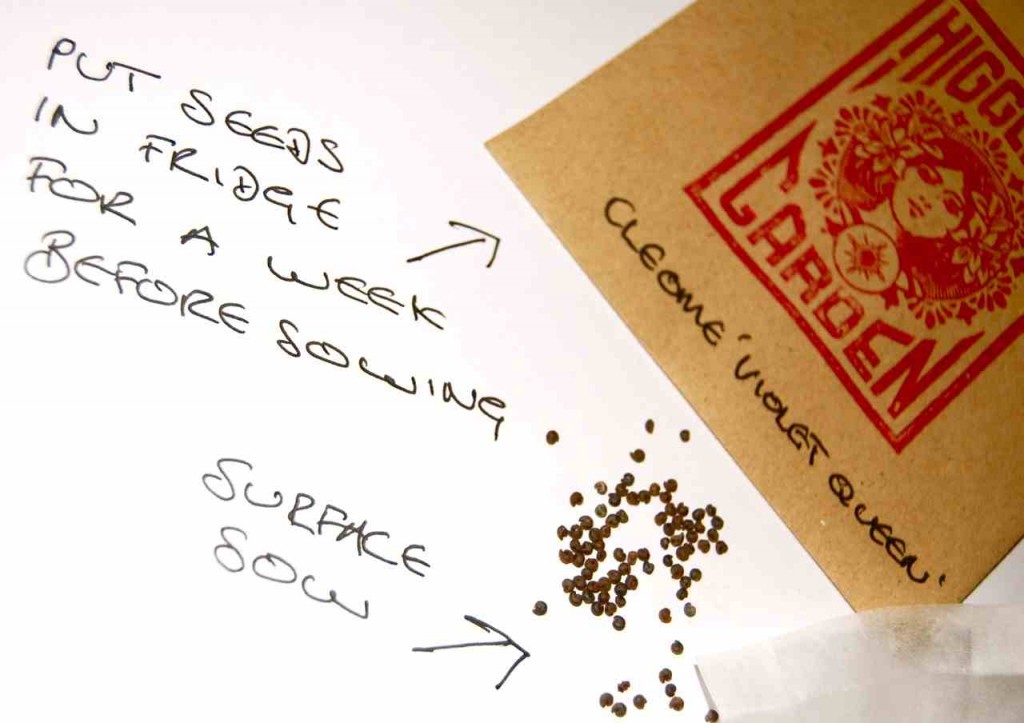 None of the flower seeds I sell are particularly difficult to germinate…however…Cleome seeds can be erratic little tykes…so here are a few tips to point you in the right direction.
Please note you will find wildly different methods for germinating these seeds on different websites….but this is what works best for me.
*I put my cleome seeds in the fridge for a week before sowing…a bloke in a pub told me that they like fluctuations of temperature to get them started…but it may have been a dream… For this reason there are many flower growers who like to sow much earlier than I do….in February…but I just find they get leggy and never perform well in the summer.
*I sow mine in early spring in modular trays because the little darlings can't abide root disturbance…(and who does?) Early spring means March to the Higgledy garden….though I am going to try some much later this season….a further tray in April and a tray in May.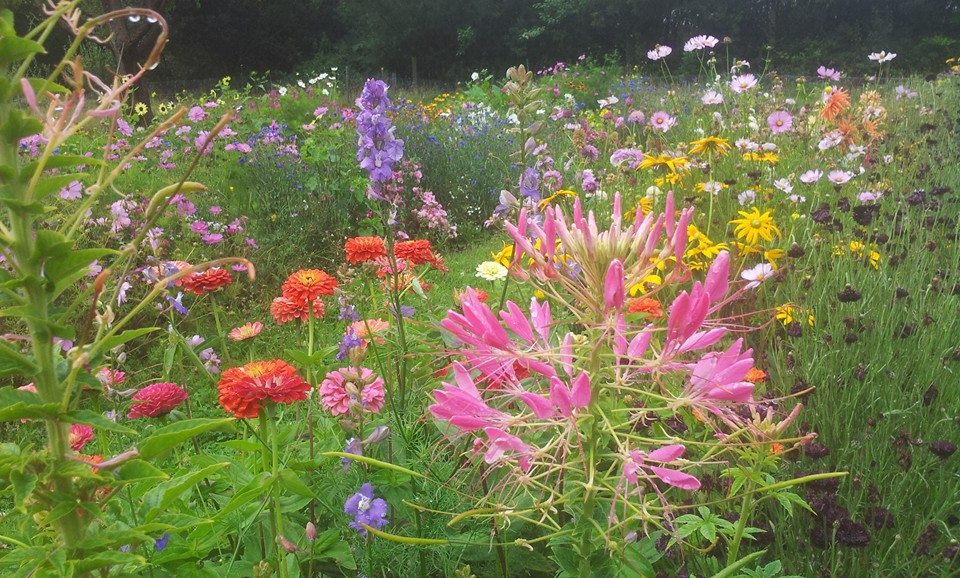 *They need light to germinate so don't bury 'em…leave them on the surface of a good seed compost.
*Water gently, spray with a light mist…or water from underneath. I use lukewarm not cold water…because my Granny said so.
*Placing your seed tray in a clear bag will keep moisture in….or cover with a single sheet of newspaper
*Do not put them outside until all the frosts have naffed off…which is mid May for most of us…and put them in FULL SUN…think tropical….
*Pinch them out so they bush out. By this I mean pinch off the very top growing tip, this will make her spread out and not up.
*Don't pinch all of them out…leave a few to sky rocket up…
I sell Cleome 'Violet Queen' for £1.95 for 200ish seeds.
Try arrangements with Cosmos 'purity' and/or Malope Triffida 'Vulcan' for some full on flouncy action.
Have fun.
Ben