"Dear Mr Stud Muffin Higgledy…How difficult is it to create one's own cut flower garden?" Mrs Robinson of Swindon.
Growing flowers for cutting is 5.3 times easier than growing veg. Flowers need much less care…can usually manage with much less water and survive in much poorer soils. The secret for beginners is to sow in straight lines…keep your rows about a foot apart. This way you will be sure about what is a weed and what is not. And don't sow too soon…you won't go far wrong if you leave off sowing until April…mid April for sowing outside. Here is a beginner's guide: 'Creating a cut flower garden'
"Higgers Old Fruit…How many flowers will I get per square metre of flower bed?" Dave Shonkysocks of Basildon.
Hi Dave…that is impossible to answer…many flowers (usually hardy annuals) will keep on producing flowers for you when you pick them…two flowers in fact for every one you pick…you can get buckets of flowers from one single square metre. With perennials you may only get one flush of flowers but usually two and of course you don't need to sow the seeds every year. If you have a limited space then sow hardy annuals.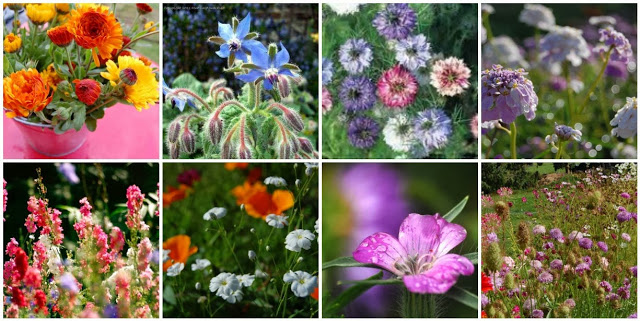 "Are you Benjamin Higglewonk the flower chap? My daughter Molly-Tangerine is getting married in six weeks, what flowers can I grow for her to make me look like a nice eco-chic mother at the wedding?" Simone Dunton-Fluffytinklewitch-Smyth.
My dear lady I am sorry to inform you that most annual flowers take a minimum of twelve weeks to flower so you are out of luck…however there is a plethora of British flower growers out there who would be delighted to help you…I am sure you can pass them off as your own.
"Dearest Benji, Thank you kindly for all the posts that you and Karen put up on your lovely site…there is just so much useful information and all for free…you really are a sweet man…I could eat you all up. Last week my husband died in a freak rat poison/beef stew accident and he will not be tending his veg patch any longer…I was wondering if you could recommend some easy to grow flowers for a forty something single lady who keeps herself trim?" Miss Bunny Boiler of Norwich.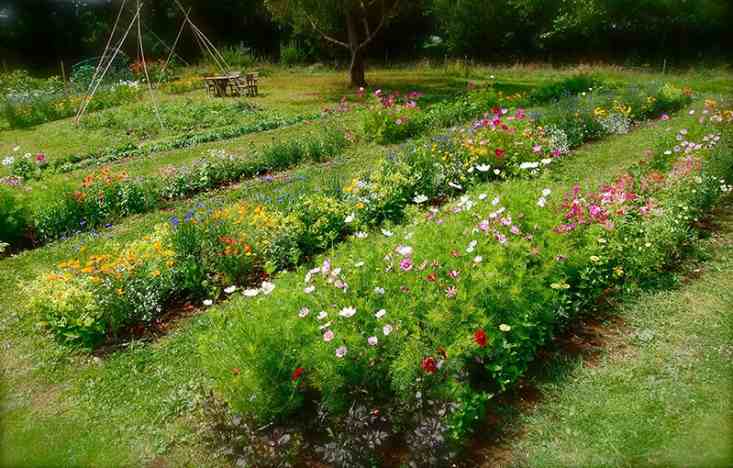 Hey Bunny…sorry to hear about Hubby…you are of course quite right, growing flowers trumps veg any day. Most of the flower seeds that I sell are easy to grow…I don't want to sell folk seeds that fail. However amongst the easiest are Cosmos, Calendula, Scabiosa, Eschscholzia, Zinnia, Godetia and Sunflowers.. I am in Norwich occasionally…I could pop round with a bottle of Blue Nun and we could make an afternoon of it of you like?
Kindest regards
Mr Higgledy