Now I'm not going to try and pretend for a second that Cobaea Scandens makes a great cut flower…as it is a climber…though you can pick the flowers and float them in a bowl…this is all the rage in Loughborough so I hear. I love growing Cobaea it has drama and drive.
This is what the lovely Ursula Buchan has to say about the equally lovely (Nearly) Cobaea.
"This impressive climber makes a woody, evergreen perennial in its native Mexico. Here it grows 10ft or so over the summer and, from August (provided the seeds have been sown early enough) until the first frosts, produces very large and distinctive flowers that begin a greenish-white but turn to an inky purple with age.
The bell-shaped flowers are up to 2in in diameter and have a ruff of bracts – hence its common names, cup and saucer plant or cathedral bells.
These flowers are on longish stalks that hold them out in front of the leaves. The flowers, once they have developed, give off a very pleasant scent (they are pollinated in Mexico by bats). The leaves are 4in long, composed of four leaflets and a tendril with many little hooks on it, which it uses to climb; Charles Darwin was so impressed he studied cobaea for his book The Movements and Habits of Climbing Plants (1875)."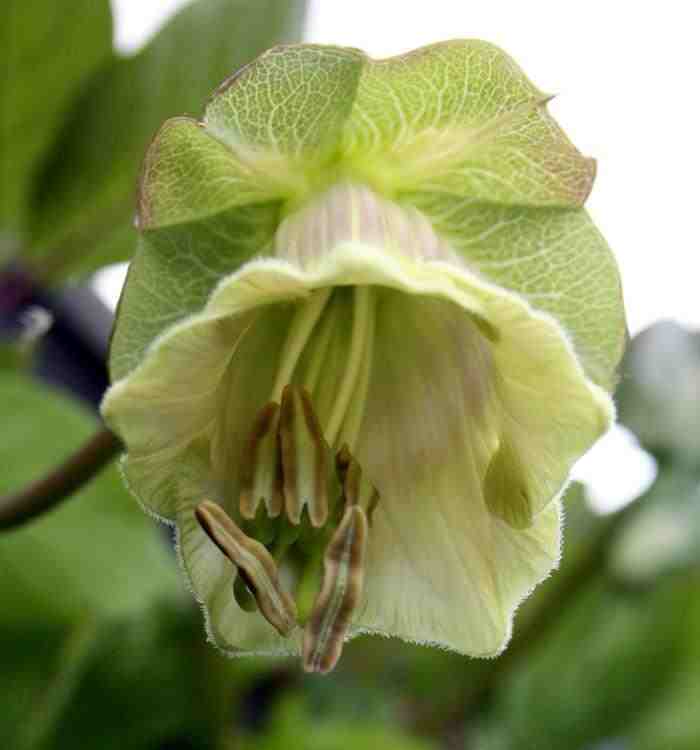 I find that sowing Cobaea mid March works for me (Regular readers of the Higgledy site will know I leave off nearly all sowing of annuals until April) The RHS suggest sowing from March -May…Mrs Raven suggests sowing from Jan-May….so there is a good deal of difference of opinion to get your head around….naturally it is I who is correct of course.
I sow the seeds on their edge…just below the surface of my seed compost…keep it moist until after germination….transfer to a bigger pot if necessary…harden off and plant out in a sunny position after the frosts…being a climber it likes something to climb up…obviously.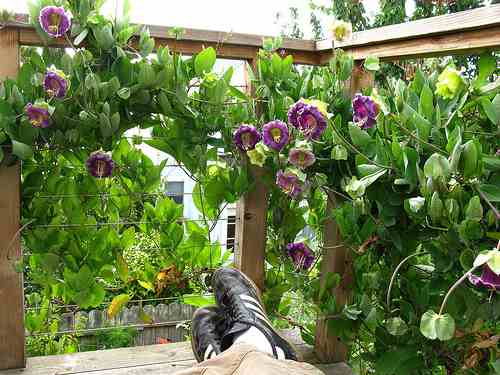 It can grow a good five metres or more tall in the right conditions.
Cobaea is native to Mexico…so playing it a few old Mariachi tunes will make it feel at home.
I have Cobaea in the shop at £1.95 for 10 seeds.
I shall be sowing some today and will let you know how I get on…they generally take 15-30 days to germinate.
Have fun Cobaea-er-ing.
Kind regards
Benjamin Higgledy