I always push people to grow Cosmos in their cutting patches…Cosmos is a piece of cake to grow from seed and will produces heaps and heaps of flowers for you all summer long. Keep harvesting them and they will dutifully keep offering up flowers for you.
Cosmos seeds can either be started directly in the ground from April…though I would wait until certainly mid April and later if the ground is still wet and cold…or you can start them off in modules or pots…you can do this from early April.
Many seed companies will suggest you can start your Cosmos off in February…this is nuts…it's a ploy to flog more stock early in the season. Even sowing undercover in March will result in you having to keep looking after your plants indoors until after the frosts have finished…which is roughly mid May as a rule. That would be three months!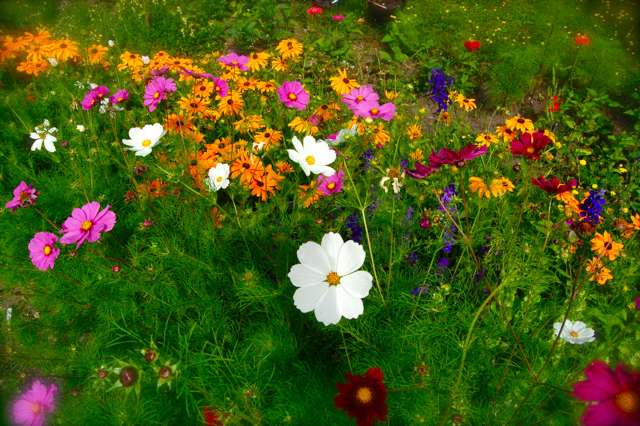 Use the K.I.S.S. method (Keep It Simple Sexy) I sow just about ALL my half hardy annuals (Annuals that can't take any frost) in early April and plant out six weeks later in mid May (Checking forecast for a late frost first). Failing this I simply sow outside mid May…simples! Why make things difficult for yourself?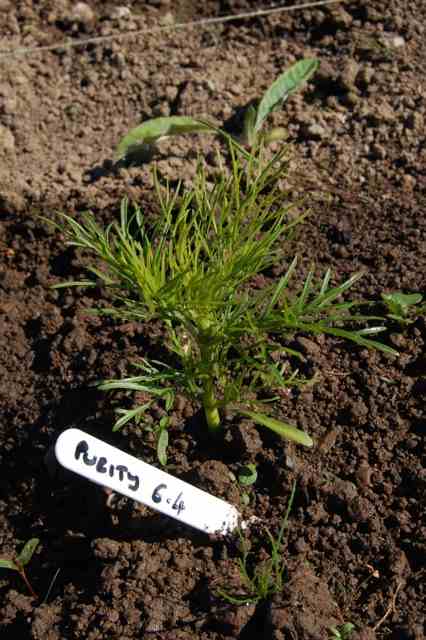 Plantlets that have been started off indoors will generally be a bit wimpy and need to be acclimatised to outdoors before planting out…I put mine outside during the day for a week or so before planting.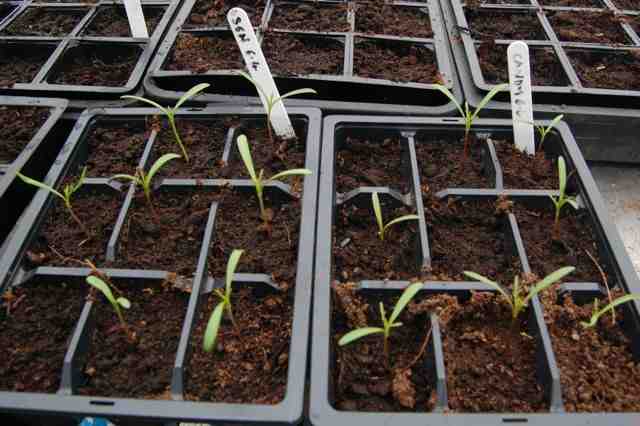 I plant Cosmos out to a foot apart…I know other growers give them a little more space but a foot works for me and gives them a little support. They will happily flower until the frosts.
The four Cosmos I will have in the Higgledy Cut Flower Garden this season can be seen in the photo at the top of the page…'Purity', 'Sensation' and 'Pied Piper'.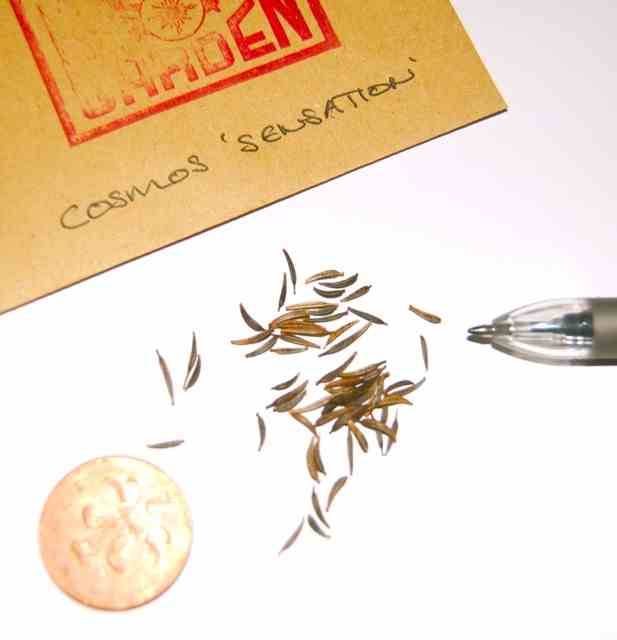 Please potter over to the Higgledy Seed Emporium. :)
Have a wonderful weekend.
Kind regards
Benjamin Higgledy
Other posts you may enjoy:
'Sowing Up A tray Of Rudbeckia Marmalade'.
'Early Sowing Of Tithonia Seeds'