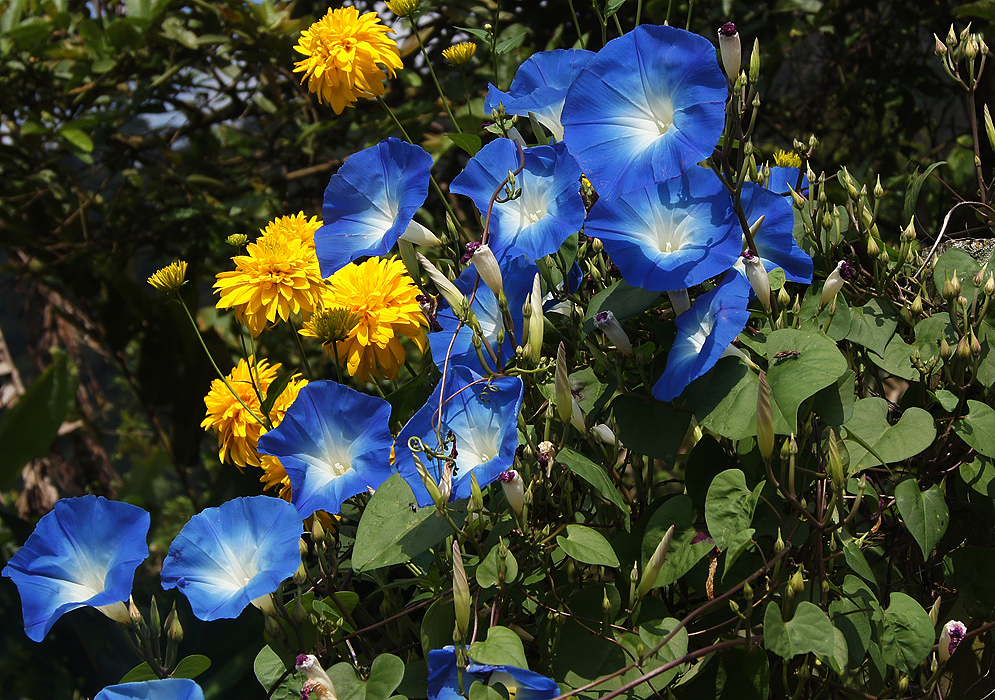 It was great Auntie Foxtrot-Higgledy the world famous explorer and discoverer or coffee and walnut cake who was the first of the Higgledy's to grow Ipomoea 'Heavenly Blue' having brought seeds back from a trip into darkest Central America.
Now…neither Auntie Foxtrot or indeed myself are going to suggest that 'Heavenly Blue' makes a great cut flower…but…if you're feeling flash then you can float them in shallow bowls whilst you do hot yoga or Jazzercise-Zumber-Boxing…this floating of flowers is very popular in lifestyle magazines and also in Bexleyheath.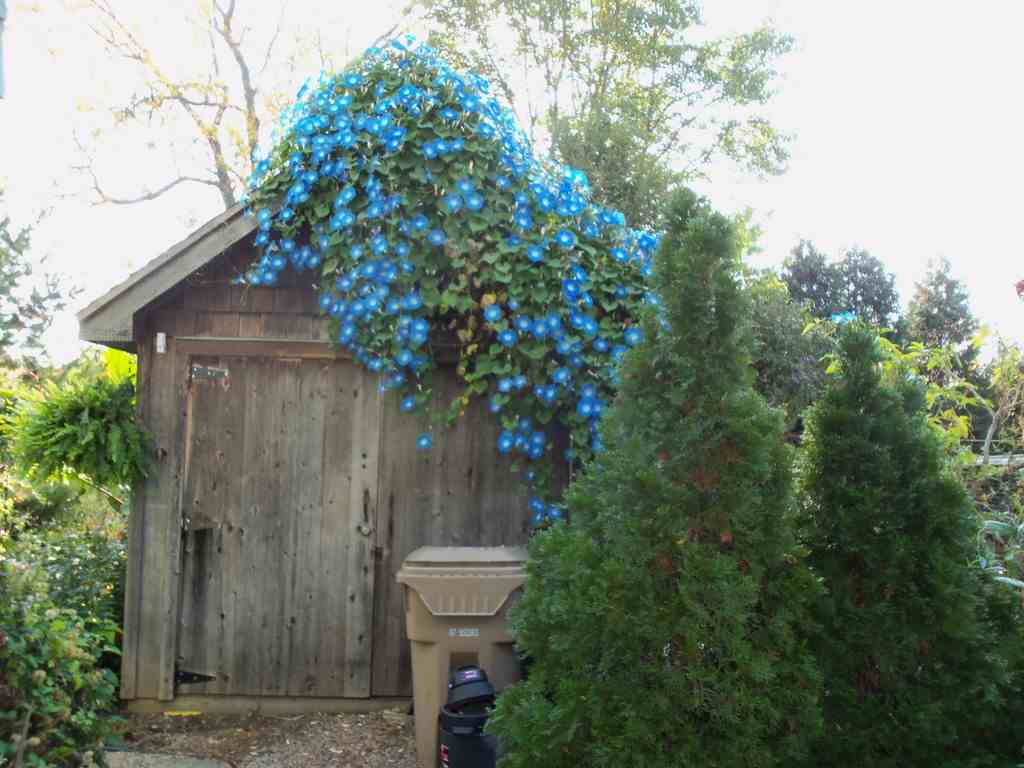 Floaty flowers aside…I grow Ipomoea 'Heavenly Blue' just because it's just the most immaculate blue flower in the whole wide world….plus…it's my shop…I'll sell what I like. ;)
Auntie Foxtrot's top tips for growing Ipomoea 'Heavenly Blue'.
*Ipomoea is another one of those seeds that seed companies enjoy telling you to soak…or scratch with a knife….or both…under a full moon…singing 'Tie A Yellow Ribbon'…blah blah. Just keep them moist under a shallow covering of compost…give them a little warmth…a windowsill is fine if you don't have a greenhouse. All will be well.
*Foxtrot sowed hers in the middle of April….you can sow earlier BUT you can't put the plants out until the frosts are over as they LOATH the cold…she would put hers out at the end of May after getting them used to the perils of the outside world by leaving them out during the day.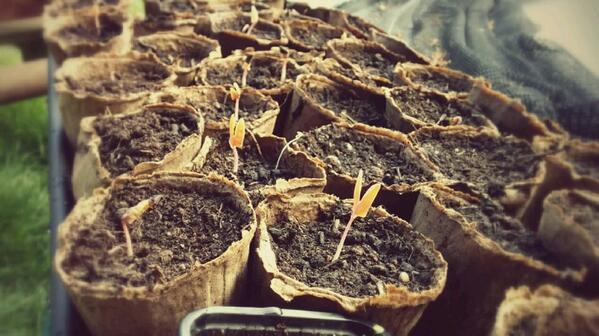 *This year I have sowed about 40 for the walled gardens at Port Elliot for their festival….now I am having to manage this year without any sort of greenhouse or polytunnel (ours blew away)…which is more fun than you think if you have the right mindset. I have germinated mine in the warmth of the cottage…then I take the (Large) tray outside during the day if it feels warm enough. Cornwall is milder than most of the UK so I feel confident that they will be ok. ….famous last words…..
*When planting Ipomoea 'Heavenly Blue' outside…give them about of foot a space between plants…and give them something to climb up.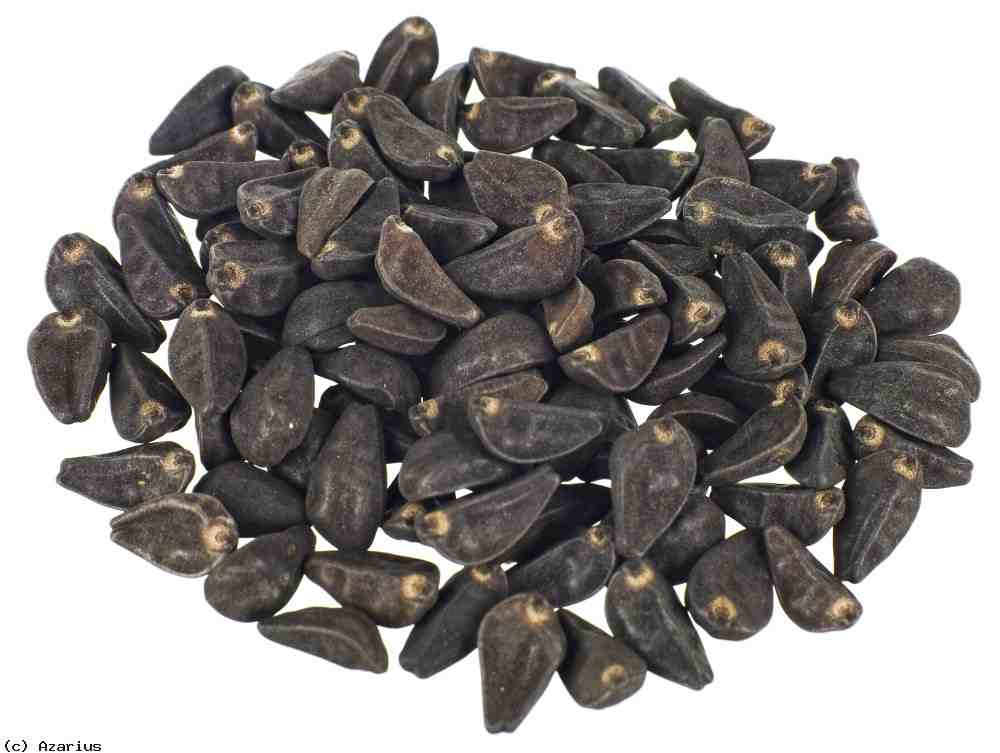 *Also plant them where they will get lorry loads of beautiful sunshine.
*The amazing flowers from 'Heavenly Blue'…bloom in the morning and fade in the evening…wonderful…ephemeral…worth taking a day off to watch whilst sipping Martinis in the sun.
*Many growers start them in Autumn and overwinter them in the greenhouse…I have never done this and so can't comment…well…I WILL comment….it sounds faffy to me.
I sell Ipomoea 'Heavenly Blue' at £1.95 for about 75 seeds.
Why not try Ipomoea with the swimmingly marvellous Mina Lobata 'Exotic Love' for a hot and cold sort of planty romance?
Have fun annual climber-ing my friends.
Kind regards
Benjamin Ranyard