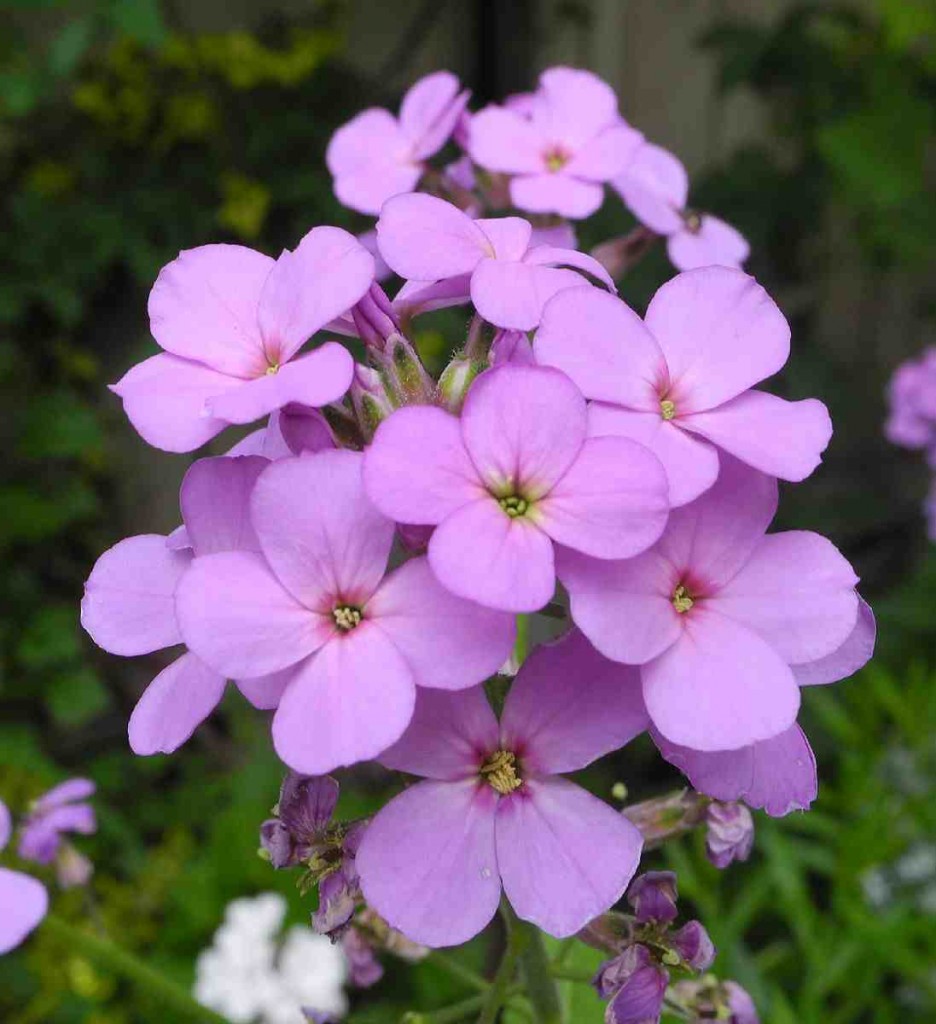 I always think that when the first Hesperis in the cut flower patch comes into flower then the flower season is truly under way. Of course I could have earlier flowers in a polytunnel but I grow all of my flowers outside and prefer to have a break from flowers from December through until this time of year. It makes it all the more mindblowing for the wait.
Not only is Hesperies stunning in her looks but she also smells nothing short of gorgeous…if she were a woman I wouldn't kick her out of bed for eating Frazzles…
Hesperis flowers are not just attractive to me…oh no…the bees take quite a shine to her also….this early nectar will keep them going until more becomes ready available from later flowering plants.
The glory of Hesperis doesn't end with the bees either…Hesperis flowers are edible…sprinkle these over a salad and you will feel empowered to tut and roll your eyes at Master chef contestants all summer long.
Top Tips For Growing Hesperis From Seed: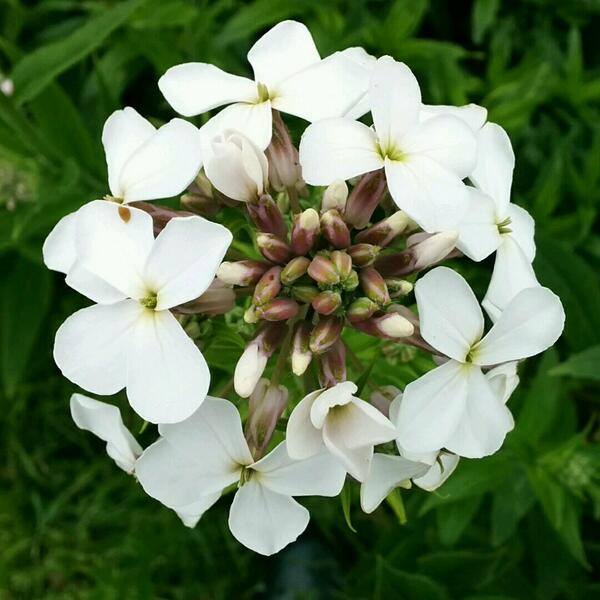 *Now it must be remembered that Hesperis are biennial and as such will flower in the second year of growing….they will usually happily self seed…so you will have flowers every year in a naturalised bed from the second year of sowing them.
*I tend to resow mine every June…around the mid summer solstice, but other folk sow in May or July.
*Sow growers like to sow in a seed bed…then transplant the plants in the Autumn. I tend to do what I usually do and grow them in 3 inch square pots…15 plants to a seed tray (See my 'Pool Table Method')
*Plant out to about a foot apart in the Autumn….simples!
*Plants are happy in shade or full sun.
Kind regards
Benjamin Higgledy