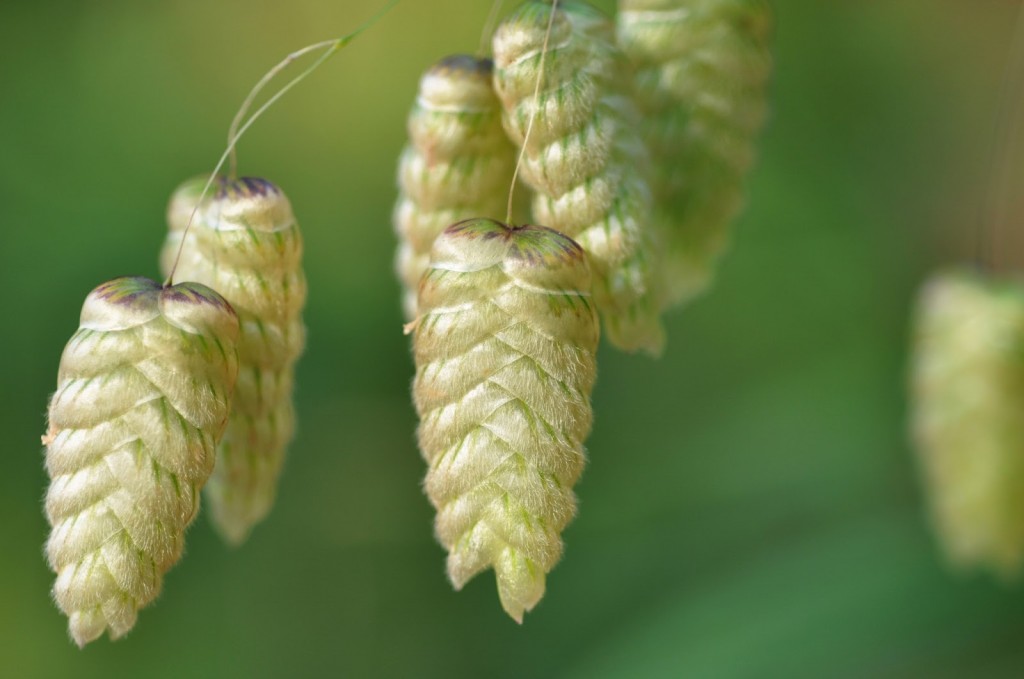 Briza Grass is a marvel, with its silver green spikes jangling and rustling away like billio of a summer's day…what a joy. I have found that adding grasses to to vases and jam jars of flowers brings out the Thomas Hardy in me…I have been know to hunt out a smock and try my best to encourage a milk maid or two to join me in a roll around in the meadow. Yes indeed…grasses are earthy and we need more earthiness.
I remember Briza Maxima growing in Great Auntie Flipflop Higgledy's garden on the Sussex downs…its half a metre high stems would gently sway and swoon with the afternoon breeze as she poured herself Camparis and prepared sandwiches for the Ditchling Swingers Club.
Flipflop would grow Briza in large drifts and she always had plenty to spare for her arrangements…large garish vases from the 1950's filled with the grass and cosmos and Godetia spikes (She loved 'Crown').
How To Cultivate Briza Grass From Seed.
*Being Hardy Briza Grass can be sown in both spring and autumn.
*The general consensus is that direct sowing provides the strongest plants but I find sowing them in pots works just fine…and the seedlings have a simple charm that I love. I always have a tray of seedlings around for a few weeks in spring…they are good company when the dog isn't talking to me.
*One can plant (or thin) the seedlings a little closer together than you may have thought…a hand span is fine, I tend to make a staggered line. This year I have grown some alongside my sweet peas…no…I'm probably not going to win an award in 'Homes And Gardens' for that but I suspect it will have a certain twinkle.
*They don't like having soggy roots…and who can blame them…so plant them in free draining soil.
I sell the lovely Briza Maxima at £1.95 for 200ish seeds.
Happy Briza-ing!
Best wishes
Benjamin Higgers