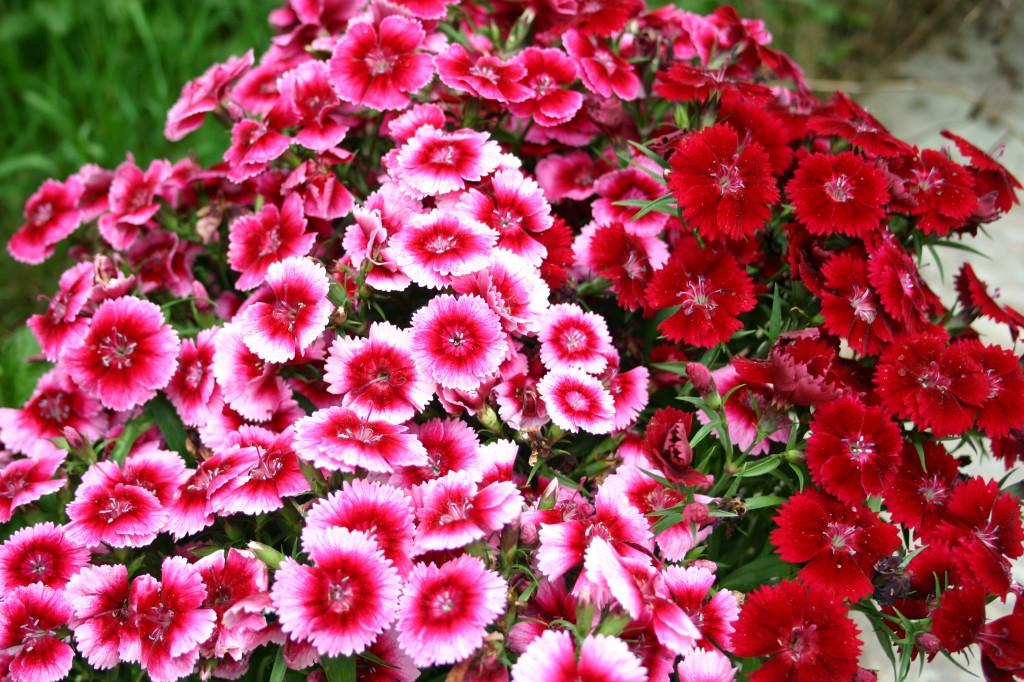 Some say that the name Sweet William came after Prince William the Duke of Cumberland who put pay to the Jacobites in their naughty uprising. However…Great Great Auntie Tabitha Higgledy said in her 'Memoirs of a Flouncy lady' (1815) said it was she who named the flower after her favourite lover, Bill 'Strong Hands' Davenport who was sadly carried away to his death by a giant squid whilst on a booze cruise to Denmark.
Either way, they are mighty fine flowers…although I would class them as biennial, if you cut down the flowers you should get another harvest for two or three years to come. I tend to resow myself…as I am rather partial to the experience…as you may have guessed.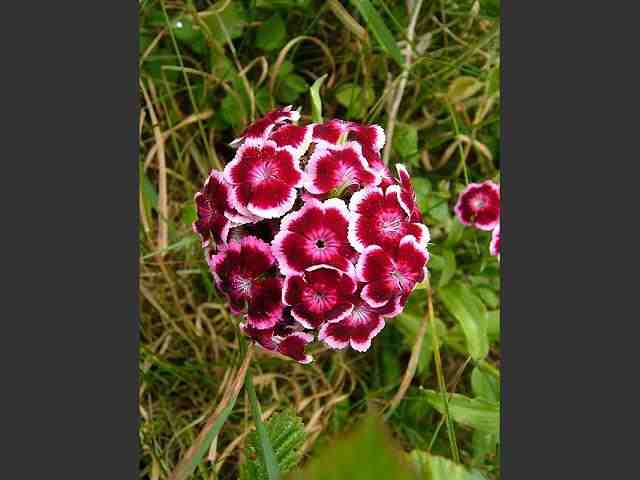 Tips For Growing Sweet William From Seed.
*Sow from May until the end of July. I tend to sow on the 21 June…the summer solstice…because it's sort of cool and makes me sound like I know what I'm up to.
*If sowing in modules…so onto well watered seed compost and cover the seeds LIGHTLY.
*Sweet Williams will germinate at 17-19ish degrees which is about room temperature in the summer…they don't need a super warm greenhouse or windowsill.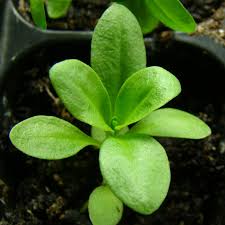 *Last year I just simply put the seed trays outside after germination and let them get on with it…watching they didn't dry out…all was well.
*Although you can so direct into the soil, I prefer to sow in modules or 3 inch square pots…which equates to 15 pots to a seed tray. I can sow these on the solstice and they won't need potting up before they go out in September or August. I plant mine out BEFORE the autumn equinox which is the 21st…plant out later than this at your peril!
*Space them out to about a foot apart.
*You won't need to stake them…they are quite stocky little critters.
The three best Sweet William's for cutting according to Tabitha are 'Auricula Eyed', 'Nigricans' and 'Alba'.
Regards
Benjamin Higgledy
PS See also 'Harvesting Hesperis & Foxgloves'