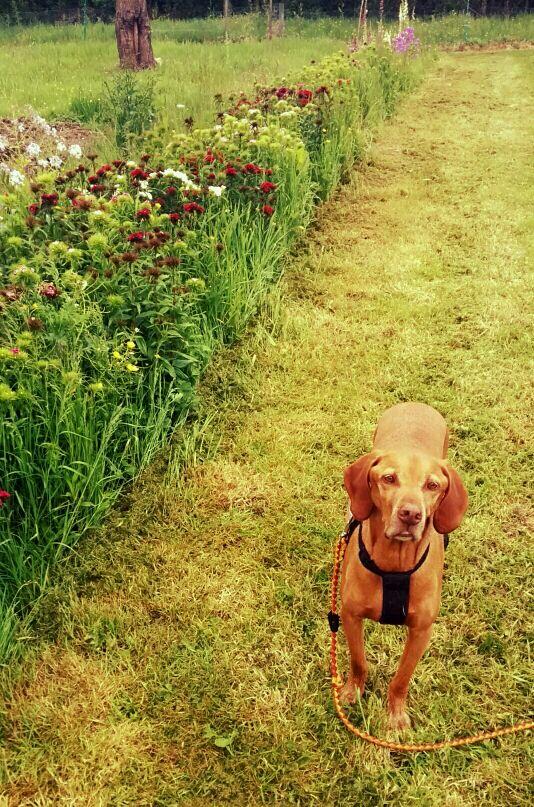 Here in the gardens of Higgledy Towers I have plenty of space and so I am lucky enough to be able to dedicate a bed purely for my love of biennials. I don't grow flowers for general sale but just need enough for me, the old folks home and my extensive, lingerie model, girlfriend portfolio.
Biennials kick start the cut flower growing season for the most of us. Sure…if you have a polytunnel you can grow stuff earlier and keep them going longer but I prefer growing outside in the mud and the blood and beer. My biennials bed started offering up flowers in late March/April, starting with Honesty (Lunaria) and Wallflowers and now at the end of May it is crammed full of Hesperis, Foxgloves and Sweet William.
From now until the end of July is the best time to be sowing your biennial seeds.
Which Biennials Are Best For The Cutting Patch?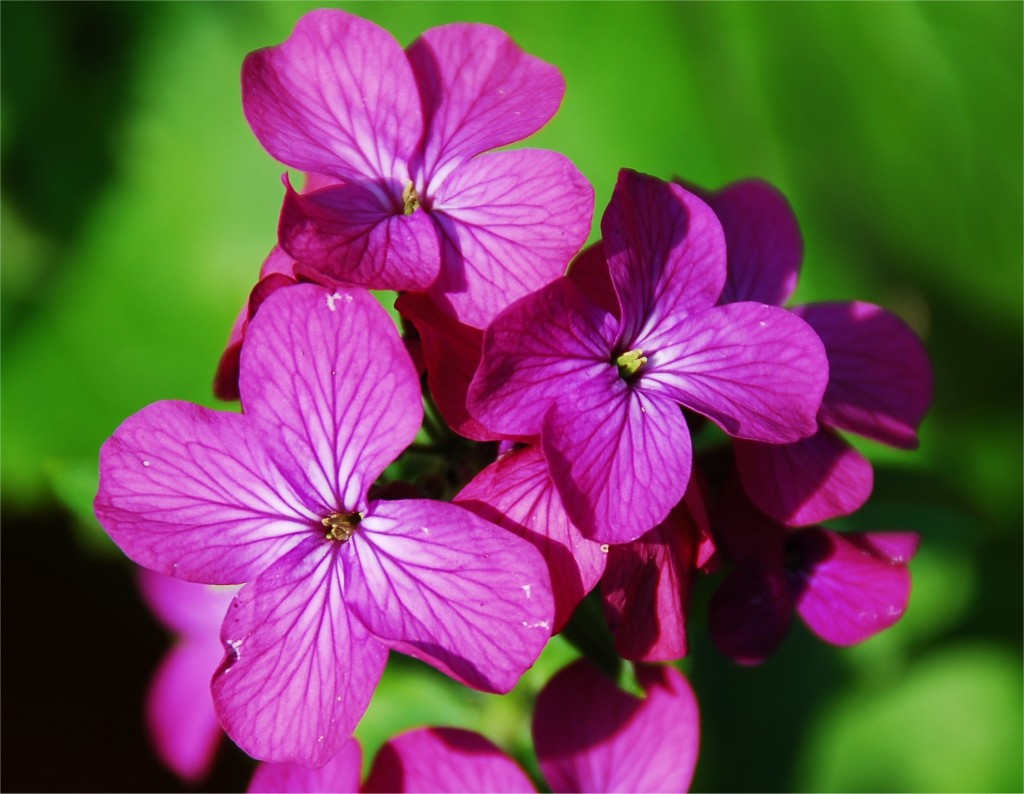 *Honesty (Common name) or Lunaria (so named because it's pale seed pod discs resemble the moon). Honesty flowers make great cuts…they last well over a week and they offer a good dollop of colour when everything is still looking a little drab. They will happily self seed for you too…or collect the seed pods yourself and sow in pots. This way you can plant them out in late summer exactly where you want them…which is one in the eye for chaos theory.
Click for a 'Growing Guide For Lunaria'
*Sweet William. Sweet William's just rock! That's all there is to it. They smell amazing…look amazing and are all round good eggs. Like all biennials they are a piece of cake to grow from seed.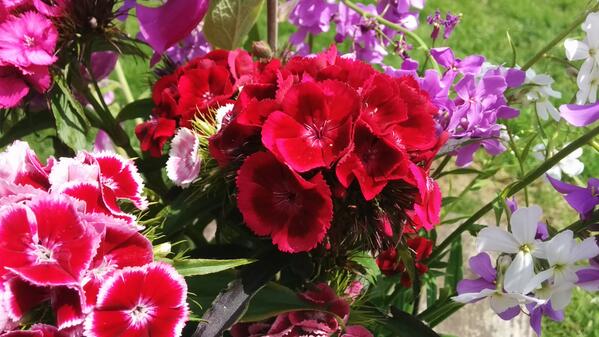 I grow 'Auricula Eyed'…which are very jolly in a range of shades from whites to pale pinks to deep reds…most have eyes…well…sort of. They are very traditional and remind one of a slightly boozy jazz band that plays at the Dog & Duck of a Sunday. If you only want to grow one variety I would suggest you grow this chap.
'Nigricans' is a super chic…uber dark Sweet William which is all the rage in , Guildford…certainly it's all the rage down here in sunny Cornwall. If you are a flower farmer then 'Nigricans' is always a good seller…both to florists and the general public.
'Alba'. If you are looking for a pure white Sweet William that will compliment almost any floral arrangement then 'Alba' is the one for you. Simple…job done…cracker.
Click for 'Sweet William Growing Guide'.
Icelandic Poppy. 'Icelandic Giants' It was my Auntie Bjork who put me on to these. Hands down the best and most straight forward poppy to grow for your cutting patch. Funky and charming, they will add that papery, ephemeral vibe to your vase. Searing the stems in boiling water will allow them to last a week in the vase. I like letting the petals that fall off stay at the base of the vase…but then I was shabby well before it was chic.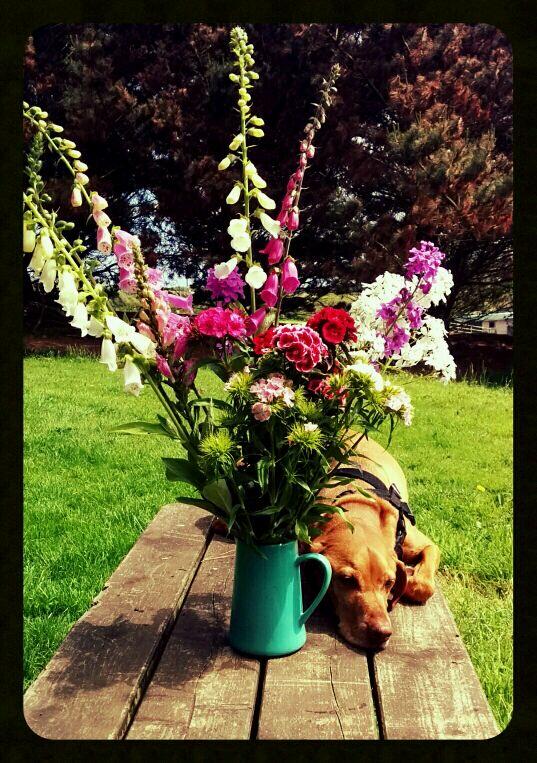 Foxgloves. Once again a white foxglove 'Alba' is a pretty essential bit of kit for the home florist…don't be without it. I also grow 'Excelsior' which is very old school…beautiful tall spires with flowers from creamy pink to purple with speckled throats…
Click for 'Foxglove growing guide'.
NB At the time of going to print 'Excelsior is only available in my 'Biennials Collection'
Hesperis. So named after the nymphs who wiggled around the tree of life…Goddesses of the evening…and our dear old Hesperis flower releases her scent in the evening. I love this flower…one of my favourites of all the flowers I have ever grown. Simple…pretty…easy to grow…reliable…sturdy…super sexy.
Click for 'Harvesting Hesperis & Foxgloves'
Wallflower. No biennial bed would be complete without Wallflowers…my fav of the moment are 'Cloth of Gold'…sadly the deer seem to like them too….grrrrr…pesky wildlife! 'Cloth of Gold' can flower as early as March, which makes both myself and the bees rather happy. Bright and beautiful blooms that you will love.
My biennials collection  contains ALL the above and has a 20% discount and free shipping.
Kindest regards
Benjamin Higgledy.