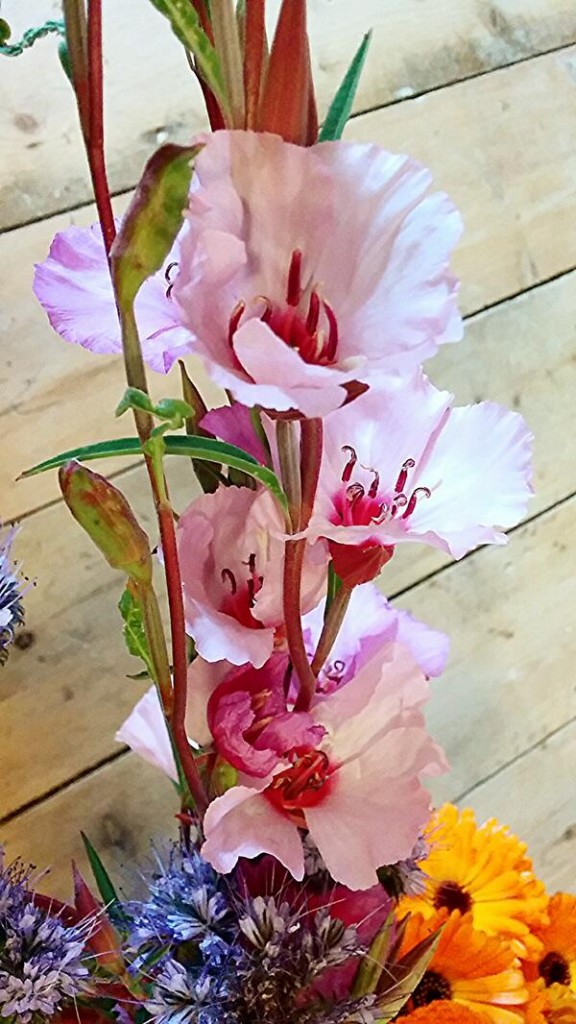 Despite the bed I dedicate to Autumn sown flowers getting a proper bashing from the January storms…and being submerged in flood water for a couple of weeks…a few flowers made it through. Corncockle and Godetia just seemed to sail through the winter even though I got the hump with the bed and refused to weed it.
The Godetia are just coming into flower on HUGE five foot stems…they just love an autumn sowing. The spring sown ones aren't too far off flowering themselves…another couple of weeks perhaps? But they are much stockier. It's great to have both.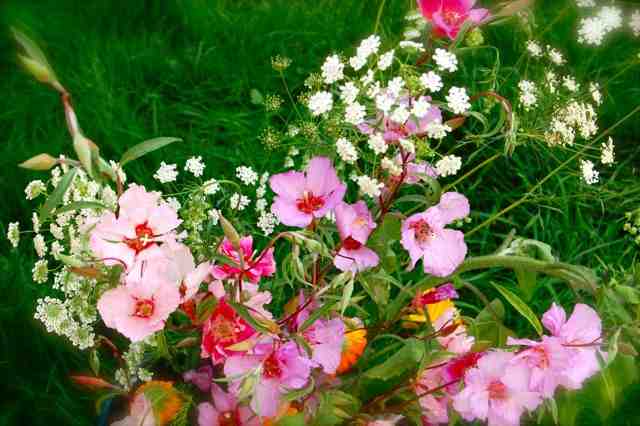 When sowing Godetia only give the seeds the lightest covering…when the seedlings are about an inch or two high I thin mine to about 10-12 inches apart…I don't transplant seedlings as they don't like it…but you could if you took LOTS of earth with them.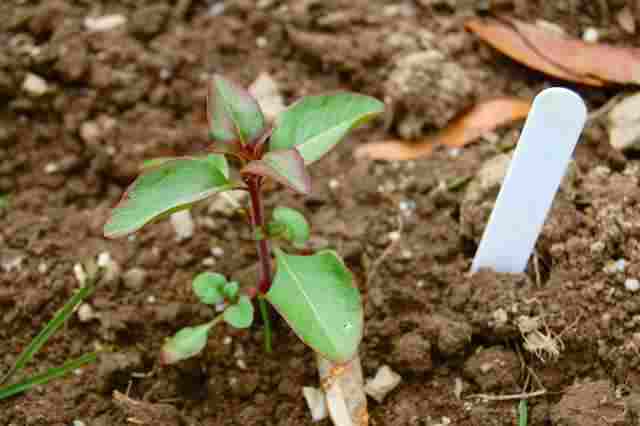 Autumn sowings can be made in September…I made mine on the equinox which was the 23rd…I think I shall bring that date forward a little this year and sow in the first week of September to allow them (and the other hardy annuals) a chance to get more established before any bad weather may come over from the Atlantic.
If you can't wait until Autumn and want to sow something now now now…then try some Biennials. :)
Happy Godetia-ering!
Regards
Benjamin Higgledy