I was round at my chum's boutique flower farm this morning at Roswarther Farm…we were drinking fine Asti Spumanti and celebrating the blossoming of her wonderful cut flower patch. Mari had sown some Scabiosa 'Crown' last Autumn and they were doing swimmingly well.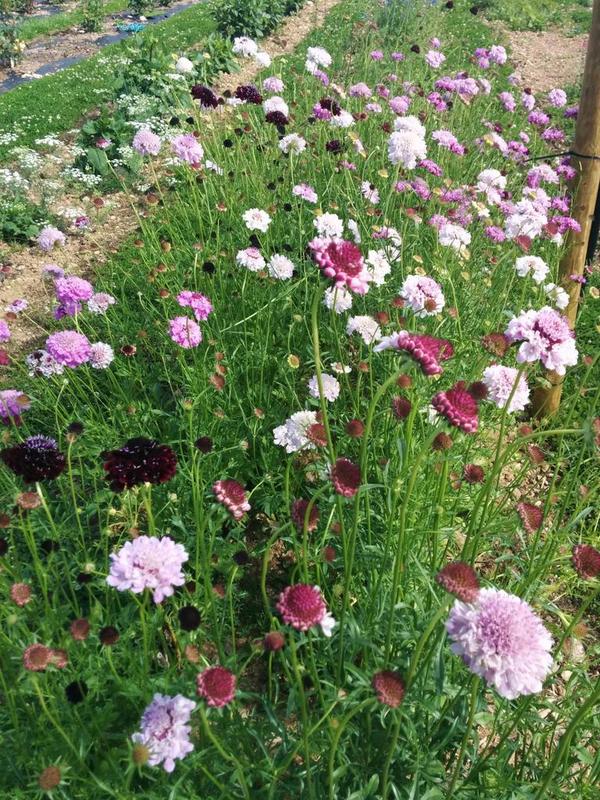 Autumn sown Scabious will flower earlier than spring sown and produce more flowers…but they won't go on as long into the season….so you may want to make another spring sowing. I myself usually make two sowings of hardy annuals…this helps avoid gluts, booms and busts. Plus it gives my idle little paws something to be doing…
You can direct sow your autumn sown scabious in September…earlier right up north…later right down south in the Costa Del Cornwall. I have a peculiar habit of making a sowing in three inch square pots but instead of germinating them in the greenhouse, I leave them outside…then a few weeks later I plant them exactly where I want them. This is a little more work but it helps bring out the German in me.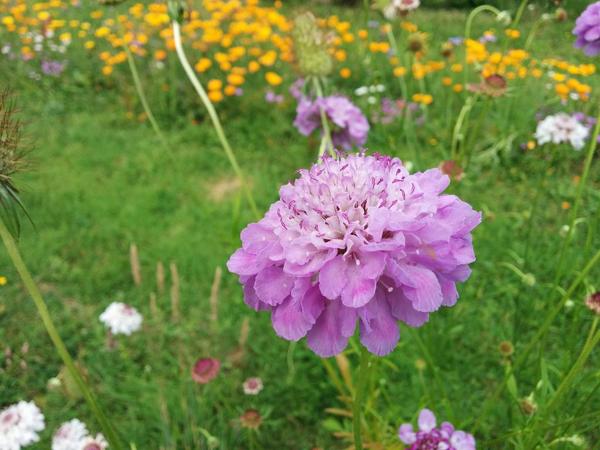 Scabiosa 'Crown' is a mix of mainly pinks but with a smattering of really dark purple ones and also some pale and whites. Scabiosa 'Back In Black' is a much more brooding flower altogether…as the name implies…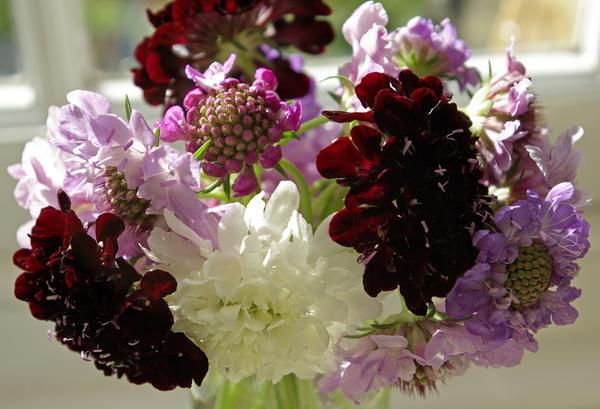 For more on Autumn sowing, click over to 'Best Flowers To Sow In September'.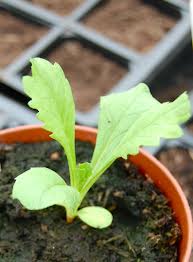 Karen Wells wrote a great article on Scabiosa a while back…: 'Scabiosa Vintage Post'
Kind regards
Benjamin Higgledy.