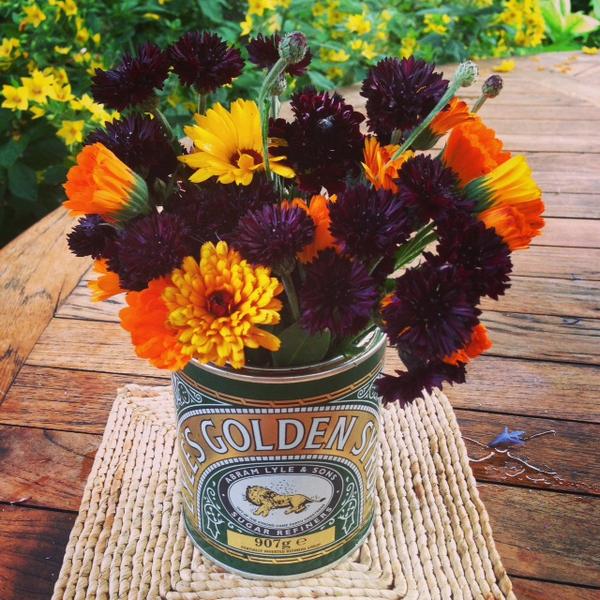 Calendula gets its name from the fact it can be seen flowering in every month of the year……in Greece. Though in fact down here in deepest Cornwall I think it could just manage to flower all year round. Not everyone is keen on Calendula in their cutting patches, the main reason for this I think, having reflected on it for some time, probably has something to do with insanity. OK I know they are resinous and they don't smell sweet…but 'My mistress' eyes are nothing like the sun'.
I always grow far too much calendula for cutting and let heaps go to seed….when I have the seed I sell it in the shop as Calendula 'Shinky Shonky' (probably from September)….being that all my Calendula varieties grow in the same patch I can't reliably say how they will come out as the bees will 'smudge' the colours. BUT usually Indian Prince seems pretty dominant.
NB The 'Blue Ball' & 'Classic Romantic' cornflowers are both great for autumn sowing too…you can see them in the above pic far right.
If you have calendula growing already you can leave them to self seed…they will do this readily….only a full on Japanese Death Monster, Daily Mail style winter will see them off.
For an Autumn sowing in England then late August to mid September is best…for north of the border then mid August may be better. Keep some seed back to sow in spring too….this way you will have flowers for a super long season.
Cover the seed lightly with soil….water gently and let them get on with it. They will produce a modest amount of top growth over the winter but the root system will expand as the soil temps slow down at a slower rate than the air temps. (Geeky flower triv)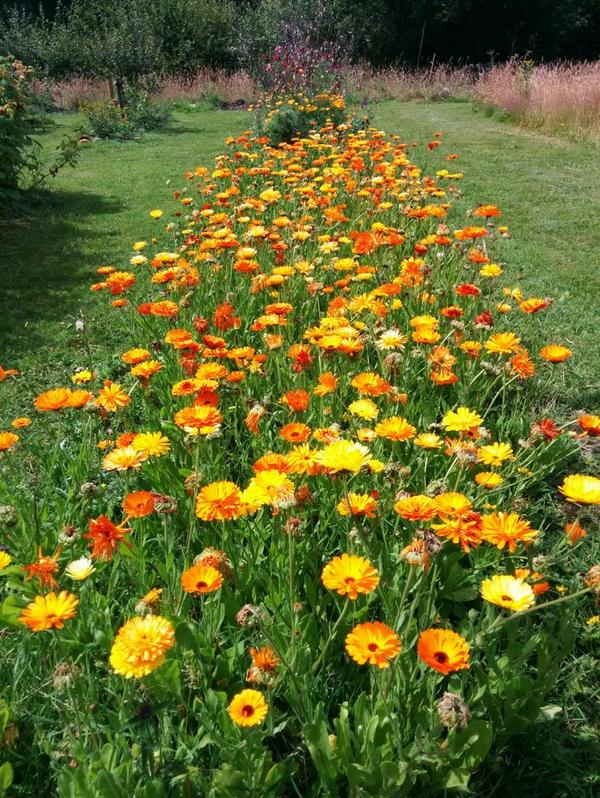 For a collection of seeds try: 'Seeds To Sow In Late Summer & Autumn'.
Have fun one and all.
Kind regards
Benjamin Higgledy
Related posts. Autumn Sowing of Ammi