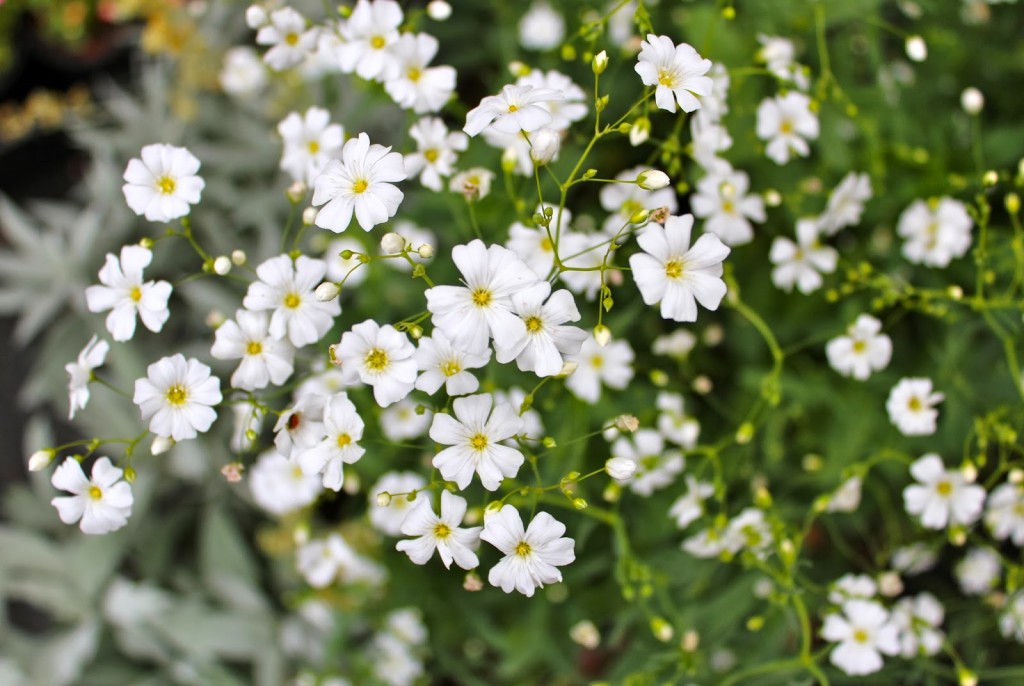 Gypsophila 'Covent Garden' is a hardy annual well worthy of some space in your flower patch. Despite a fall from grace from the florists of the 1990's, Gypsophila has returned and quite rightly too. 'Covent Garden' is a more robust, single flowered version than the extra flouncy double form that you may have seen in florists…these for the most part are grown by the Dutch and brought over by the lorry load…they are so frightfully last season…
Gypsophila's specialist skill is its ability to add an ethereal, airy vibe to your displays. Use it with all white flowers for something uber chic…it goes extremely well with Cosmos 'Purity' and white 'Larkspur'. Or the simple 'Blue Ball' Cornflower and Gypsophila is a beautiful combo which is simplicity itself.
I generally make two sowings….on in early September and one in mid April. Though it is fine to start them off inside in March…I prefer to direct sow and save myself some greenhouse space. Some folk make sowings right up and into June. You get heaps of seeds in a packet, why not sow half in Autumn and half in Spring…
I have Gypsophila seeds at £1.95 for 1000ish.
Kind regards
Benjamin Higgledy
Related posts: Guide to the best flowers to sow in Autumn.
Preparing cut flower beds for sowing.