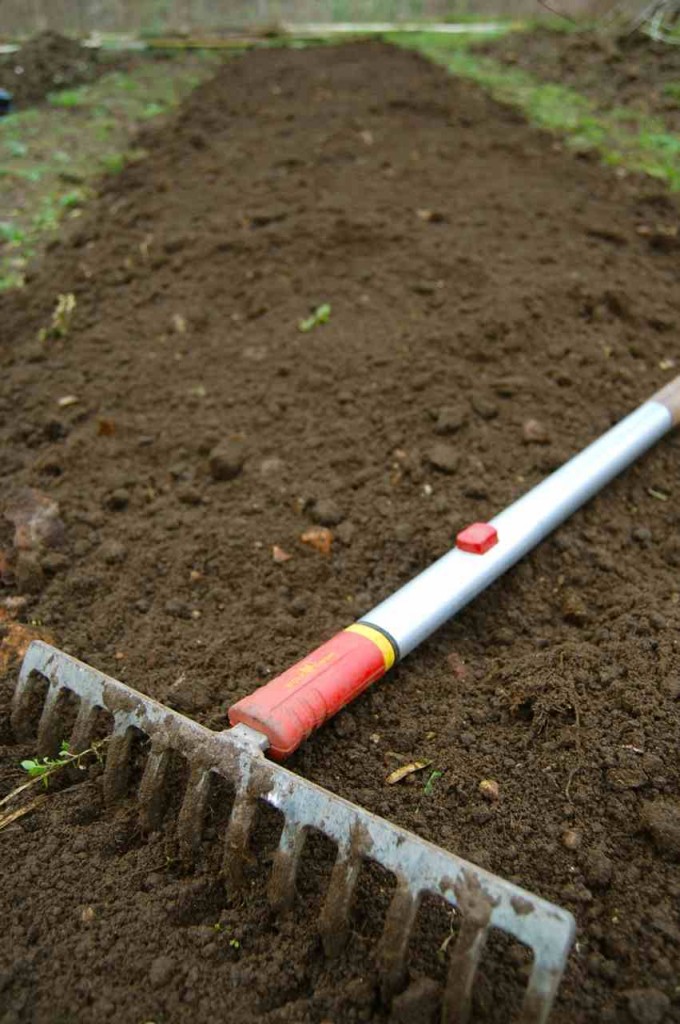 2016 UPDATE: I now sow a little earlier…and even in Cornwall try and get all my outdoor sowing done by mid September otherwise it seems the soil just isn't warm enough. I also do much more sowing in pots undercover and overwinter them…this can be left until mid September. I sow in three inch pots and plant outside during a mild and dryish spell in March.
The time is now to be sowing up your hardy annuals in the cutting patch. Down here in Cornwall we can can sow up and into October as the soil temperatures stay a little higher for longer than most of the UK. The further north you go…the earlier you should sow.
There is a great deal to be said for having your cutting patch very regimented…it makes life easier. I make my beds three foot wide with space in between for paths big enough to be able to potter around with a wheel barrow.
Some growers I meet insist that beds need to be double dug…I have never found this….most of the flowers in a cutting patch are annuals and their roots are rarely deeper than eight inches. I simply fork over the ground to the full depth of the fork. It is important to bring the soil down to a fine tilth. Bash clumps with the back of a heavy fork….and rake over like your life depended on it. Soil usually breaks down more easily if it has had a little rain on it…but not too much. If soil is sticking to your tools…then it is too wet to work and you should leave it…you will make a mess and could damage your soil structure.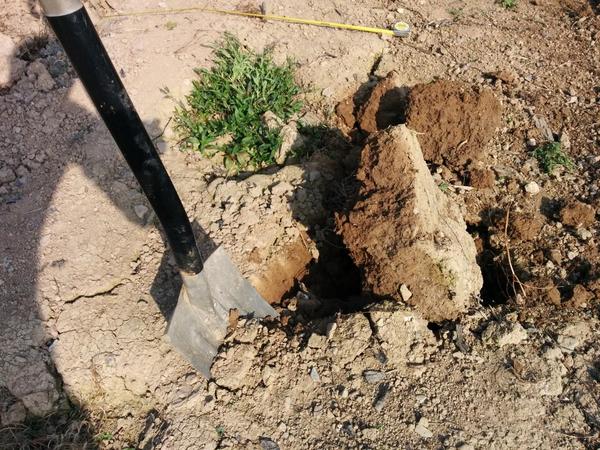 If you have heavy clay soil then you should put your house up for sale….or at least add plenty of sand/grit and organic material to help drainage.
Avoid adding too much rich material like manure…and the high nitrogen content will produce lots of foliage but few flowers….generally flowers like a poor soil. I use home made compost with plenty of straw and newspaper added….and it works for me.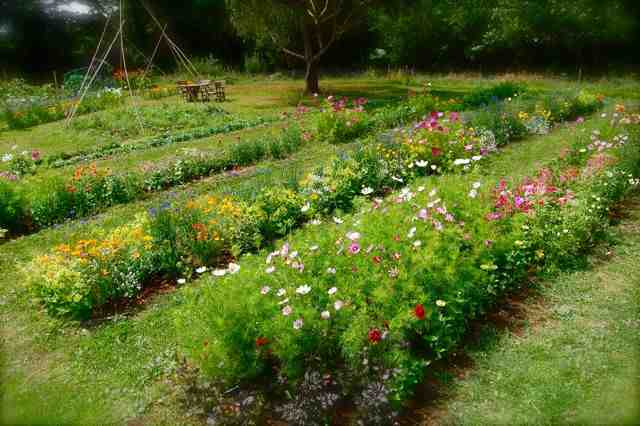 I have just taken on a new patch of fifteen metres by ten…it's a lotty plot near to my home. The present field is on the south Cornwall coast but I have moved to the north coast…there are more opportunities to fall off a surfboard up here. (I shall be keeping a bed or two in the old patch as it's an amazing place and I need an excuse to get down there once in a while)
I am clearing half of my plot this year…the other half I shall be covering in a few layers of cardboard and then a thick layer of compost and manure….I know….I have just contradicted myself…but I am hoping this combo will kill the weeds….as the plot has been fallow for years.
Annuals to be sowing now are…Cornflowers, Calendula, Ammi, Nigella, Larkspur, Corncockle, Phacelia, Bupleurum, Godetia, Scabiosa, Gypsophila, Eschscholzia….amongst others.
My 'Seeds to sow in Autumn' is a good start….keep some seed back for a spring sowing…you will probably have more seeds than you need.
Have fun.
Kind regards
Benjamin Higgledy
Related posts: