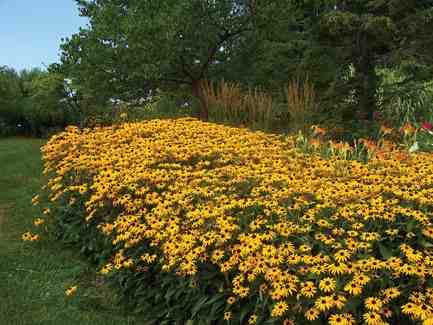 Contrary to popular belief the first Rudbeckia seeds arrived in Europe from the United States not in 1714 but in the spring of 1712 having been carried over in an hot air balloon piloted by Butch Higgledy Junior. Butch famously landed in the grounds of Cheltenham ladies college where he spent two years being looked after by the ladies having sustained a broken toe during the landing. It is said that to this day the best Rudbeckias found in our Sceptred Isles are those grown within view of the college sanatorium.
Rudbeckia originated from the Great Plains west of the River Missouri. They can be annuals, biennials or perennials. (All varieties stocked within the Higgledy Seed Shop should be treated as annuals.) They have simple pinnately divided leaves and daisy like flowers….usually in yellow, orange and gold…the petals always surround a prominent cone. Often Rudbeckia are confusingly called coneflower….as is Echinacea.
Tips For Growing Rudbeckia For The Cutting Garden.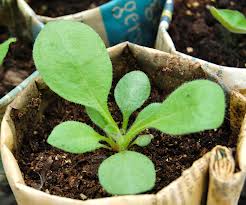 *I always think Rudbeckia seeds are best started off in pots on a windowsill or in a greenhouse as they need a bit of heat to get them wriggling. I use 3 inch square pots. However…you can sow outside from mid May should you wish but you won't get the same germination results.
*My earliest start date would be April 1st….don't believe seed suppliers who say you can sow in February…you can't…well….unless you are growing them in a north London cannabis farm with heat and light supplied by some dodgy wiring into the national grid.
*Only cover the seed with a very light layer of compost and keep moist.
*When plants are about six weeks old they can be acclimatised to the outside world and planted a foot apart in your cutting patch. I wouldn't put anything out before mid May…'there is no rush'…(Something Butch kept saying at the ladies college.)
*April sowing should flower in late July through until November.
Butch brought over three varieties of Rudbeckia seeds: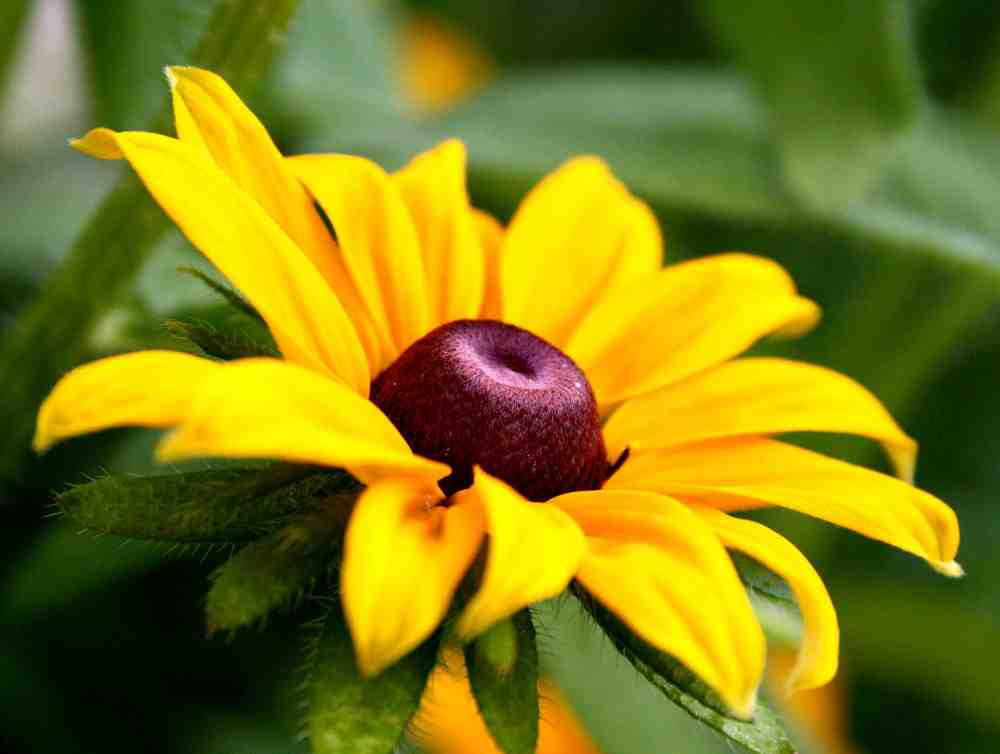 Rudbeckia 'Marmalade' is one of my favourite flowers of all time…and maybe even beyond time itself. It was the first Rudbeckia I ever grew in the cutting garden…so I have a huge soft spot for it. Large shimmering, golden yellow flowers on strong stems of about 50 cm…they make wonderful cut flowers and the plants themselves are super robust. Winners!
Rudbeckia 'Irish Eyes' have pale green cones as opposed to the more usual dark brown/black. (Black Eyed Susan). This subtle difference changes the whole vibe of the flower and they turn a classic masterpiece into a contemporary superstar.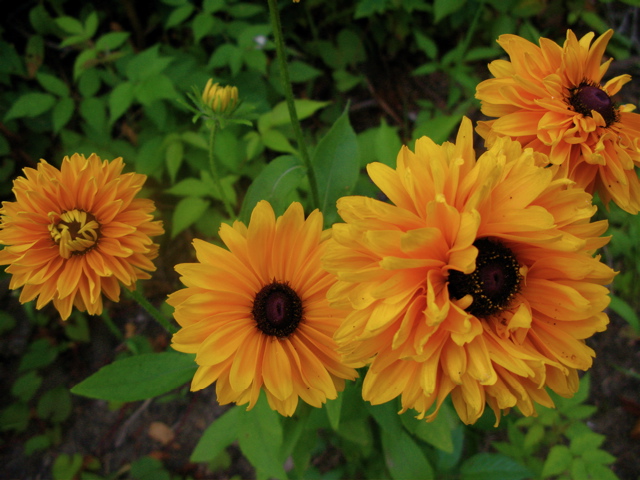 Rudbeckia 'Goldilocks' is a short lived perennial but is best grown as an annual…she will produce heaps of double and semi double blooms. Goldilocks will often survive a winter or two….but I prefer to resow….I'm geeky like that.
Rudbeckia 'Marmalade' play a role in my 'Bee Friendly' seed collection….
Have fun!
Kind regards
Benjamin Higgledy
Related Posts (well…sort of):
A bee friendly cut flower garden.
A brief guide to Rudbeckia Irish Eyes.