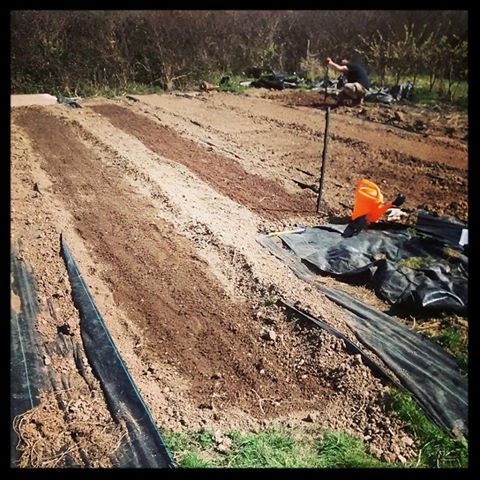 *The first of the annuals seed went into the lotty plot this morning. Each bed is three feet wide…three rows to a bed. It is mild down here in Cornwall, so sowing this early is fine…I would leave it a little longer if you live further 'up country'.
*I have sown a collection of annuals that prefer a direct sowing as opposed to being sown in pots and then planted out.
*I will leave them to get on with it for a month…then thin the seedlings out to a little under a foot apart.
*In the gaps where nothing has germinated I shall plant out other annuals that I have grown under glass….this way the beds will get a funky mixed meadow look, which I understand has really taken off in Scunthorpe and some of the surrounding villages. Party on, Scunthorpe!
*Of course native weeds will grow too…..less said about them the better….we'll cross that bridge when we get to it.
Seeds planted today were…Amaranthus, Ammi, Bupleurum, Larkspur, Daucus carota, Dill, Echium, Eschscholzia, Godetia, Gypsophila, Nigella, Phacelia and Weld.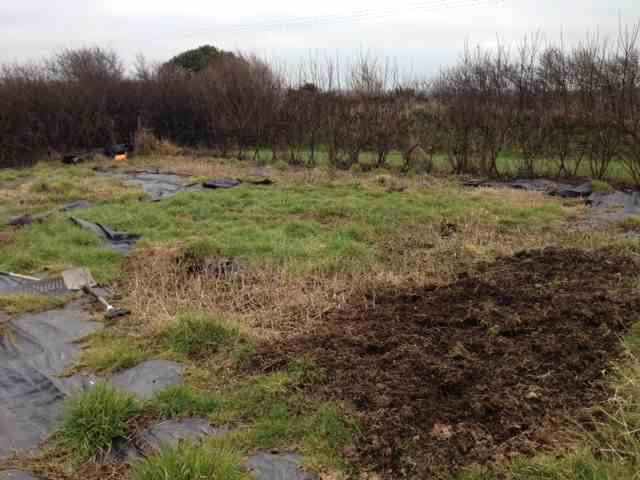 …more on the plot at the weekend. :)
Ben