Echinops is often overlooked as a cut flower but there are few plants that you can add to the vase that lend such a distinct flavour to the whole affair. Their spiky flower heads look like medieval weaponry…and the silver blue metallic sheen adds a sort of futuristic vibe.
My own favourite and in fact the only variety I sell in seed form is 'Ritro'….it can self seed like a trooper….which of course can be a good thing or a bad thing. Best to have a dedicated patch if you can spare the space.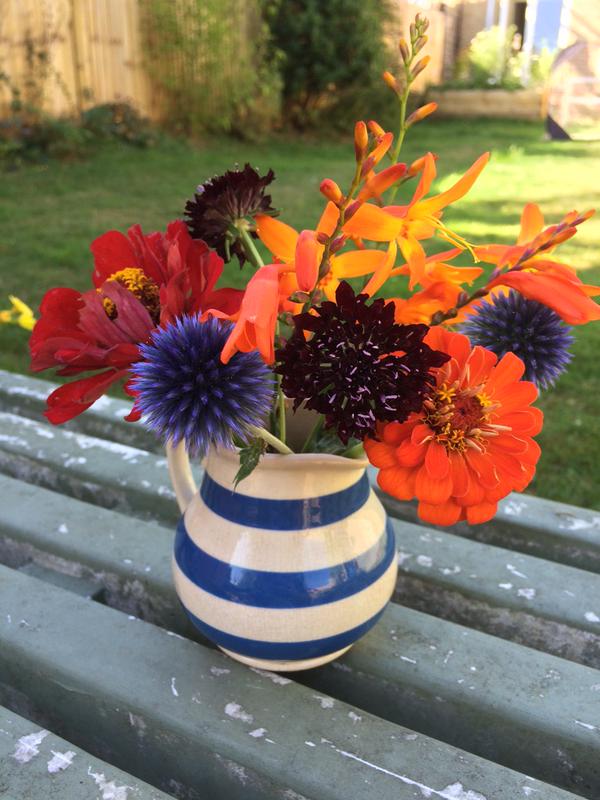 In the photo above you can see how a simple arrangement of a few stems can bring joy to the cockles…the cool blue of Echinops really stands out….and a very handsome Cornish Ware Jug if I'm not mistaken. 'Ansome!
Echinops 'Ritro' Sowing Tips.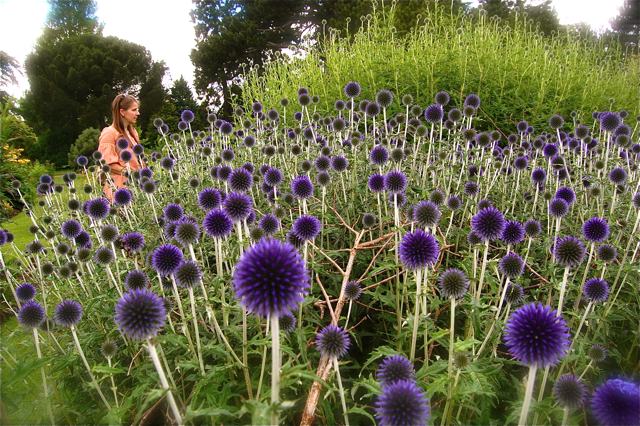 *I tend to sow mine in pots in the spring but you can sow from late Autumn too.
*Sow in pots no smaller than square three inch pots as the roots of Echinops need a bit of wiggle room to keep them happy.
*I plant out my spring sown seedlings after the frosts about a foot apart….bear in mind they won't flower in the first season but will reward you with heaps of blooms from there on in.
*Echinops are happy in a wide range of soils but seem to prefer well drained ones.
*Harvest the first flush of flowers and a second flush will trot along in a few weeks time.
…In Greek, 'Echinops' translates as 'like a hedgehog'…..it's funny how Greek names sound so much more clever when you don't know what they mean. ;)
Echinops 'Ritro' seeds can of course be found in the Higgledy Shop Of Seedy Love.
If you are looking to sow up a cutting patch in late summer then please visit: 'Seeds To Sow in late summer & early autumn'.
Kind regards
Benjamin Higgledy