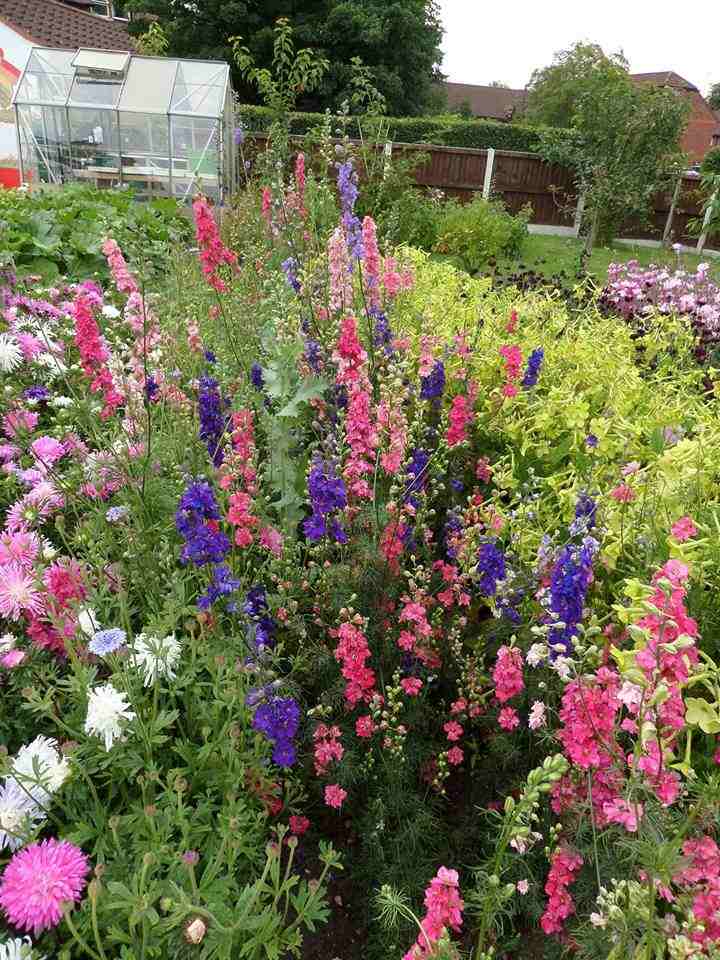 Higgledy Flower School 2016. #8. Larkspur.
Growing Larkspur from seed can be a slightly hit and miss affair but follow my line and you won't go far wrong…at least I hope not.
Larkspur have long been a mainstay in country cottage gardens the length and breadth of our fair Isles…wonderful dense spikes of flowers in a myriad of colours are a florists dream. Use them to add height and drama to your displays.
"Larkspur: These annual delphiniums, with their tall.papery flowered spikes in whites, blues, pinks and reds, are hot favourites with florists, and will crop reliably over a good two month period from a single sowing. They are much grown by specialists in making real-flower confetti, for fresh and dried use. If conditioned, the flowers don't wilt quickly out of water, so are useful in hair garlands and buttonholes"
Georgie Newbury. 'The Flower Farmer's year' (Students at Higgledy Flower school should get themselves a copy of this wonderful book.)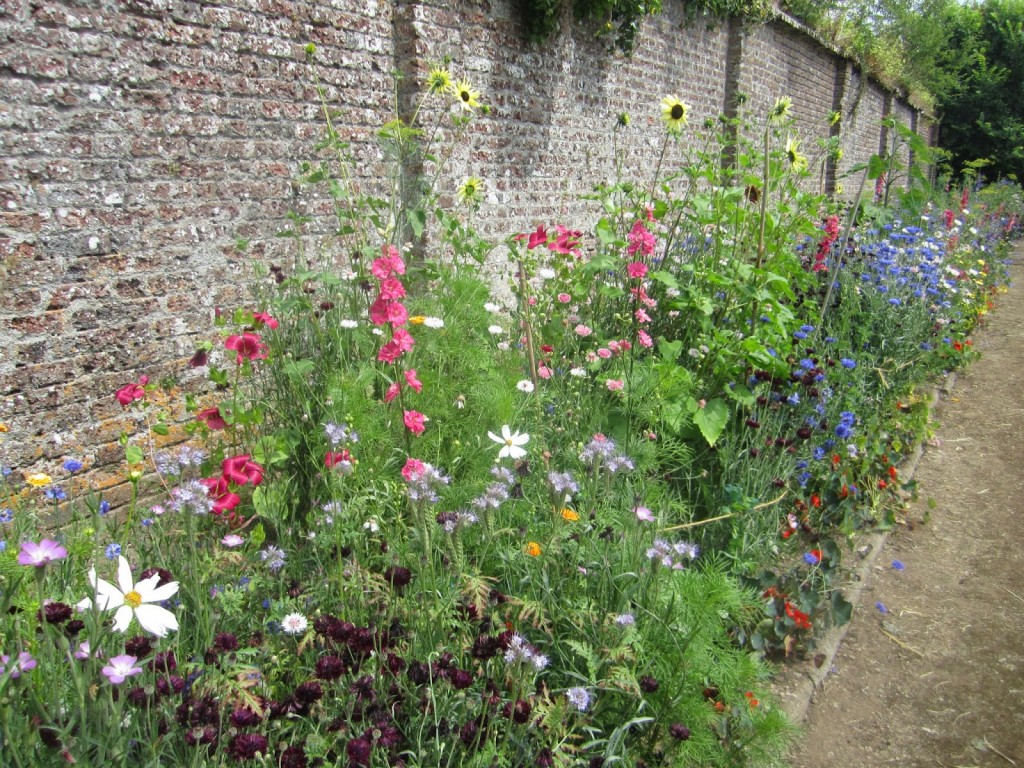 *It is best to pop the seeds in the fridge/freezer for a week or so before sowing.
*I sow two batches…one in April and one in September. Some folk sow as early as February…but I find if they sit around in wet soil they will simply rot away. I wait until mid April.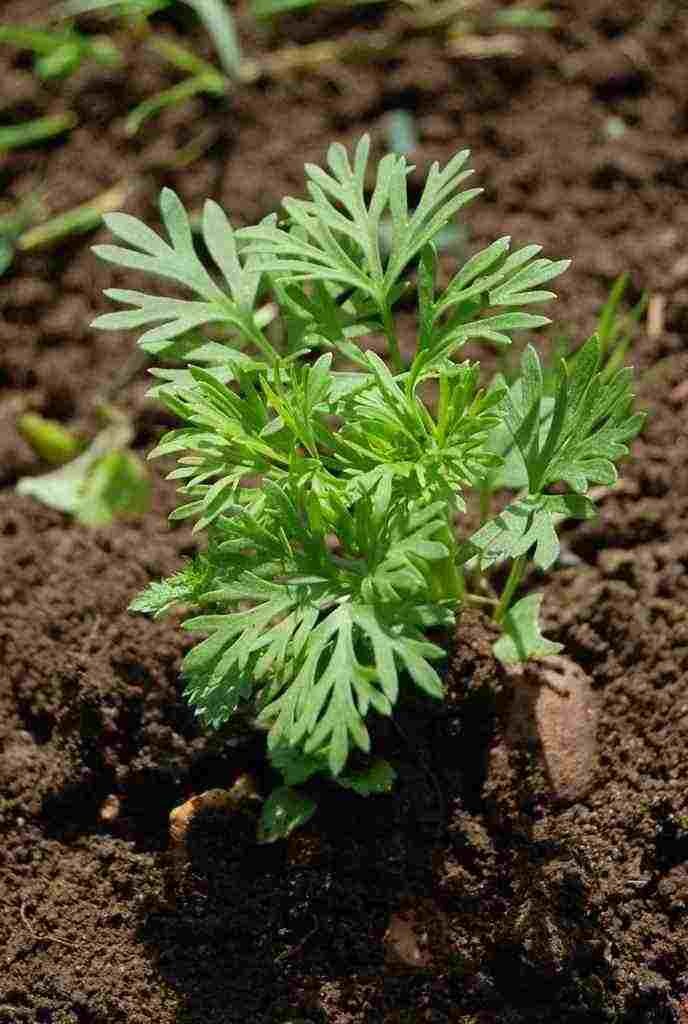 *They like a good dollop of sunshine, so avoid shade or semi shade. Soil must be free draining and light…add some organic material and grit if your soil is clay. (Shudder)
Hub page for Higgledy Flower School (lessons listed with the most recent at the top)
*I sow in straight rows in a thoroughly weeded bed, Don't skimp in this weeding malarky…you will live to regret it. One tip is to week the bed in early April…then hoe off all the weed that come through by mid April. Hoe gently and very shallowly…this will mean you have zapped the second wave of the weedy rascals.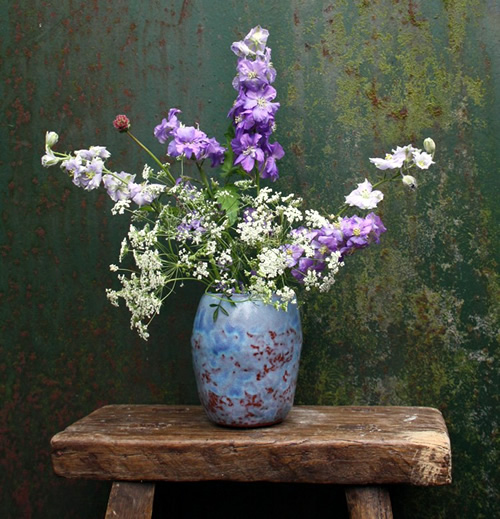 *Cover the seeds very lightly with either soil or compost and keep the seed bed moist…don't let it completely dry out, this is pretty easy in April.
*In a few weeks when your lovely Larkspur seedling bunnies are an inch or so high…thin them to about 10 inches apart.
Link: Higgledy Seed Emporium
*when they are a little taller, a layer of mulch will help keep the weeds down. I never get round to it myself… *lazy slacker.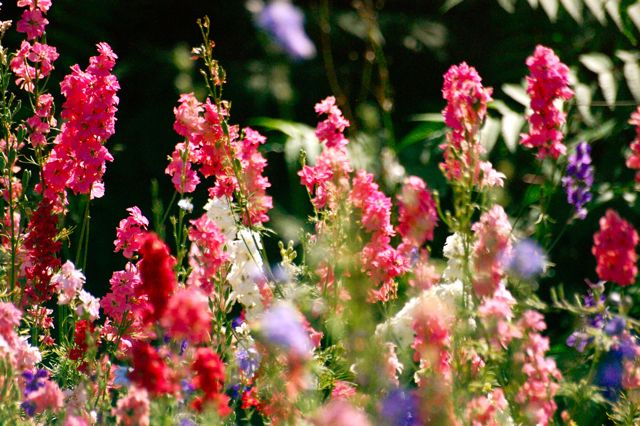 *It's important to note that Larkspur seeds can be erratic to germinate and sometimes take up to six weeks to show themselves if they are feeling treacherous…don't pile in with the hoe too early thinking that the crop has failed.
For the 2016 season I am stocking 'Blue' and 'Giant Imperials'.
Kindest regards
Benjamin Higgledy.
If you have any questions then please ask away…you can find me on Twitter or Facebook.Should you wish you can join 'Club Higgledy' (see the right hand side bar).
Other scratchings:
*Biennial Flowers #6
*What Flowers To Grow In The Cutting Garden #3