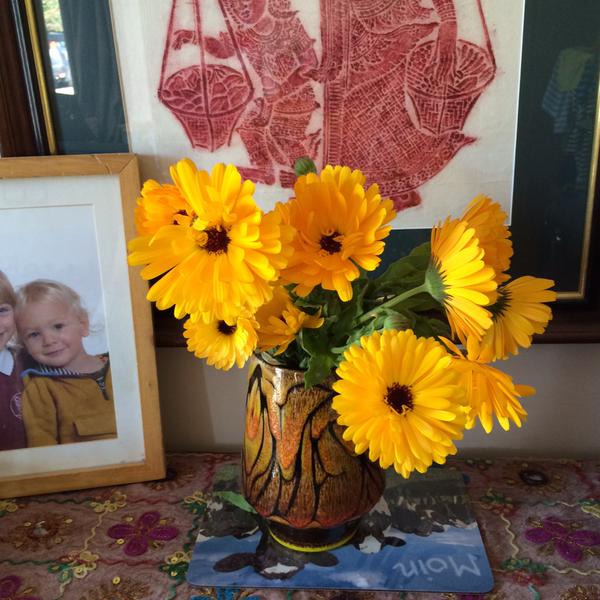 Higgledy Flower School 2016. #9. Calendula officinalis.
Calendula Officinalis is one of my favourite cut flowers of all time…it is simplicity itself…sunshine on a stem, one of the brightest and most cheerful plants you could wish for in your cut flower garden.  Calendula is fast growing, reliable and will self sow readily and keep you in blooms for years to come.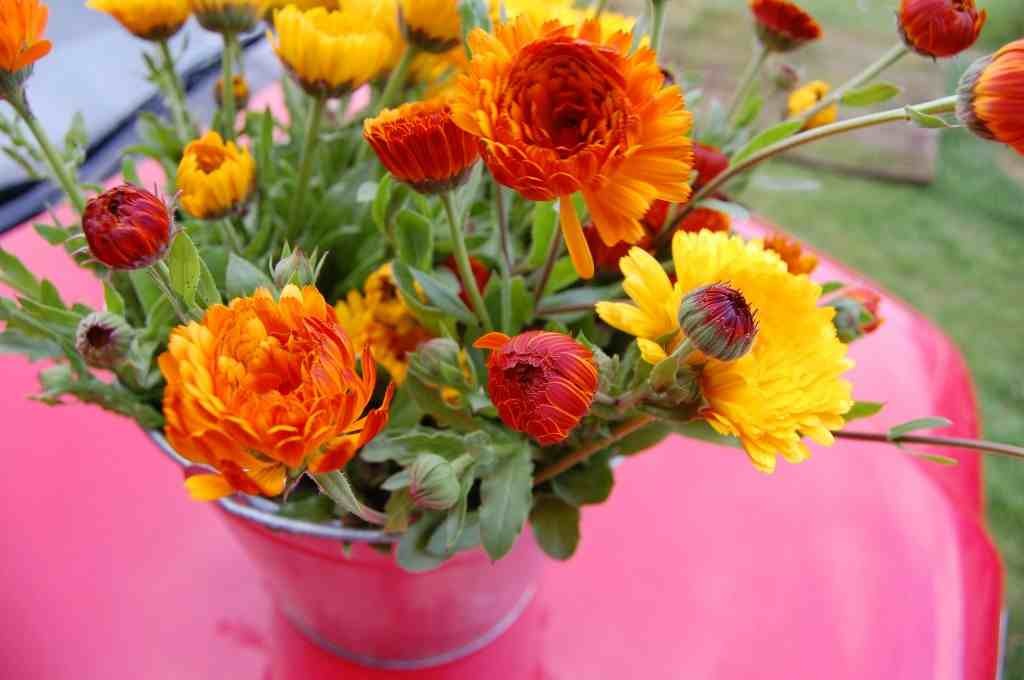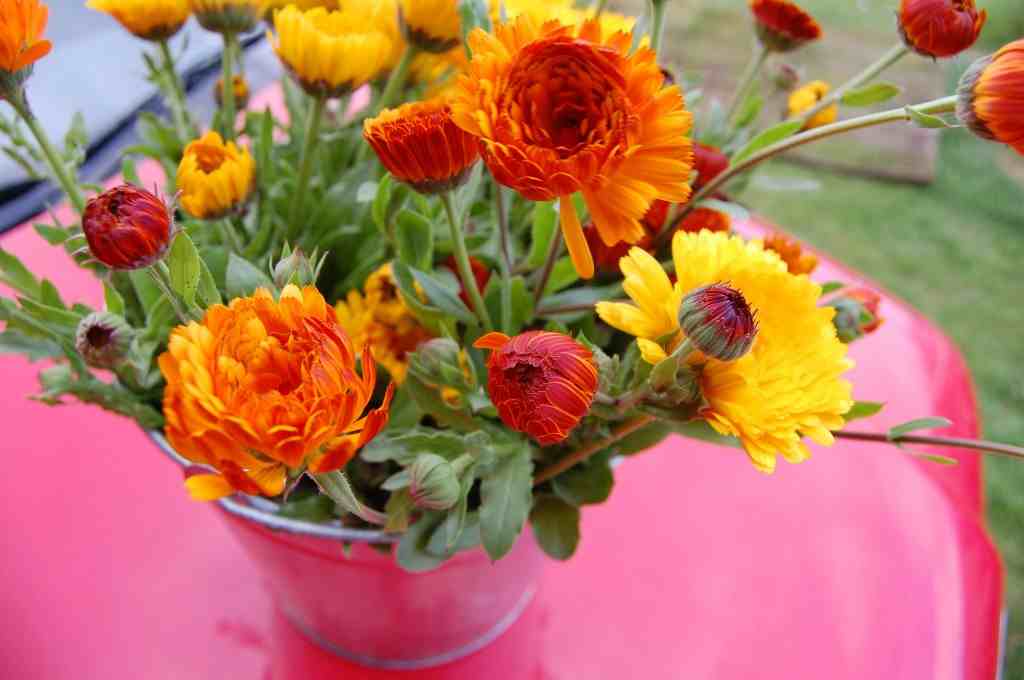 Not only is Calendula Officinalis beautiful, it is also one of the most productive flowers with regard the amount of blooms it will provide for you. A true 'cut and come again' flower. Cut the stem just above a leaf node and two further stems will rocket forth and will be offering you two new flowers within a couple of weeks.
Being that Calendula is a Hardy Annual we can make a late August/September sowing as well as a spring sowing.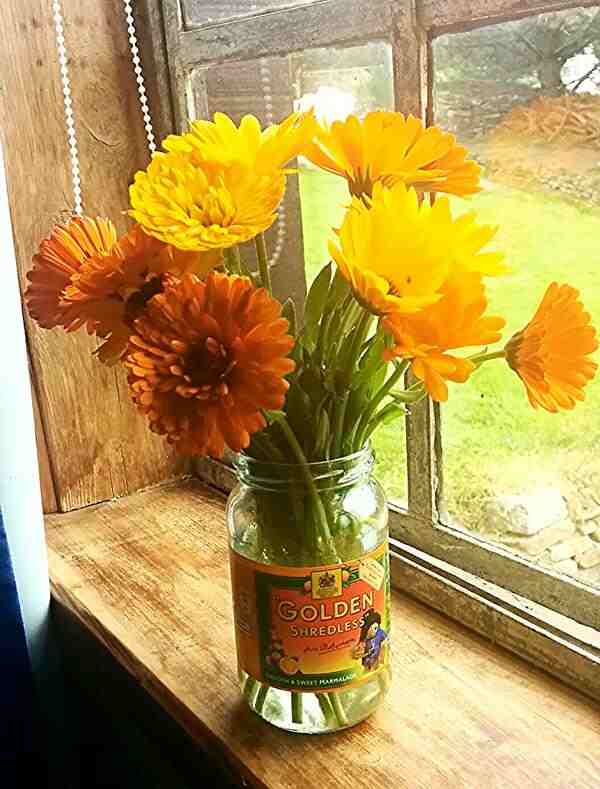 Calendula has been highly prized for its medicinal use throughout history in many different cultures. It is a very effective antibacterial and was used on the battlefields of world war one. Romans, Greeks and also Hindu cultures used Calendula in ceremonies.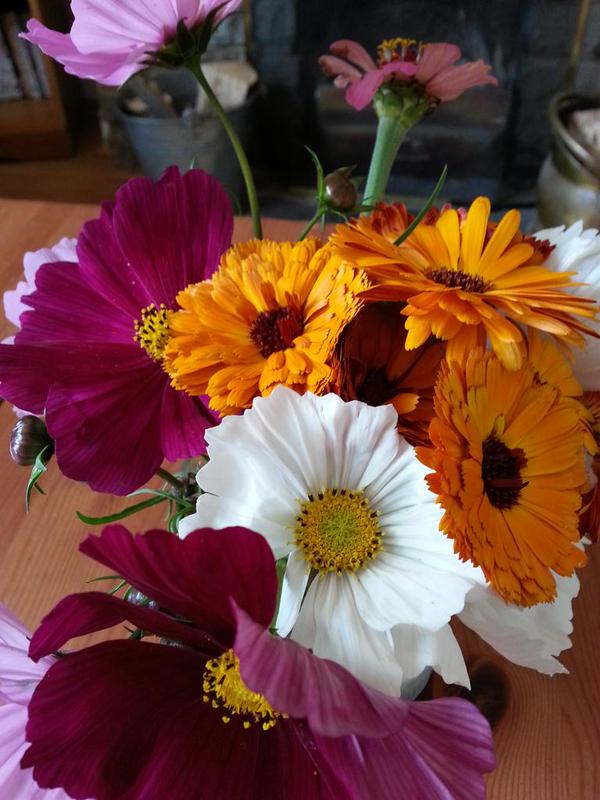 Calendula 'Art Shades' plays a role in the 'Seeds To Sow In Early Spring' collection…which is being sent out Christmas wrapped right now as it happens! :)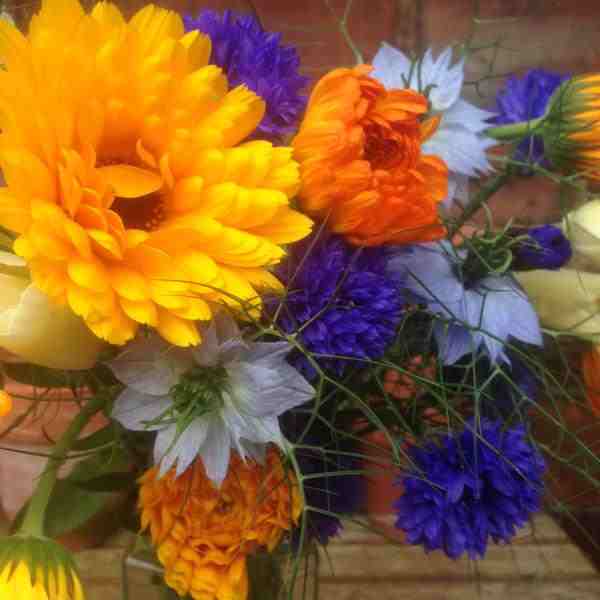 The two Calendula I am stocking in 2016 are 'Indian Prince' & 'Art Shades'…'Indian Prince' has a bolder hue with deep red/brown backs…'Art Shades' is a much more sympathetic, straw colour……if colours can be sympathetic that is.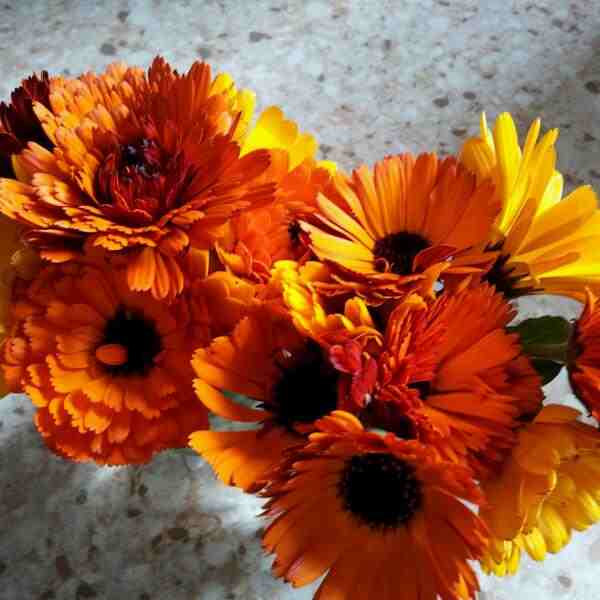 I shall be sowing Calendula from April…feel free to join in…Higgledy Flower School will run in 'real time' throughout the growing season.
Kindest regards
Benjamin Higgledy.
If you have any questions then please ask away…you can find me on Twitteror Facebook.Should you wish you can join 'Club Higgledy' (see the right hand side bar).
Other scratchings:
*Biennial Flowers #6
*What Flowers To Grow In The Cutting Garden #3