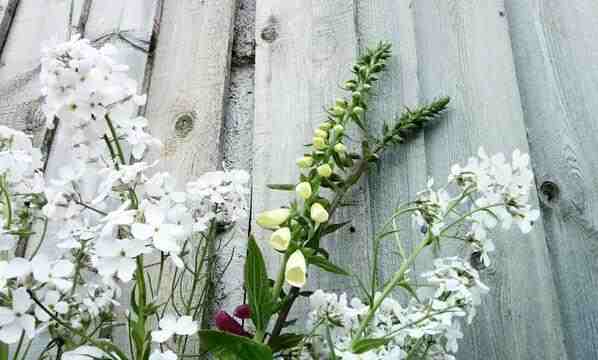 Higgledy Flower School 2016. #10. Hesperis matronalis.
For those of you who were paying attention earlier in the week, you would know we looked at Biennials for the cutting patch…if you skived off that lesson you best go back and catch up. #NaughtyNaughty
Hesperis matrononalis, also known as Sweet rocket is one of the most handsome in the Biennials bed. I grow both the white and the purple variety.  The plant is not only beautiful but also has a delightful sweet scent…throw these beauties in a vase and the whole room will be filled with the glory of spring!
"Sweet rocket or Dame's Violet (Hesperis matronalis) arrives a little later, with the foxgloves, and the two look good growing side by side. It has nothing to do with herb rocket and everything to do with adding a lilac-pink leap into a border. It will produce white flowers, too, on H matronalis var albiflora, and the two crop up side by side in our walled garden, where it seeds itself in erratic quantities from year to year. This irregularity is one of the charms of self-sown plants. If you want strict order and control, then do it yourself. Go with nature and you take pot luck. I have seen it referred to as a short-lived perennial, but treat it as a biennial and you will not go wrong." Monty Don
How To Grow Hesperis matronalis.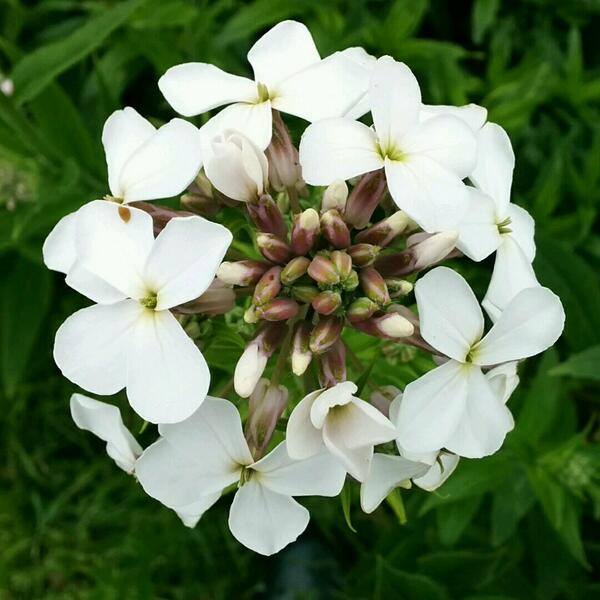 *One can start them off in pots of seed compost undercover from June or sow them direct into the soil if you have space in the patch. It's important to remember that you don't need to plant out the seedlings until September…so you can wait until a bed of Annuals has been exhausted and use that…thereby using your space in a particularly cunning manner that will win you applause from all those who look upon your great works from the sidelines.
*Find a bed that gets some sunshine (though they will grow in part shade too) and is free draining…a fairly rich bed is good for Hesperis matronalis to grow in. Make sure this bed is raked to a fine tilth and that it is completely weed free.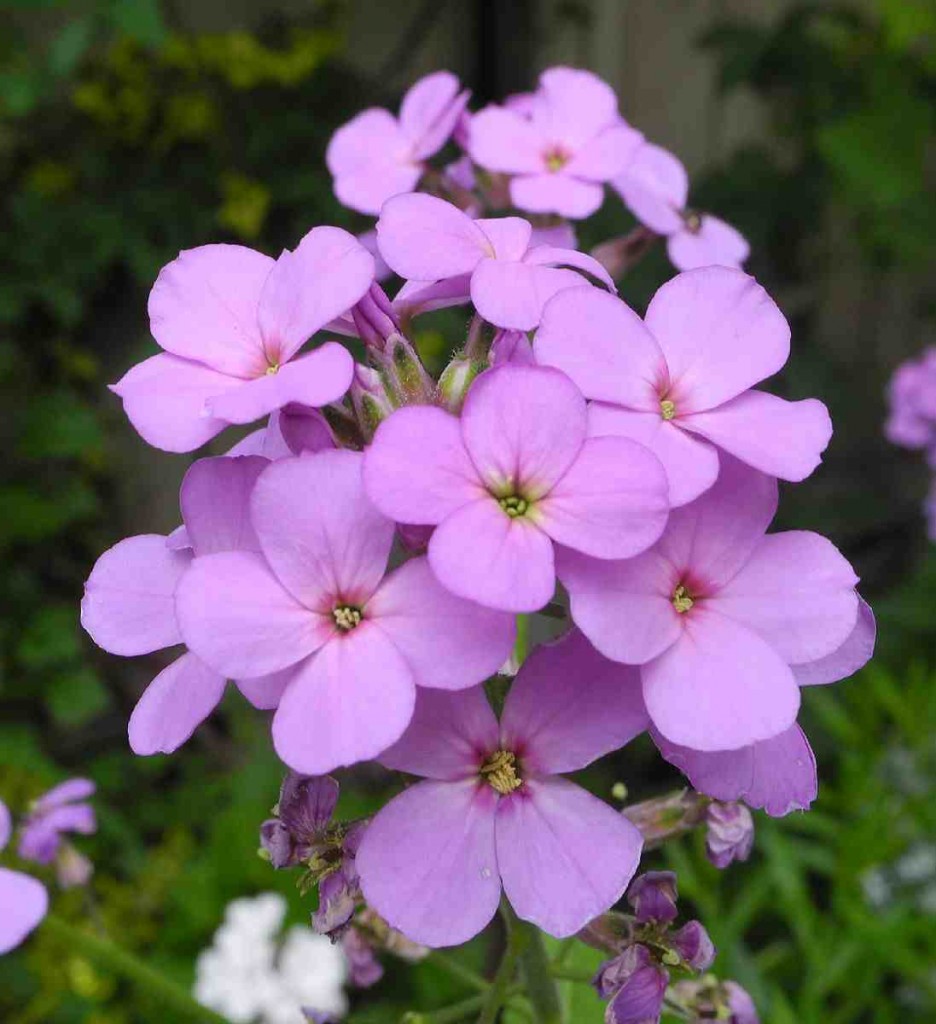 *Your seeds should only have the very lightest covering of soil as they like light to germinate.
*If I have the space I sow into three straight rows…about a foot apart.
*Once the seedlings are a couple of inches high I thin them out to a foot apart…plenty of room to get a hoe through.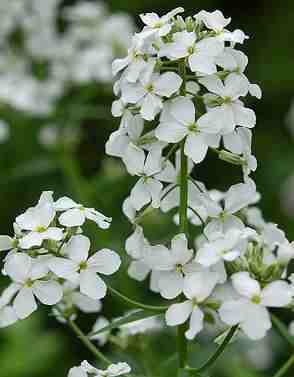 *Hesperis will happily self seed for you…year in year out.
Top Trivia: Hesperis is Greek for 'Evening' which is a reference to the time of day it releases it scent…you will notice that moths are pretty keep on the little darlings.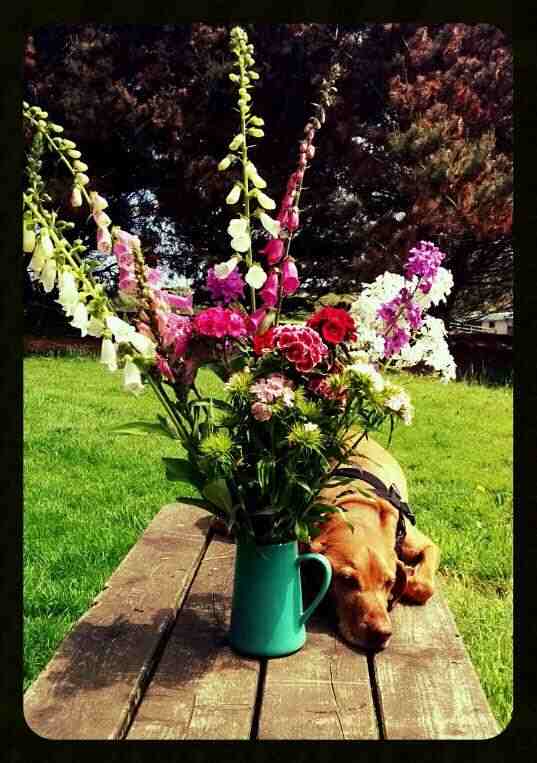 I can't recommend enough you give growing Hesperis from seed a go…it is very rewarding…and you will be keeping up the old school traditions. 😉
Try growing Hesperis with autumn sown Larkspur for a 'country style' vibe.
"Sweet rocket, Hesperis matronalis, is a pretty annual, bearing white or purple flowers similar to honesty. A packet of sweet rocket seeds is likely to produce flowers varying in colour from deep rich purple, through all the paler lilac shades to white – leave them to seed themselves and they will maintain this diversity indefinitely, gradually naturalising over a large area. The flowers' fragrance is as sweet as a violet's, and most pronounced in the evening. It looks good when allowed to drift, naturally through an informal sunny border, especially in a cottage garden or wilelife garden scheme.
Sow Hesperis matronalis seed in late-spring where you want it to flower. Deadhead spent blooms to prolong flowering, but allow some flowers to develop seeds so plants can self-seed around the garden." Gardener's World.
Please have a peak at my 'Biennials  collection'…
Kindest regards
Benjamin Higgledy
Other related Higgledy offerings:
*Biennial Flowers #6
*What Flowers To Grow In The Cutting Garden #3