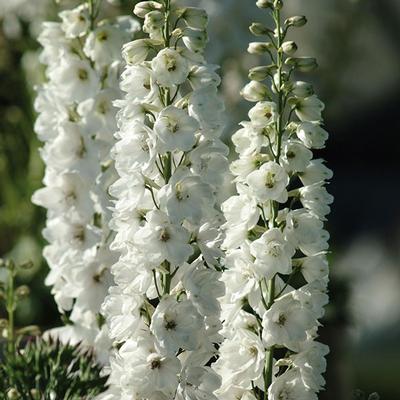 Larkspur 'Giant Imperials'
have always been a good seller…the 'Imperial Mix' is great of course but I've been asked by commercial growers to provide some seeds that produce only the white blooms…..coz they is classy innit.
This season (2016) I started mine in three inch pots and then transplanted…this method proved more reliable than sowing directly into the soil.
I hope you like them.
Kind regards
Ben Higgledy