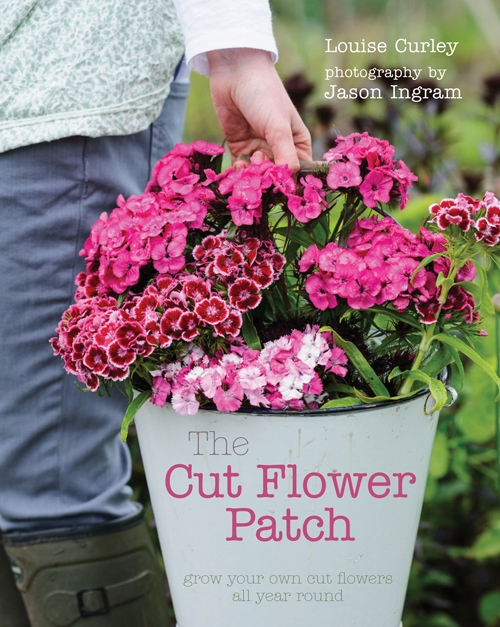 I asked Louise Curley if she would mind penning something for the Higgledy blog on the subject of new flowers that folk may want to grow in their cutting gardens. I shall be adding some of these beauties to my shop in the Autumn. Thank you Louise!
Louise can be found on Twitter…and she is a very approachable sort! As many of you will already know, Louise is the author of one of the best guides to growing your own cut flowers…'The Cut Flower Patch'.
New kids on the block.
One of the most exciting elements of growing my own flowers is the search for new and interesting blooms for cutting. Every year I set aside some space to try something unusual. I have my stalwarts on hand if the new flowers turn out to be a disaster! It does happen. Sometimes they're shorter than expected, pinker than I'd wanted or just a bit too high maintenance. Generally though I come across one or two gems each year that become firm favourites.
Sometimes it might be as simple as trying out a new colour. I'm quite partial to a dried flower. Forget dusty, fusty 'ye olde tea shoppe' flowers and embrace the fact that they won't wilt and that they can be used fresh or dry. Statice is one of my favourites because it's so easy to grow and has a long picking season. The problem for me was the choice of colours. I found the mixed varieties didn't work with the colour schemes I wanted, so I tracked down a pure white variety called 'Iceberg'. It's a classy number that works well in a vase, or dry lots, bunch them together and secure them onto a wreath base for a stylish Christmas decoration.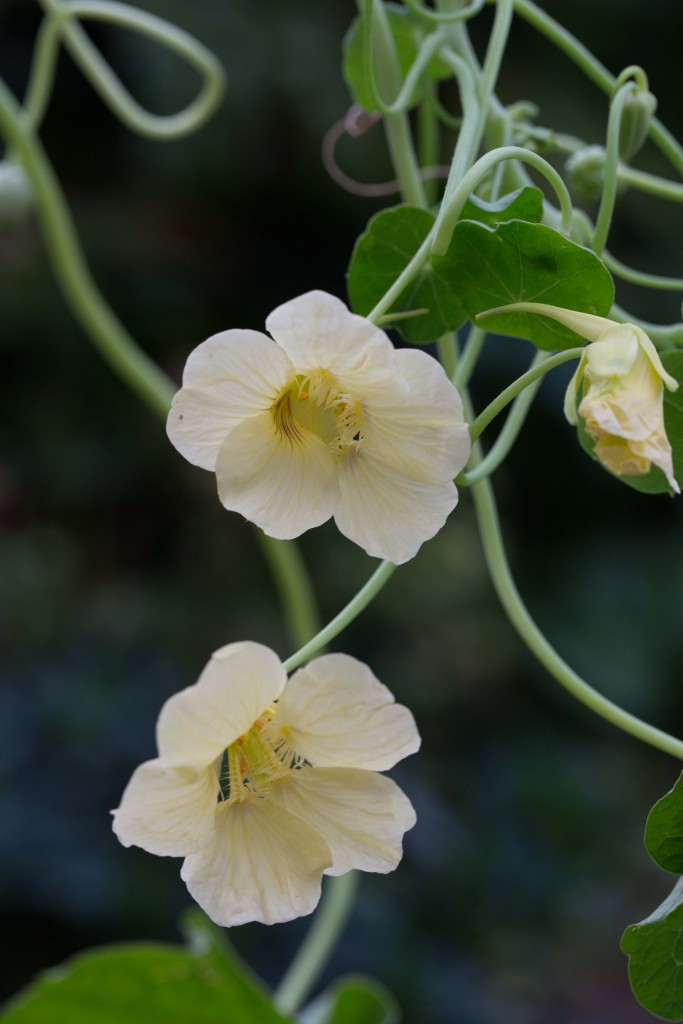 I like to experiment with well-known flowers to see how they last when picked. Nasturtiums have been a fantastic discovery; who knew they'd last so well in a vase? Go for the climbing varieties so that you can pick long trailing stems. I love the rich, dark colours, but my favourite has to be Nasturtium 'Milk Maid' and its buttery yellow flowers with the tiniest hint of purple in the centre.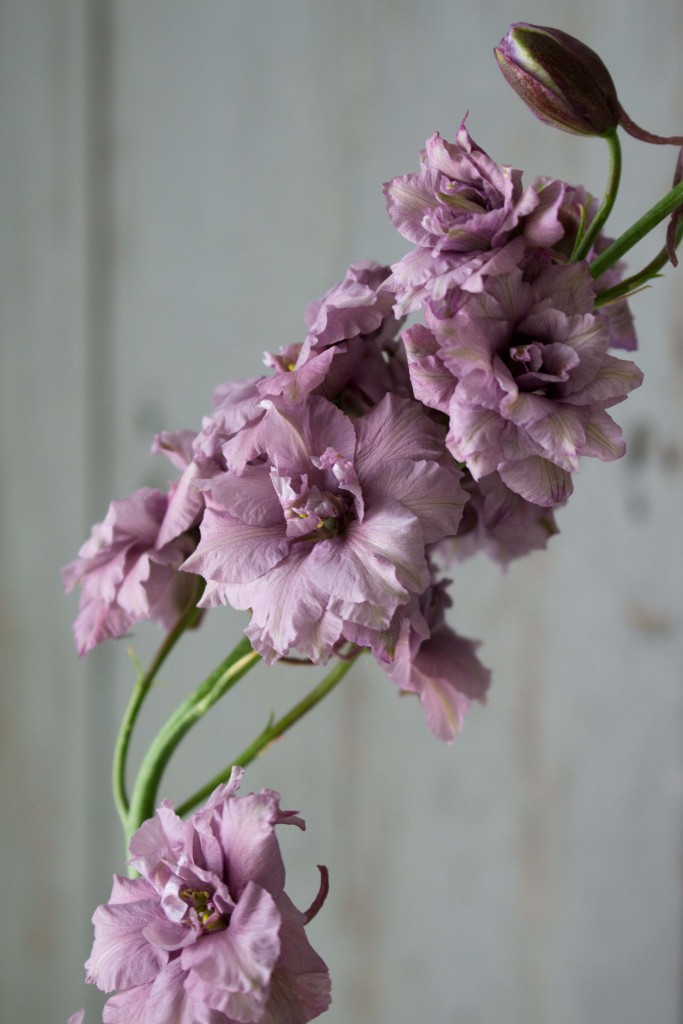 Larkspurs are a trusty favourite, but after years of growing the pinks and purples I wanted a change, something perhaps a little more subtle. The variety 'Misty Lavender' was just the thing with its faded lilac-grey petals that look like vintage silk.
I love grasses in arrangements. They have an ethereal quality to them, adding movement and texture. Their delicate nature means you'll rarely, if ever, see them for sale in a florist shop. Hare's tails (Lagurus ovatus) has to be my favourite with its soft, fluffy flower heads. It's so easy to grow and forms a nice neat clump making it ideal for lining the edge of your cut flower beds. The other must-have grass is Panicum 'Frosted Explosion'. Its plumes are like a firework going off with a froth of tiny little flowers that make it the perfect background in an arrangement.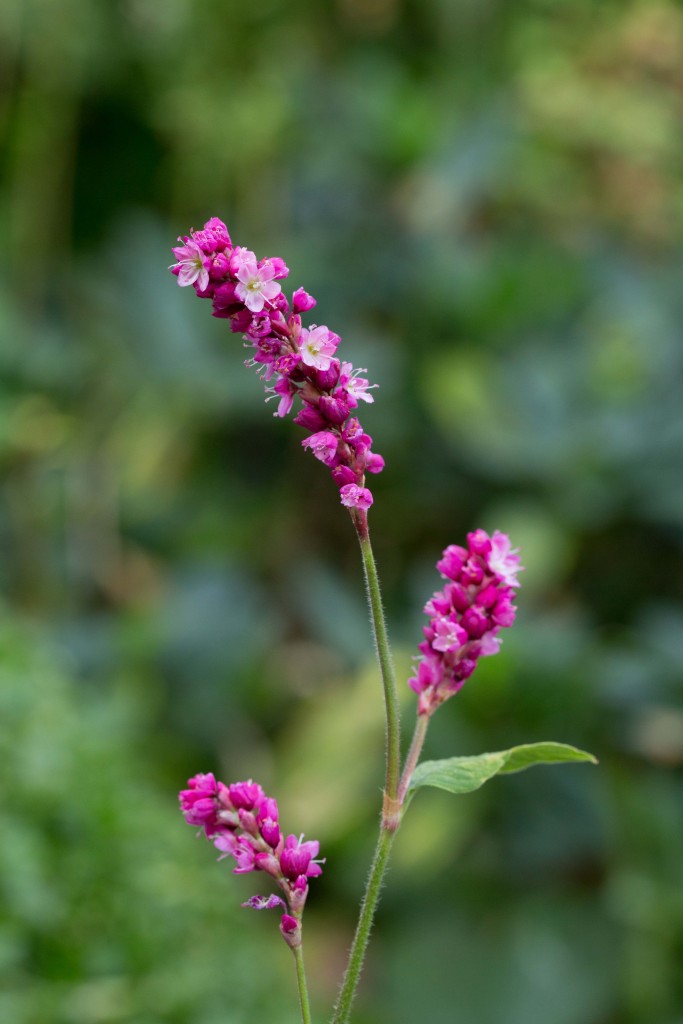 I'm a huge fan of the garden designer Piet Oudolf. His naturalistic planting schemes have so much interest with different textures, heights and flower shapes, all of which are important in a flower arrangement, too. Persicaria orientalis, with its tall wiry stems that droop like fishing rods and bottle brush-like flowers, is similar to the perennial persicarias that Oudolf uses in his designs. This one though is an annual, so perfect for the cutting patch. Slugs are partial to it, so make sure you protect the young plants.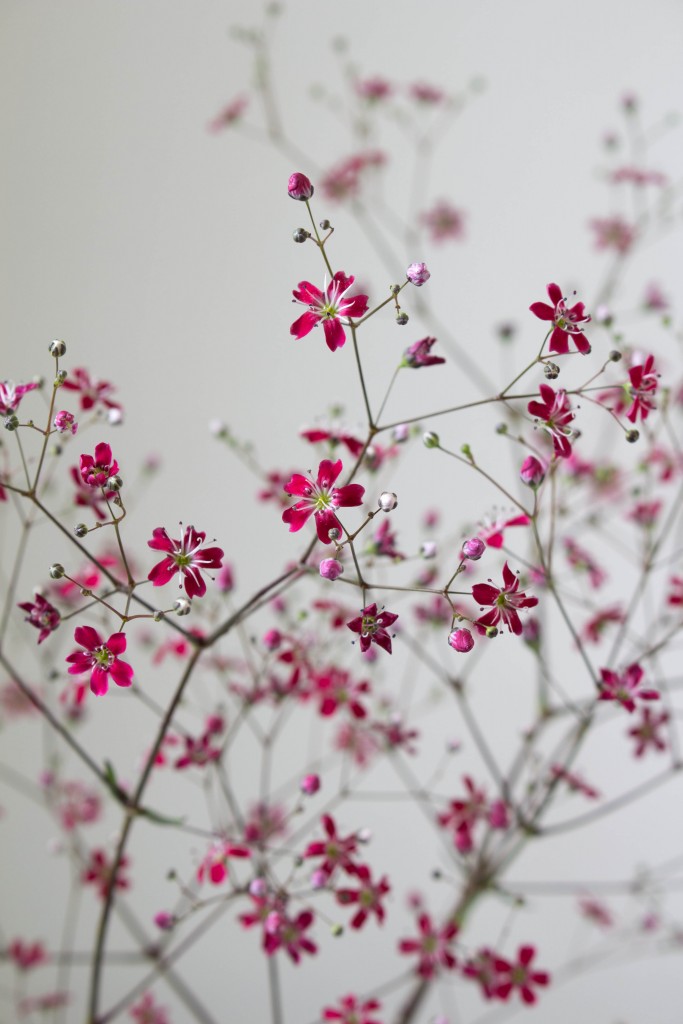 Gypsophila has something of a bad reputation, synonymous with seventies and eighties floristry. Steer clear of the double varieties and go for 'Covent Garden' with its elegant, white single blooms. But if that's still not enough to convince you, then Gypsophila kermesina might do the job. It has the same wiry network of stems, but fabulous striking pink flowers. It reminds me of Japanese paintings and it looks beautiful arranged on its own in a simple vase. It does have quite a potent fragrance that will be like marmite – you'll either love it or hate it – but it's worth a try for its delicate beauty.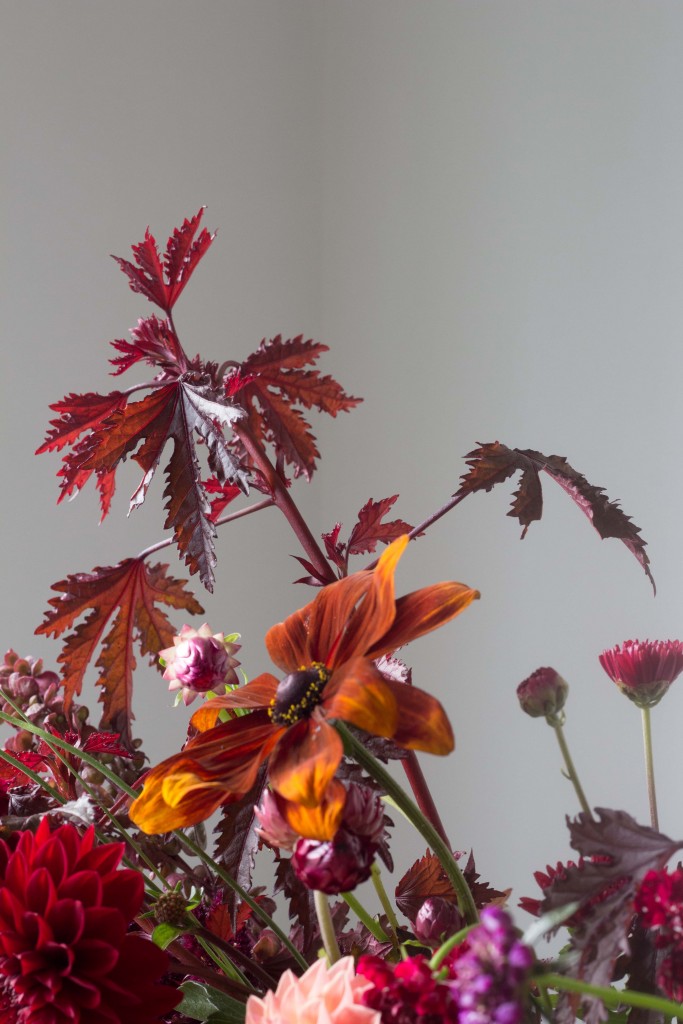 Getting hold of enough foliage can be tricky if you're a home grower. Hibiscus 'Mahogany Splendor' is a tender perennial. Sow early enough (in mid-February) and you'll be able to pick stems in a stunning reddish-brown colour with lovely acer-like leaves by July. The foliage looks incredible with late season perennials. You can also lift the plant in autumn, trim back the stems and store the root ball somewhere frost-free before replanting the following spring. The one downside I've found is that it takes a while to get going if the weather is cool. Last year it did well on my patch, but this summer it has only just started to produce lots of cutting material. But I think it's a plant worth persevering with, particularly if you can give it some extra protection in a sheltered, hot part of the garden or in a polytunnel.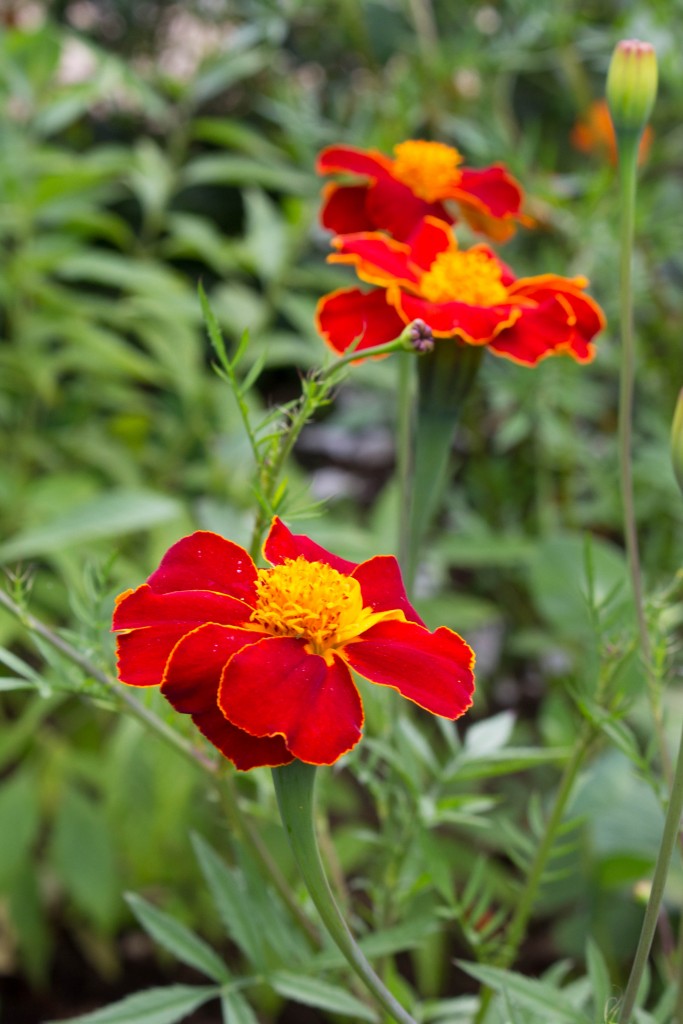 If you like your flower colours hot then you can't beat the marigold Tagetes patula 'Cinnabar'. Forget all your ideas about dumpy dwarf marigolds and bedding plants. This is a much classier variety with taller stems and simpler flowers with rust-coloured petals and orange centres. And they last ages in a vase.
So get out the notebook and work out what hasn't performed this year or where you can squeeze in a couple more plants and make way for some new kids on the block.
Louise Curley.