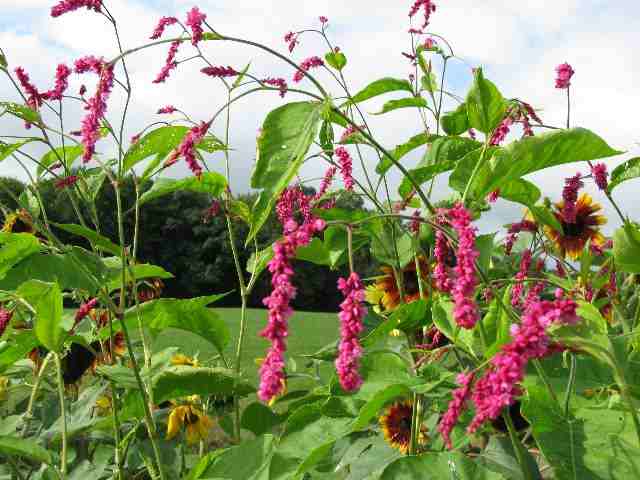 Persicaria orientalis was suggested as a new Higgledy shop addition by the author and journalist Louise Curley….I did what I was told…
I am yet to grow this fine annual myself but am assured that it is straight forward to grow and is as handsome as you like. Densely clustered pink flowers droop from towering stems…a statuesque creature indeed.
These will undoubtedly be useful flowers for those crafty florists looking to extend their upper story portfolio… #PretentiousTwaddle
I shall sow my first batch in the spring…probably in pots so I can keep an eye on them and see how they behave.
Being hardy Persicaria orientalis will self seed in places with relatively mild winters.
"We are one of the only, if not the only supplier of this seed in the UK" The shop at Great Dixter….. not anymore Dixtybaby! 😉
20 seeds in a packet
Height: 5 ft
Sow: Late August early September or Spring.
Hardy annual.
PS I can't find the photographer who took this image…please let me know if it's you.
Kind regards
Ben Higgledy