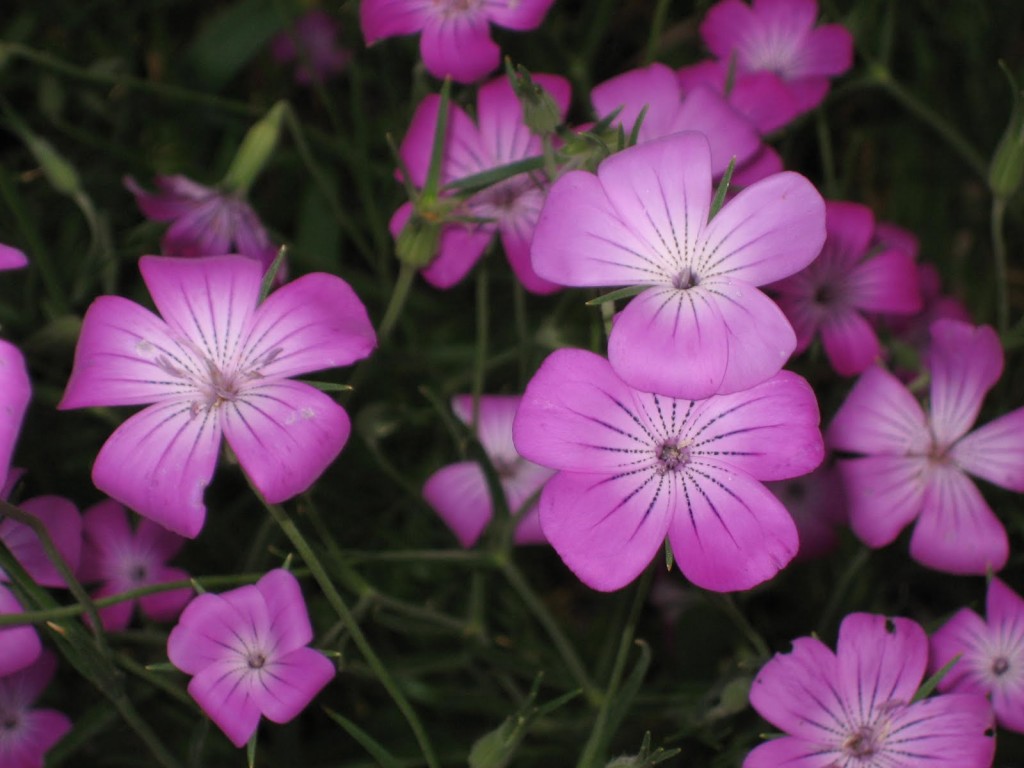 After a year out of the Higgledy Seed Shop, for no other reason that we thought last years seed harvest didn't look first-rate, she is back on the shelves and ready to rock for 2019.
Corncockle is an easy to grow annual flower that has a simple but nonetheless beautiful pink flower.
Sow the seeds from late March (under glass) or from mid-April directly into the soil.
Corncockles are toxic if eaten….er…..so don't eat them….and best wash your hands after handling them if you feel unsure.
This is what the good people of Plantlife say about Corncockle:
" 'Cuckole hath a longe small lefe, and wyl beare fyve or vi floures of purple colour, as brode as a grote' – Fitzherbert "The Boke of husbandrie" (1523)
A slender pink flower of European wheat fields, the Corncockle was regarded as very common in the 19th century.
Its seeds were harvested and re-sown for the following season, until it began to decrease rapidly, beginning most noticeably in 1952. The plant was seen as a pest by farmers for hundreds of years but is now rarely seen due to the improved seed cleaning techniques and herbicides of modern farming putting it at risk. These days it is only seen occasionally for instance when old pastureland is ploughed, or when it has been sown deliberately in wildflower gardens such as Earlham churchyard in Norwich."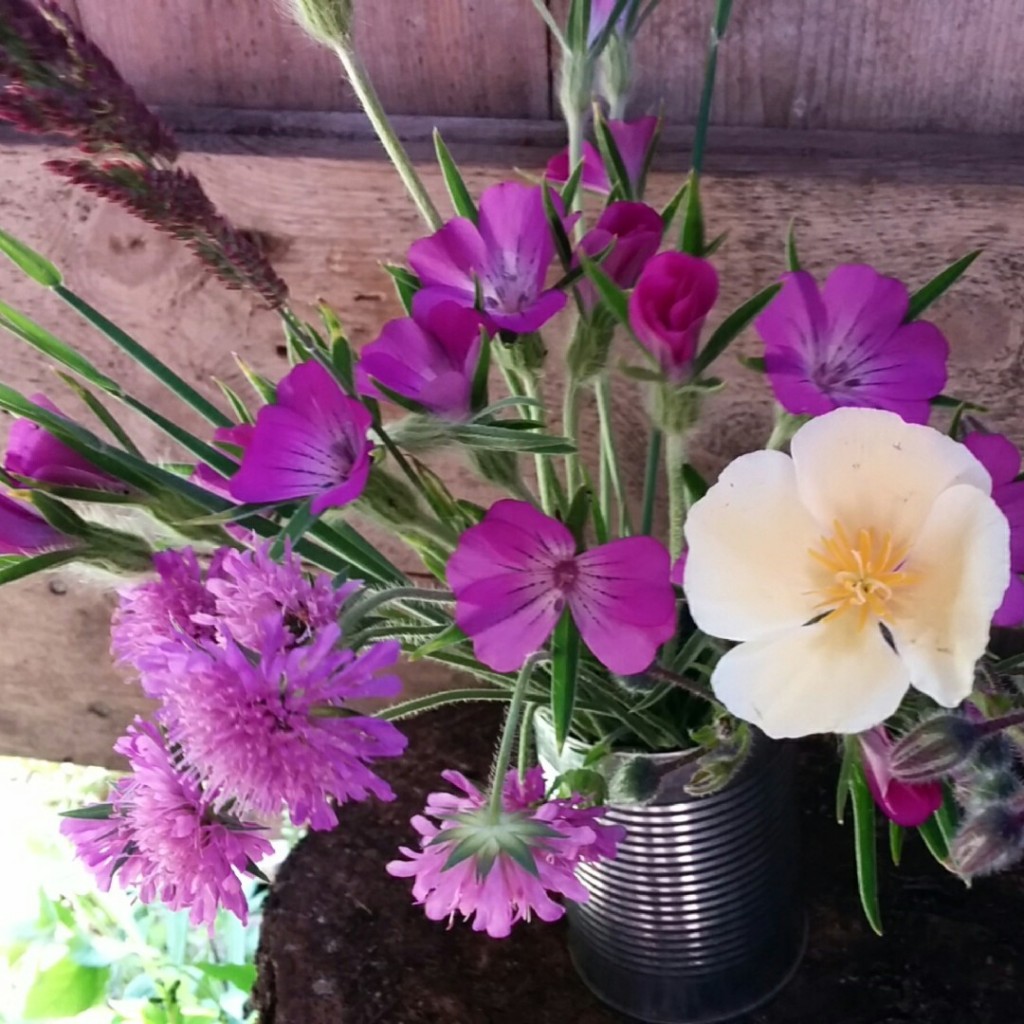 "Corncockle is known locally as Cat's Eyes and Kiss-me-quick. Other interesting common names are Cat's ears, Cockerel, Corn Pink, Crown of the field, Little and Pretty, Poppy and Robin Hood. The name Popple goes back to the Middle Ages. In Sussex it is known as Puck needles (Puck the goblin) referring to the long teeth of the calyx-tube that spreads out between the bright petals."
Corncockle can be sown in spring or early autumn. I sow most of mine in pots in early April (When I do the vast amount of my sowing.)
Naturally, yours truly can provide you with seeds….clickerty chip: Corncockle seeds.
If you have any questions then please ask away…you can find me onTwitter or Facebook  Should you wish you can join 'Club Higgledy' for newsletters and discount codes. (see the right-hand sidebar).
Kind regards
Higgers