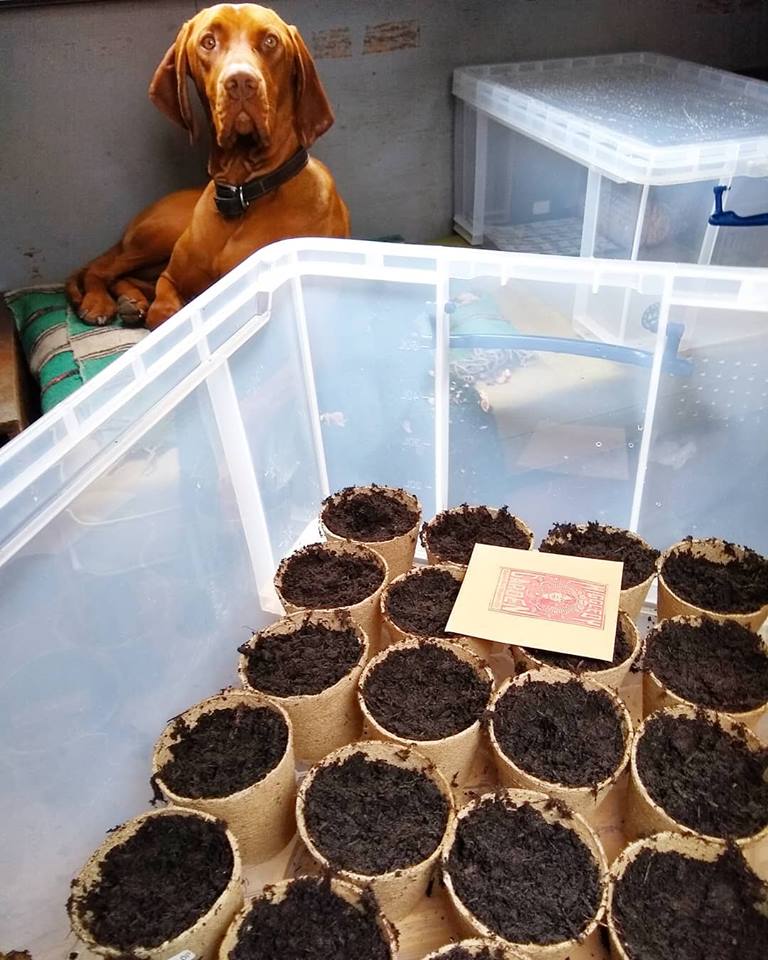 I am after several buckets of Sweet Peas to grow on the roof of my narrowboat this season. I've sown into cardboard pots. Today is the 7th March but I could have easily sown Sweet Peas from the Autumn onwards and I even sow a few in May for later flowers.
I don't use anything fancy like 'root trainers' (Just another piece of flimsy plastic in my opinion). I simply sow the seeds one to a pot about 2cm deep in good quality compost. The reason I only sow one seed is that I would usually expect a 75% germination rate, the pots with no germination will be resown in a couple of weeks and the resulting plants will be just that bit later to flower…and will flower a little longer of course.
Flash was keeping an eye on things. By placing the cardboard bots into these storage containers (with lids)…it not only keeps the seedlings toasty but keeps Flash from digging them up.
Once they start poking through I will put the box on the deck of the boat to get heaps of light but until then they will live with us in the cabin.
#BoatyMcBoatGarden is finally underway!
Kind regards
Benjamin & Flash
PS Feel free to buy plenty of flower seeds from the Higgledy Seed shop! ;)