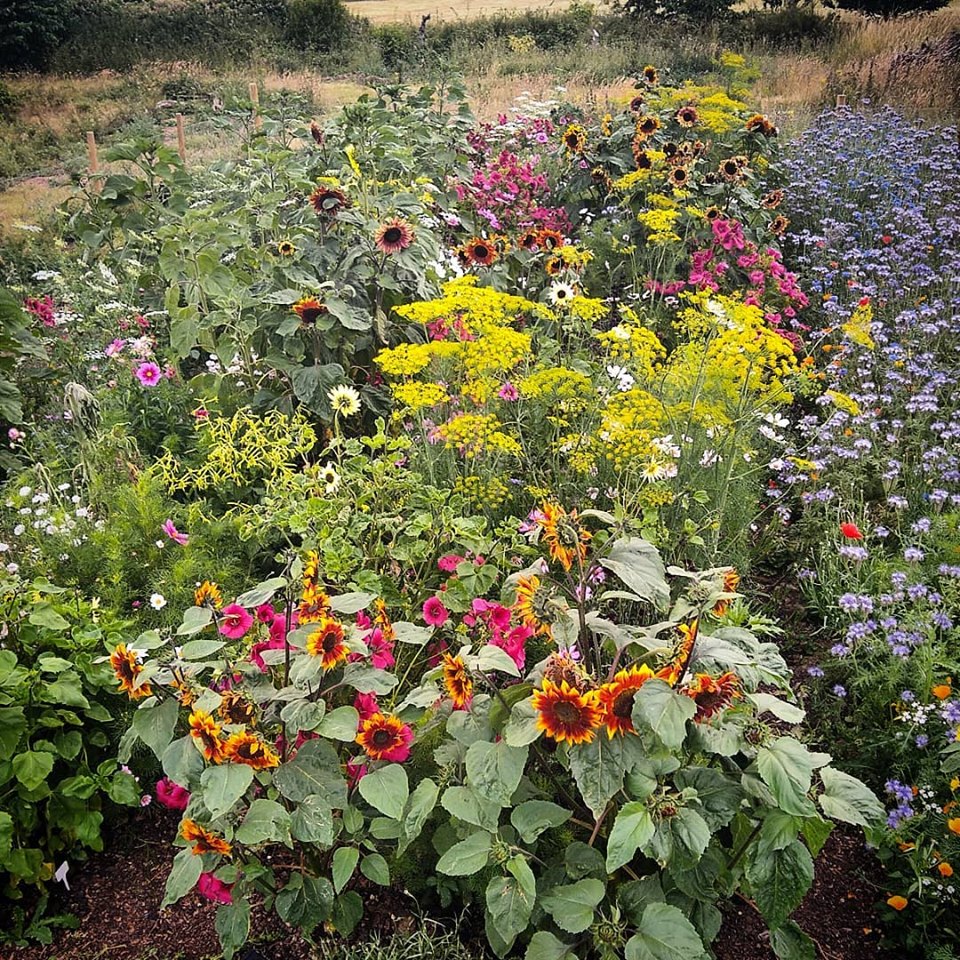 Those of you who follow our exploits on the HG Facebook page will know we had massive issues this season with a couple of batches of bad compost. It seems the issue was probably that the material in the compost hadn't composted enough and was leaching nitrogen. I'm not going to name and shame the brands of peat-free compost I used but I will wait with interest to see this year's Which? Compost Report.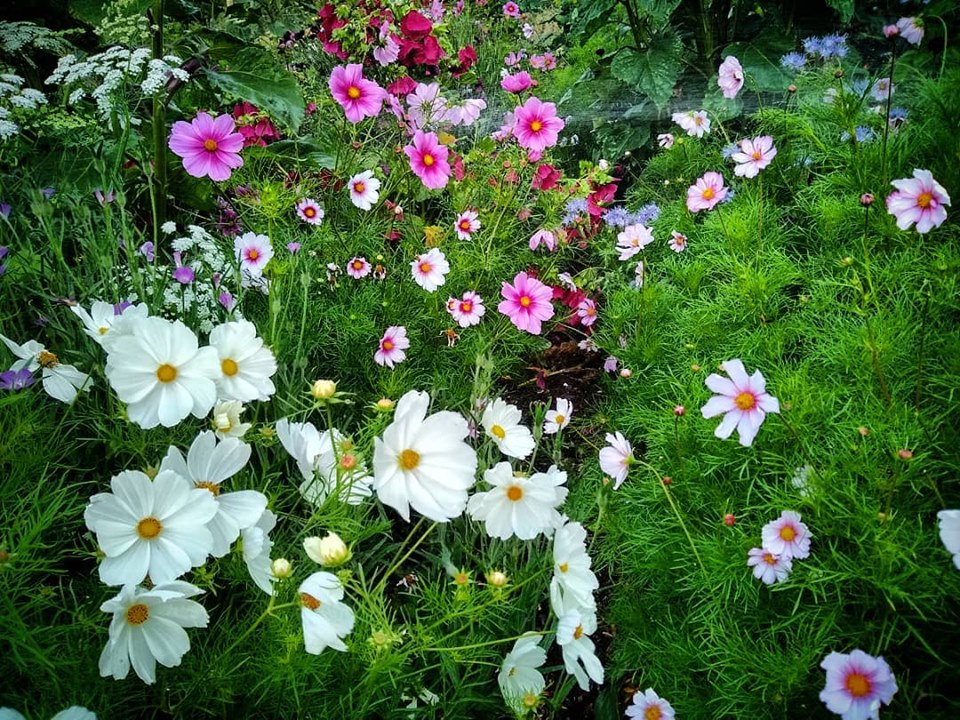 With a few exceptions, namely cornflowers, we lost just about everything we sowed in April. Seedlings would, at best, get a few inches high and then refused to grow anymore, even when planted outside and fed with a seaweed fertiliser.
Ordinarily, although it would have been a major pain in the elbow, it wouldn't be the end of the world as it would simply mean starting again with a more reliable growing medium. (In fact, this is what we did at a separate project at The Bridge Nursery in Napton….there we lost 500 seedlings…we resowed the whole lot on June 6…and they are trotting along very well. We used Melcourt Sylvamix for this and it has given the seeds a wonderful start) But this was not going to be possible to do for the wedding as they wouldn't have time to reach maturity and flower….however…help was at hand!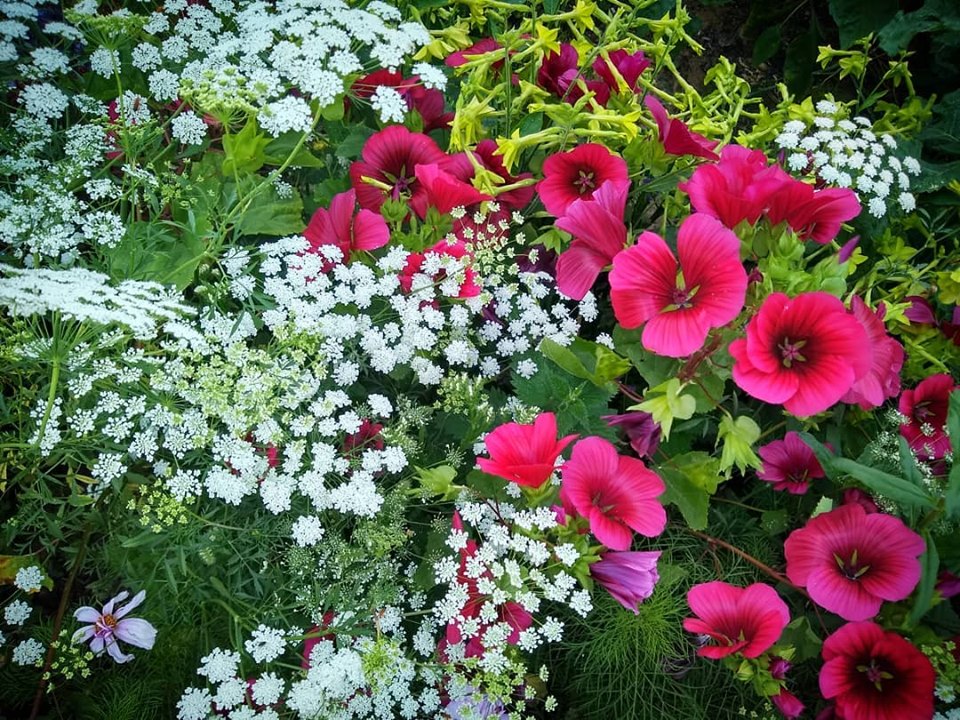 Sarah, who owns the land where we are growing the flowers for the wedding, is an old hand at Higgledy flowers and has her own patch. She was happy to let me use her seedlings which had been started in John Innis Seed Sowing Compost. These were sown a little later than my own but were bounding along in her polytunnel.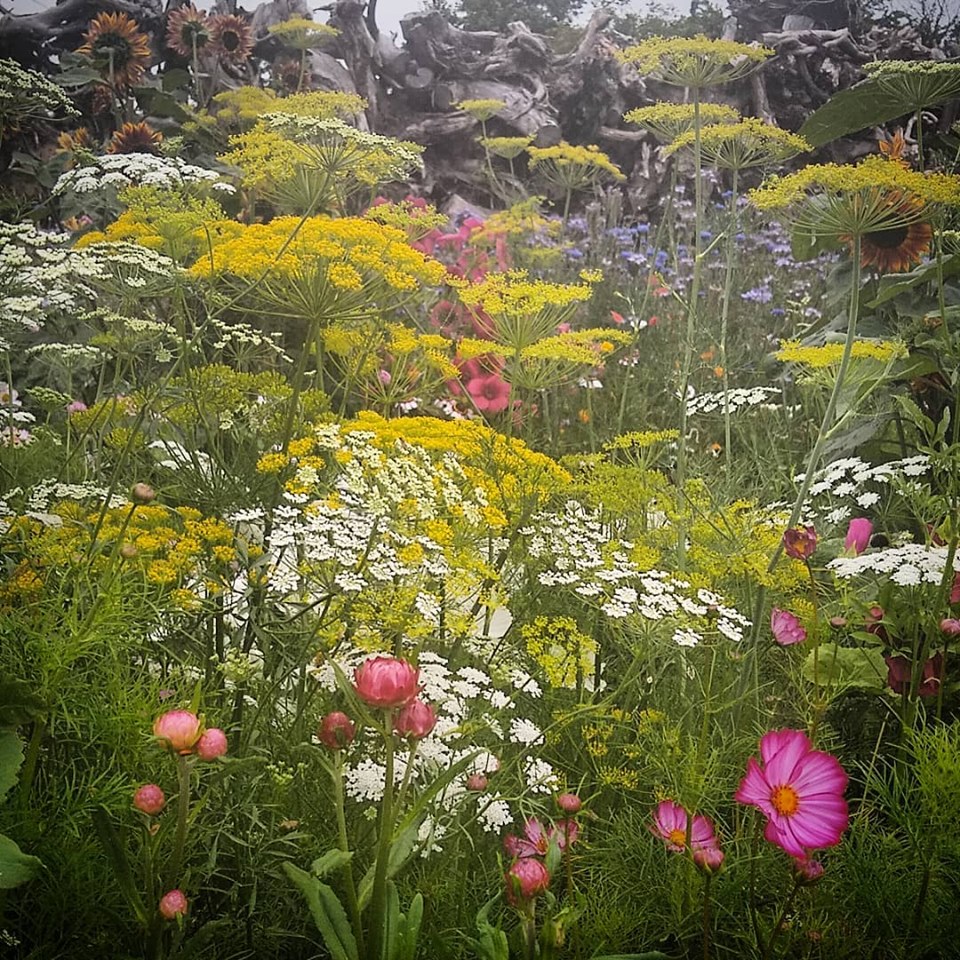 The major issue now was that Sarah's choices were not as extensive as my own. I had sown up trays of Larkspur, Calendula, Scabiosa Crown…Back In Black…and Ping Pong, Ammi visnaga, Nigella, Aster, Borage, Tithonia, Cerinthe, Cleome, Craspedia, Candytuft, Gypsophila, Godetia and Nicotiana 'White Trumpets' & the lovely 'Sensation'. I lost a tray of each of all of these….forty per tray….over 500 seedlings…all gone to meet their maker. By far and away the biggest single horticultural failure I have ever endured….and it was for my mate's wedding!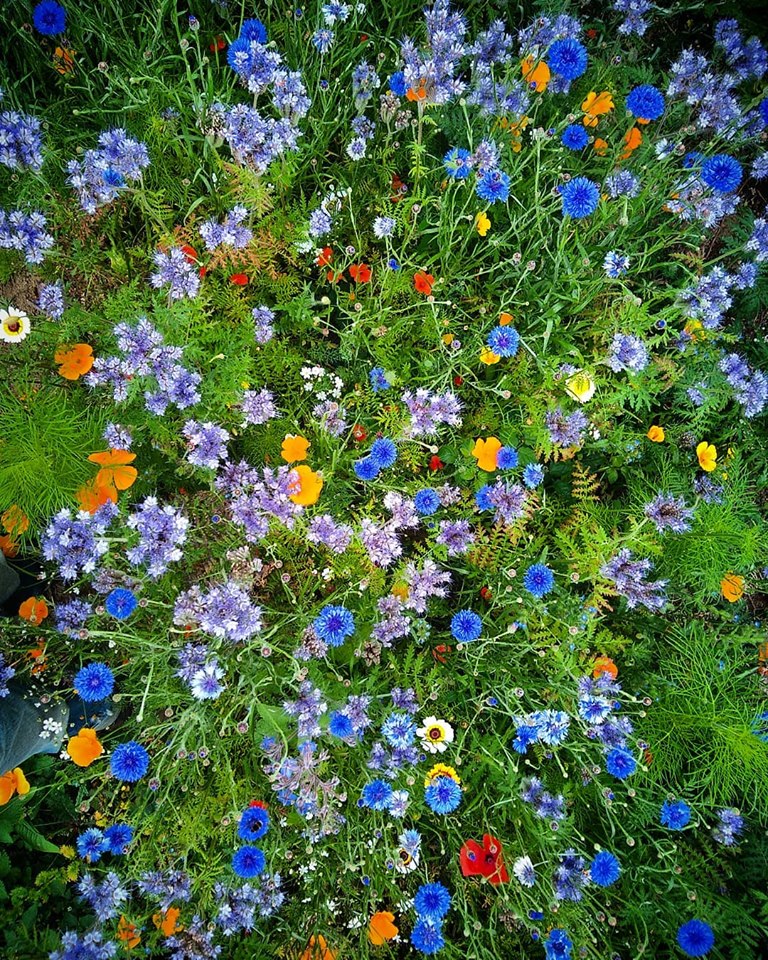 However, Sarah had made some great choices, all of which I would have included. It just means we will have less variety. This was concerning me but now I have visited the patch when it is in full flowering action I can see how 'less is more' in this case.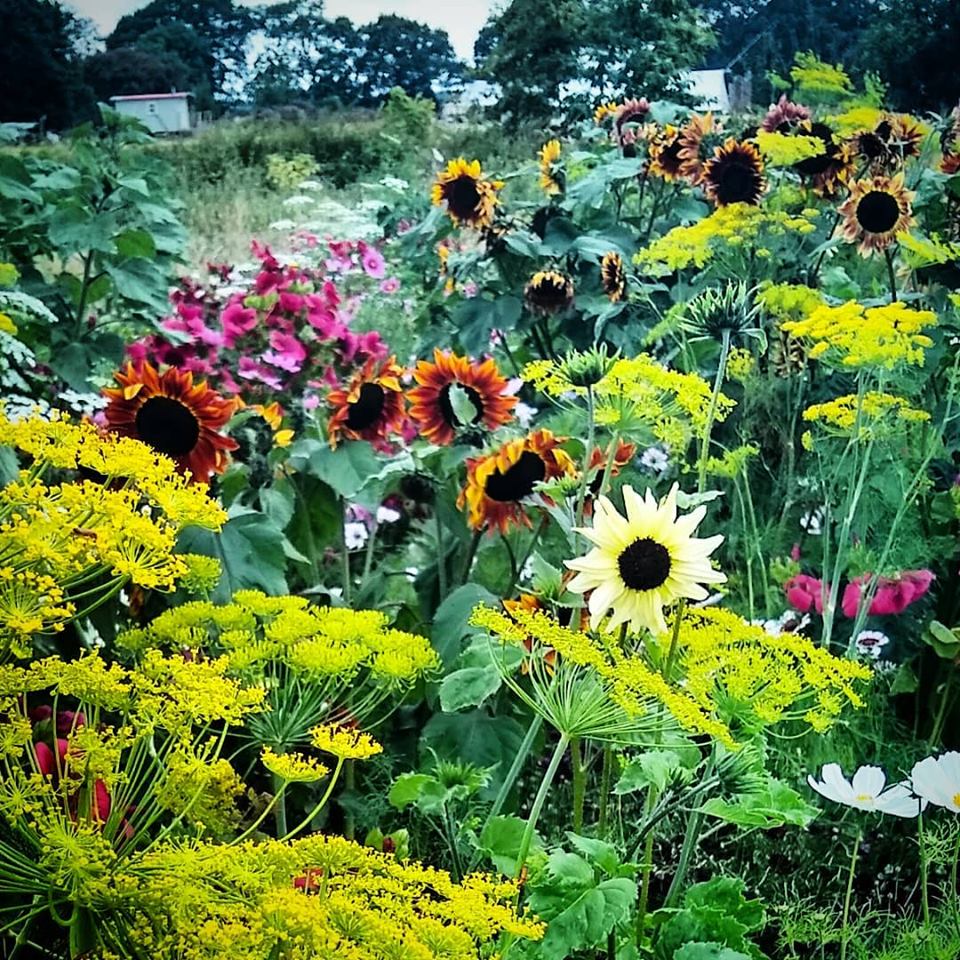 Instead of filling four beds of ten meters by one meter, we have filled two and a half. One bed was direct sown with a bee-friendly seed mix and is rocking out for the free world.
What we do have is heaps of Cosmos, Cornflowers, Malope, Sunflowers, Nicotiana 'Lime Green', Dill 'Mammoth', Ammi, Phacelia (This will probably have gone over by the day of the wedding)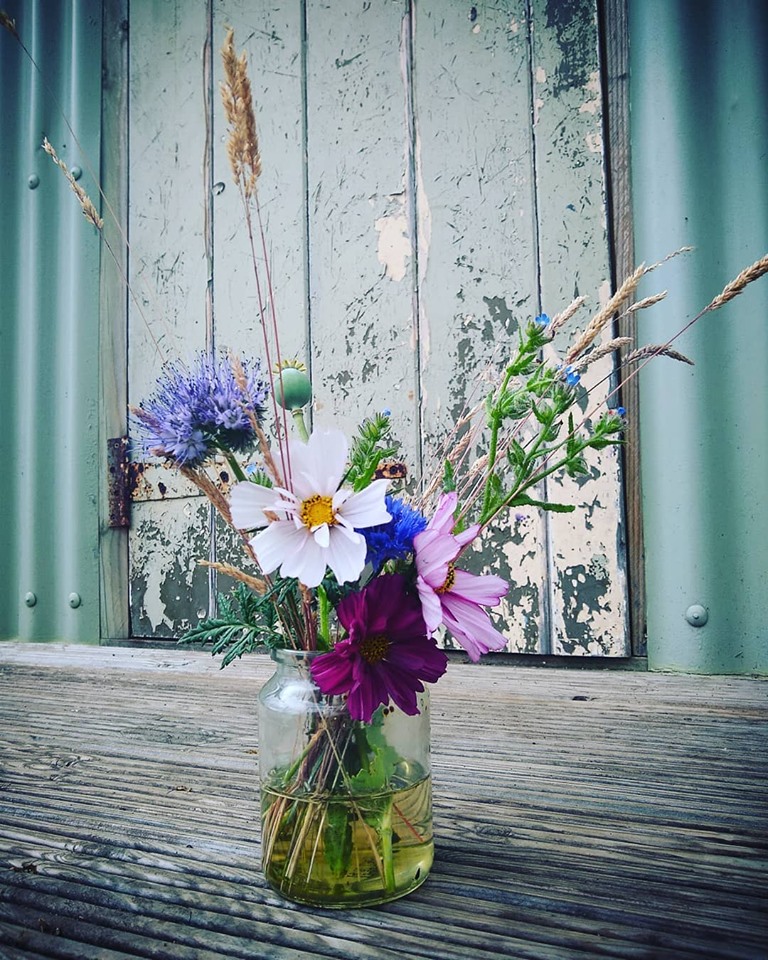 If you have any questions then please ask away…you can find me on Twitter or Facebook  Should you wish you can join 'Club Higgledy' for newsletters and discount codes. (see the right-hand sidebar).
Kind regards
Higgers & Flash