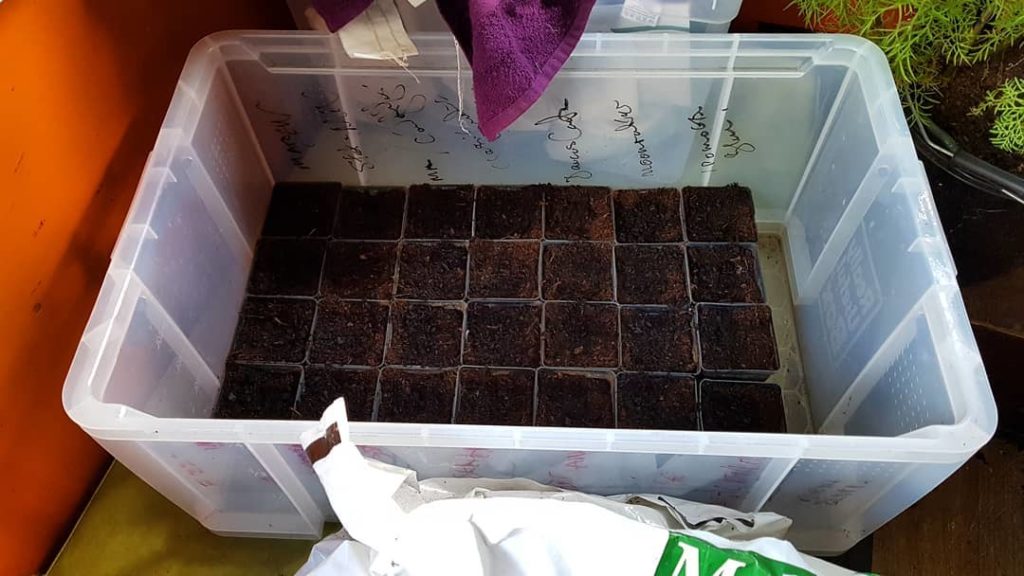 Ahoy there!
This is a brief overview of how I've sown some Hardy annuals today on the boat. For a more in-depth guide to different methods, clickerty click over to 'Autumn guide to sowing hardy annuals'.
Casper is a wonderful narrowboat but he is sorely lacking in a nice patch of land….so direct sowing is out of the question this year…instead I am using my trusty storage box greenhouse plan. These storage boxes are 64 litres and are made by The Really Useful box company…they are super strong….mine have lasted five or six years and show no signs of deterioration (I don't leave them outside in the summer when they are not working as greenhouses…the UV light is the thing that would cause them to go brittle and crack). I will leave the boxes in the boat until I see the first signs of germination and then I'll put the boxes on the roof.
They will be planted out in a mild week in late March or April…and should be in flower by early June…or even May if we have a warm spring.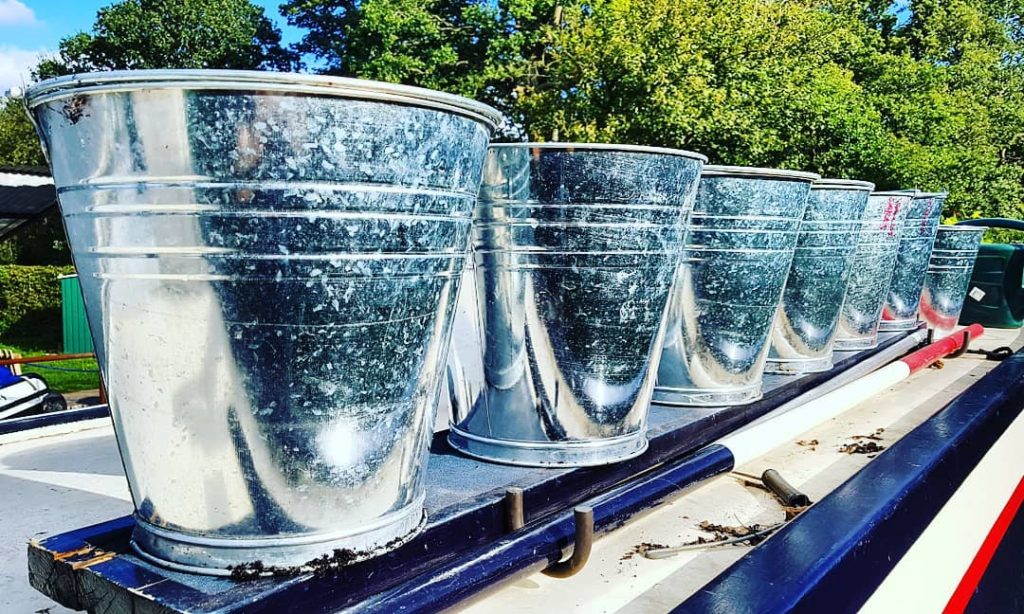 I've also sown some into galvanised buckets that will stay on the roof….these may take a little longer to germinate as the nights are getting cool…but I'm sure they will be fine.
I've sown just a few hardy annuals and also sown a few Sweet William and Hesperis….it is very late to sow Sweet William but that's just the kinda rock and roll maverick I am.
Hardy annuals sown are Calendula, Larkspur, Ammi majus, Cornflowers, Nigella, Salvia, Dill and Corncockle.
I will keep you posted on how they're doing.
Kind regards
Ben and Flash
PS. In other news, our June sown annuals are nearly all in flower! Yeah baby! ;)