Ahoy flower fans!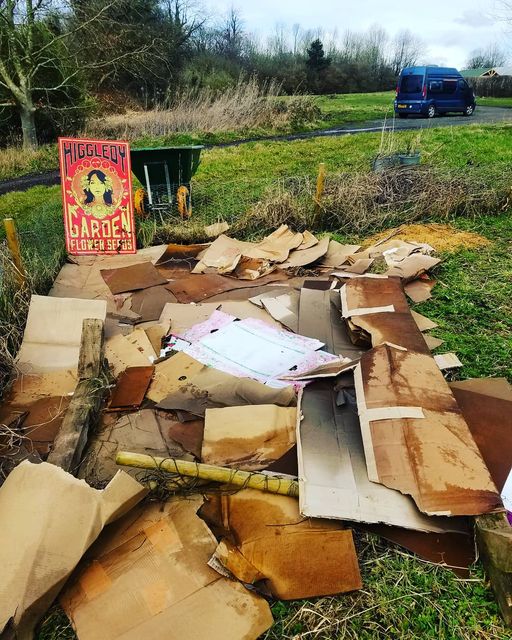 I shall be running part of my plot as a 'no dig' patch this season. The following is not a tutorial….for great advice and tops of 'no dig', then I recommend you zip over to see Charles Dowding, who is the master of the sport. I had a quick chat online to Chazza, and he suggested that as I was trying to eradicate Couch Grass, I would need a good 15cm/6 inches of compost. This is a massive amount over the area I want to 'no dig', and as I'm buying the compost in, it will be prohibitively expensive.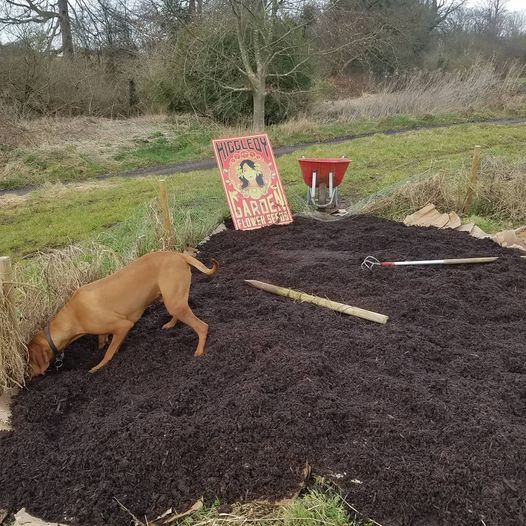 I have a good supplier of bark fines (a sort of cross between compost and mulch)…this comes in much cheaper for me.
The 'no dig' system is pretty straight forward. You simply put a couple of layers of cardboard on top of your uncultivated ground and then put compost into of that. Then you plant or sow into that compost. Over the year the weeds under the compost will perish and your life will be wonderful.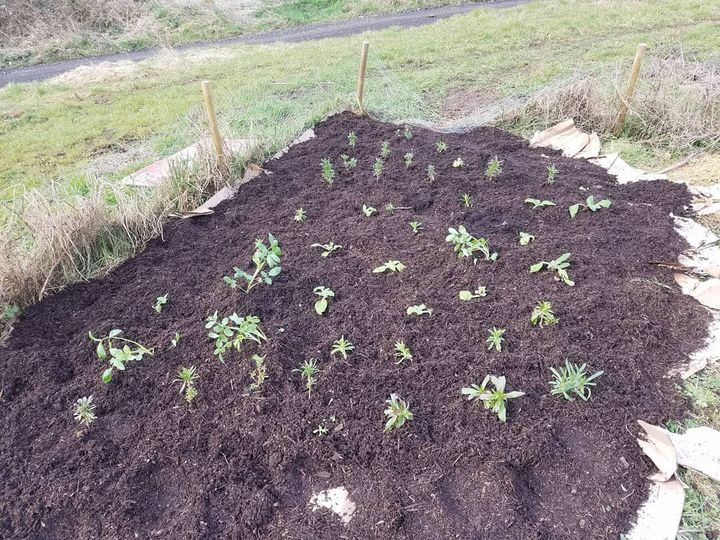 I have used this system before but not in Couch Grass, which is a persistent beastie.
Planting into the bark fines will not give the best results this season…but next season the soil will be biblically wonderful with bells on. When I plant my annuals in it during May, I will add a spade full of peat free compost around the seedlings to give them a fighting chance.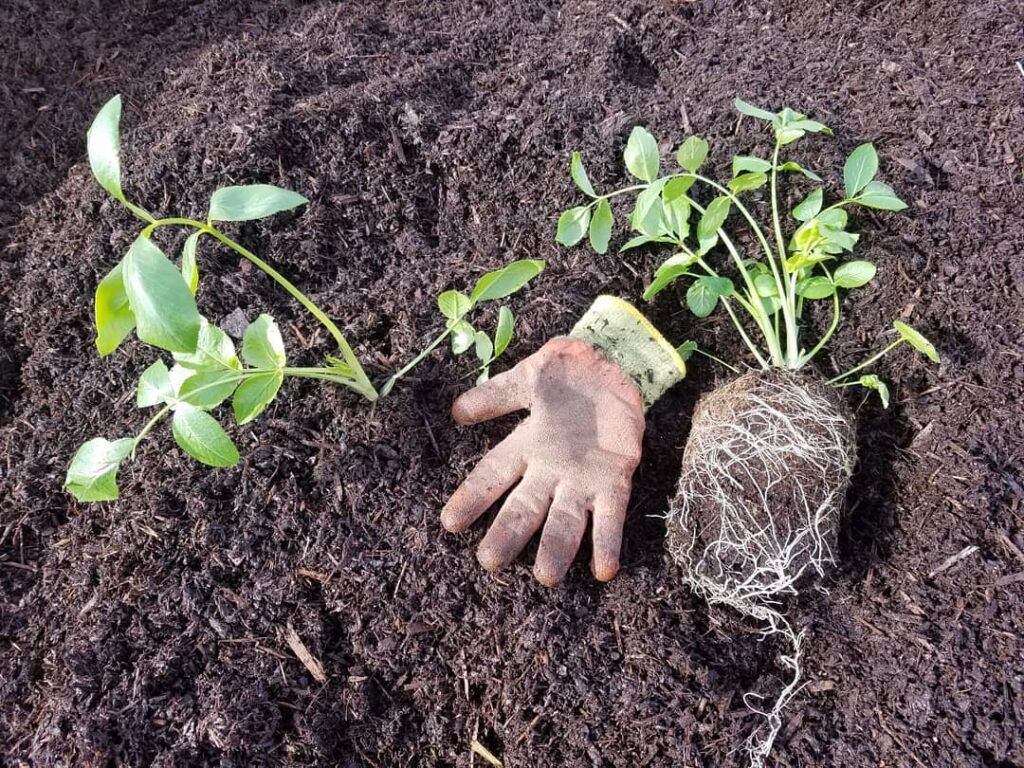 This is all very experimental for me. I am only using this system on about a quarter of the space I shall be using for growing this year. I will keep you updated on the results.
I hope you are getting fired up for the season ahead. Flash and I are very much looking forward to it. Expect lots of blogs and even some films, if we can learn how to press the right buttons!
Please come and visit our online flower seed shop. :)
Kindest regards
Higgers and Flash
If you have any questions then please ask away…you can find me on TwitterorFacebook.Should you wish you can join 'Club Higgledy' (see the right hand side bar). This is a six times a year email with links to my discounted bundles….these are offered to subscribers first as they are usually limited in number.
In other news….
We got soaked while out walking. Flash will sit by the stove, whimpering until I towel him dry…after which he will continue with a different style whimper in order that I get the Digestives out of the drawer…..after this, I may be allowed to start work while he has a nap…