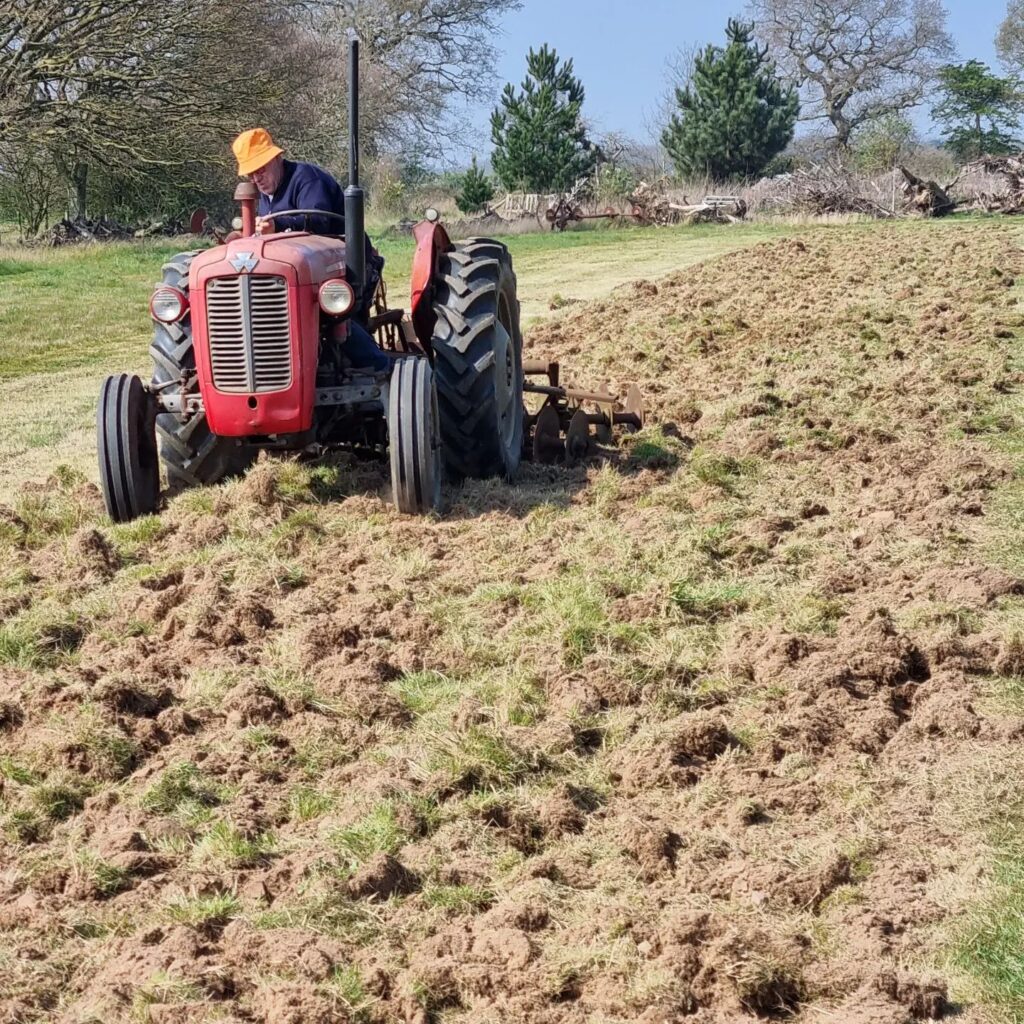 We were busy boys and girls in Suffolk this weekend. On Saturday we sowed up about 500 square meters of a field. This field is delightfully handsome but comes with a range of challenges. First of all, it is just a couple of miles from the coast and the soil is very sandy. In Fact, the soil is more sand than soil which means it does not like to retain moisture. Secondly, the field has rabbits and deer. Thirdly this corner of Suffolk gets very little rain.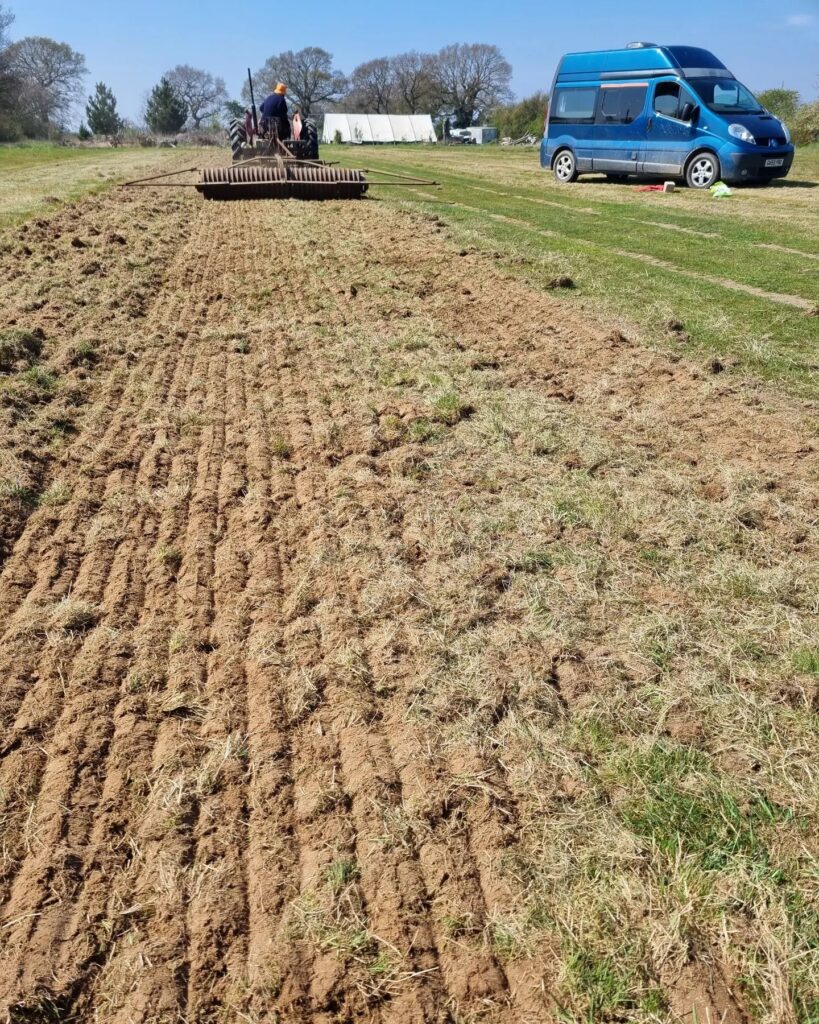 We used the old Fergie tractor to scrape the grass off as best we could and then chop it up. The patch is far too big for us to remove all the turf and it would leave us the problem of where to put it. A plough would have been useful to turn over the soil and bury the grass but we haven't got a plough….so that's that. We did the best we could and then sowed 1.5kg of mixed seed into the patch and went back over it with the roller one more time. Now the field is in the hands of the gods.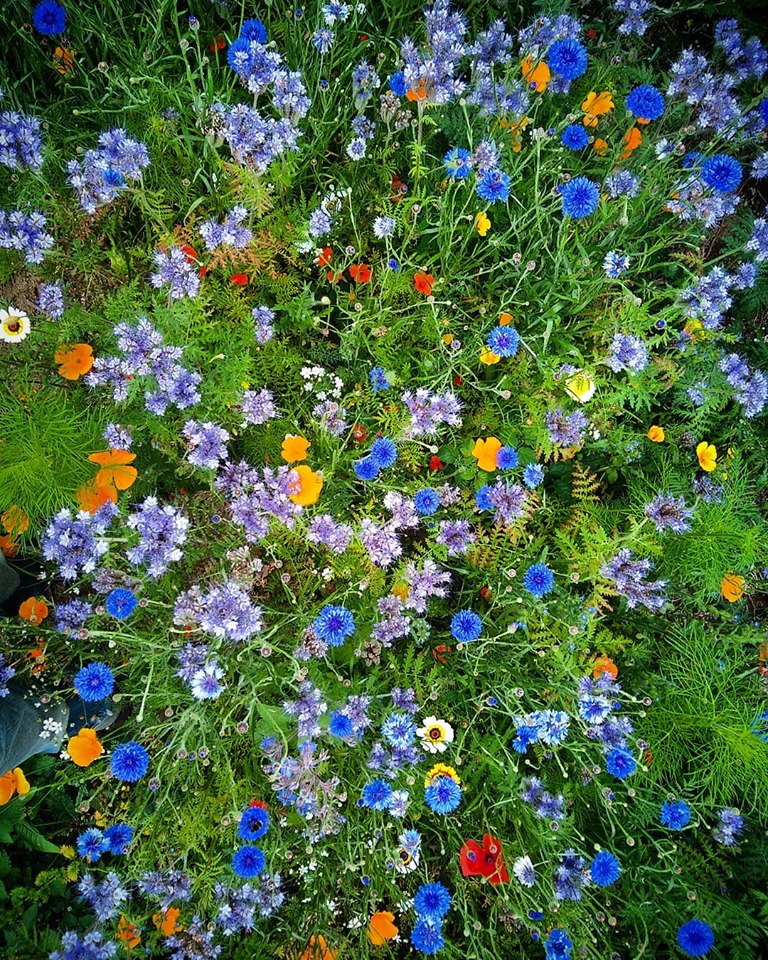 I will go back and check up on it in about six weeks. If it looks promising we will sow up another 500 square meters with a late May sowing.
The mix I used was the Higgledy Garden bee friendly seed mix. 
The bee mix is available in 60g and 4g. I use 2 or 3 grams per square meter.
April and May are the best time to sow these seeds but late summer sowings can give great results in early spring too.
Kind regards
Ben
PS Flash loves running around this field…lots of nice niffs….he always crashes out in the Blunder Bus really early. :)