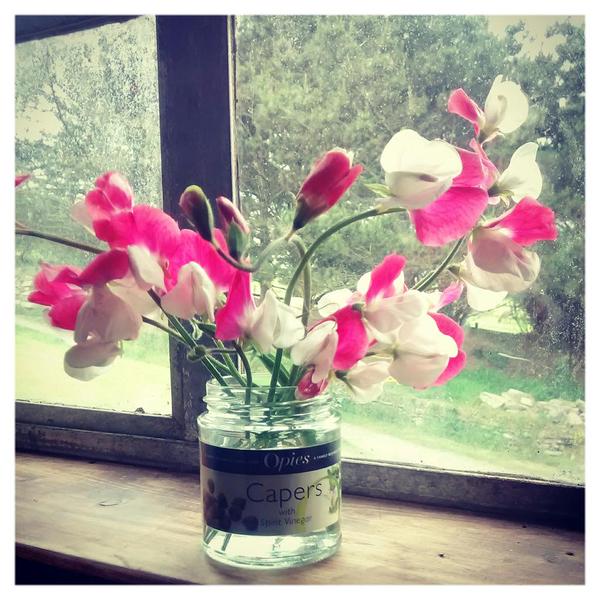 Sowing sweet peas in autumn.
In the Higgledy Garden we like to make two sowings of sweet peas…one in the autumn and a second sowing in the early spring, usually March. We always sow our sweet peas into pots as when we sow outside it seems the pesky mice always scoff the seeds before they have germinated and our flowery dreams are dashed.
We find that autumn sown sweet peas make stronger plants that are more robust when we plant them out in April the downside is a little more faff over the winter…but it really isn't much.
The Higgledy method is very straightforward. We use 5 inch round (and deep) pots. We sow five seeds into each pot at a depth of about 1 or 2 cm deep….I make a hole in the compost up to the first knuckle on my first finger. Cover over with your compost and water gently. Then the pots hang out in a coldframe or a greenhouse over the winter until they are ready to be planted out in April. (We'll talk about planting out when the time comes.) Check them occasionally to make sure they haven't dried out but only water them gently….don't leave them soggy. I use peat-free composts and so I give them a light feed of seaweed fertiliser every couple of months if I can remember, but the world won't spin off its axis if you don't get around to it.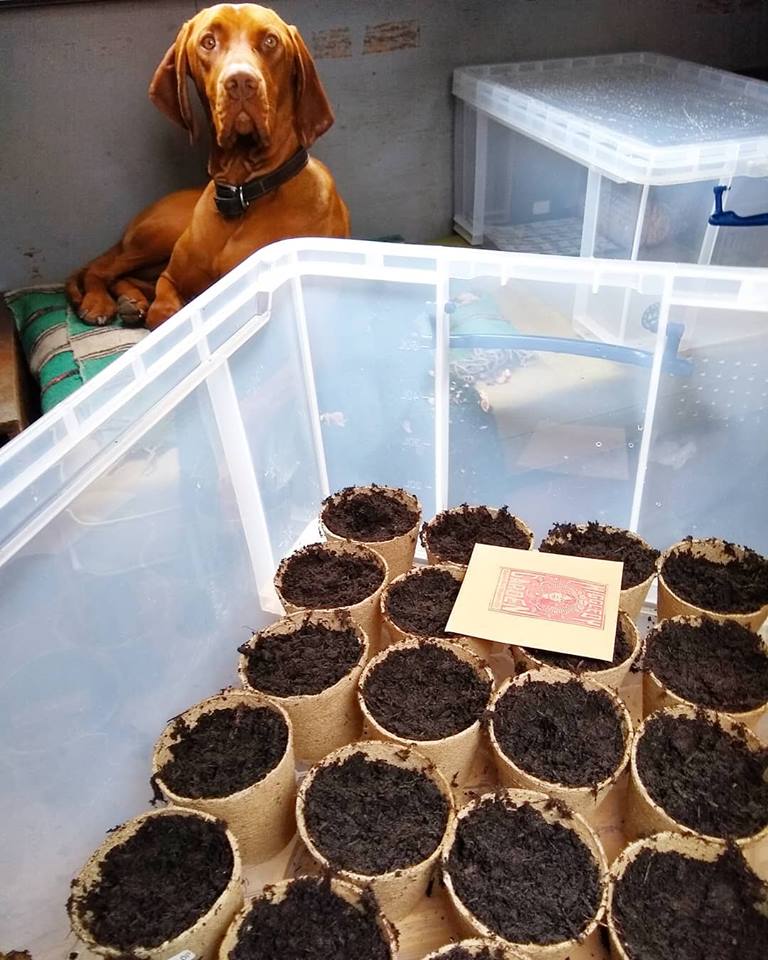 This year I am without a greenhouse or indeed a coldframe…so I'm going to attempt to overwinter my sweet peas in a transparent storage container on the roof of the boat….I will keep you posted! ;)
We have a dozen of the best sweet peas to grow in the UK in the Higgledy Shop. You will also find we have a bundle of nine varieties that have 20% discount and free shipping……..oh how I spoil you….
Happy sowing one and all!
Kind regards
Ben and Flash
If you have any questions then please ask away…you can find me on Twitter  orFacebook. Should you wish you can join 'Club Higgledy' (see the right hand side bar). This is a six times a year email with links to my discounted bundles….these are offered to subscribers first as they are usually limited in number.