Hello there!
Today I have tasked myself with sowing up the Higgledy Garden Sweet Pea Bundle 2023. Eight varieties that enjoy an autumn sowing. This is a brief post explaining how I went about it.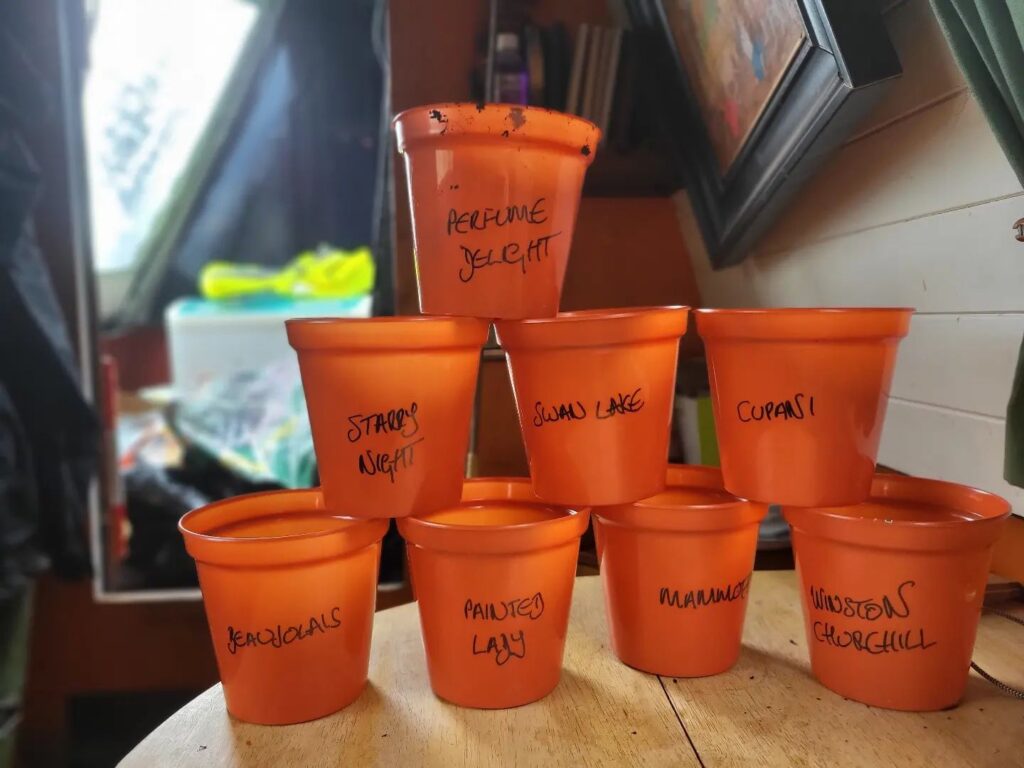 First, I finagled some pots from the boat next door who had some they weren't using. These are bigger than the pots I usually use but they will be fine…in fact they will probably be better. Thank you to narrowboat Tarka for these….I hope your Higgledy sweet peas do well for you. :)
Labeling the pots by writing on them is a great idea….*pats head*…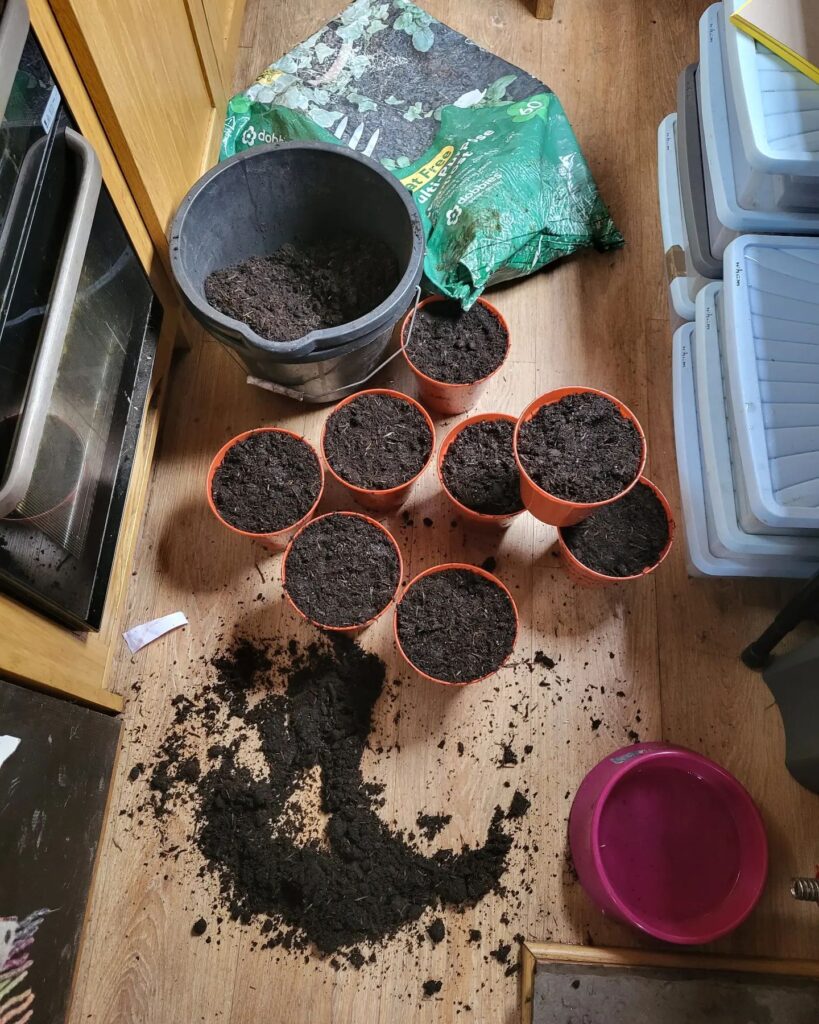 Phase two! I filled up these lovely pots with general-purpose compost to about one cm from the rim. This Dobbies compost has got some great reviews but my fav is Melcourt compost.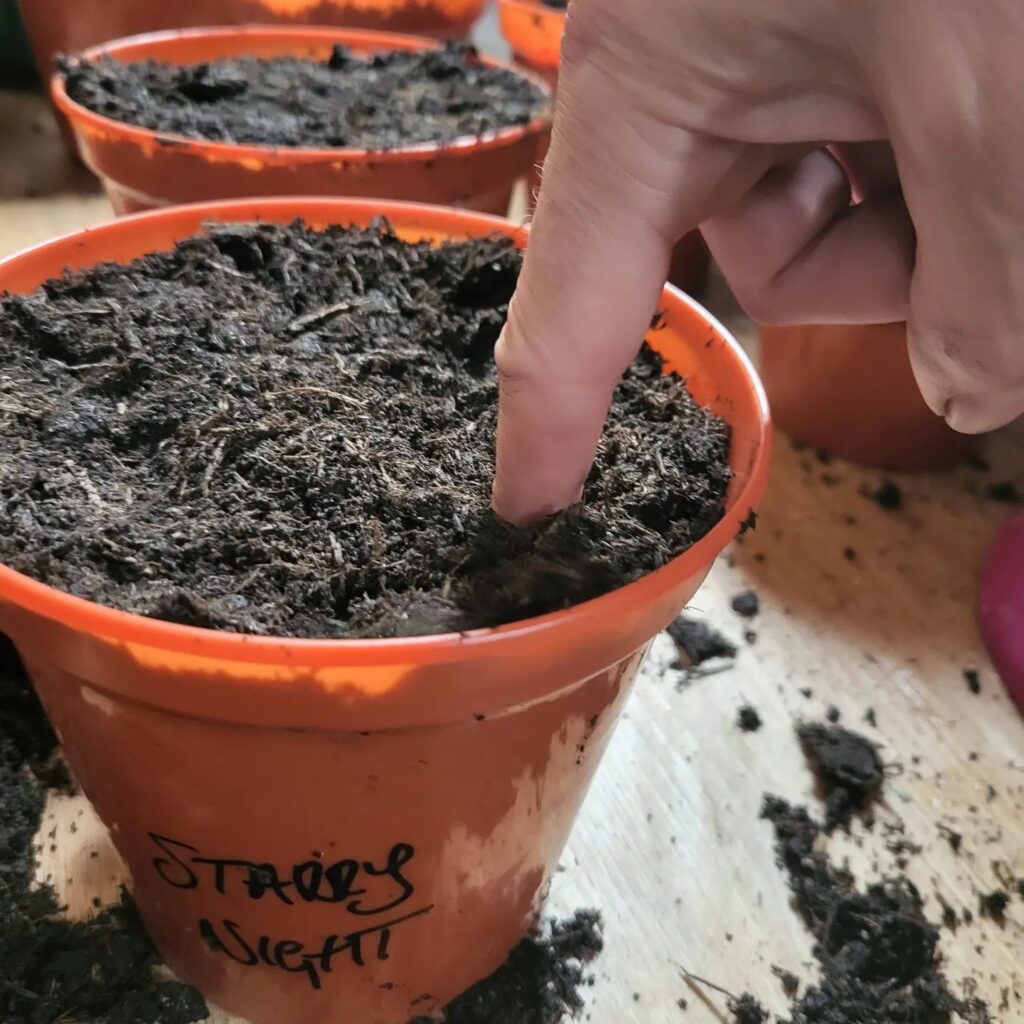 I sowed six sweet peas in each pot. Sow them 2 cm deep or as deep as your first knuckle, unless you are an orangutan in which case use a pencil. Water them gently…don't leave them soggy though….just damp.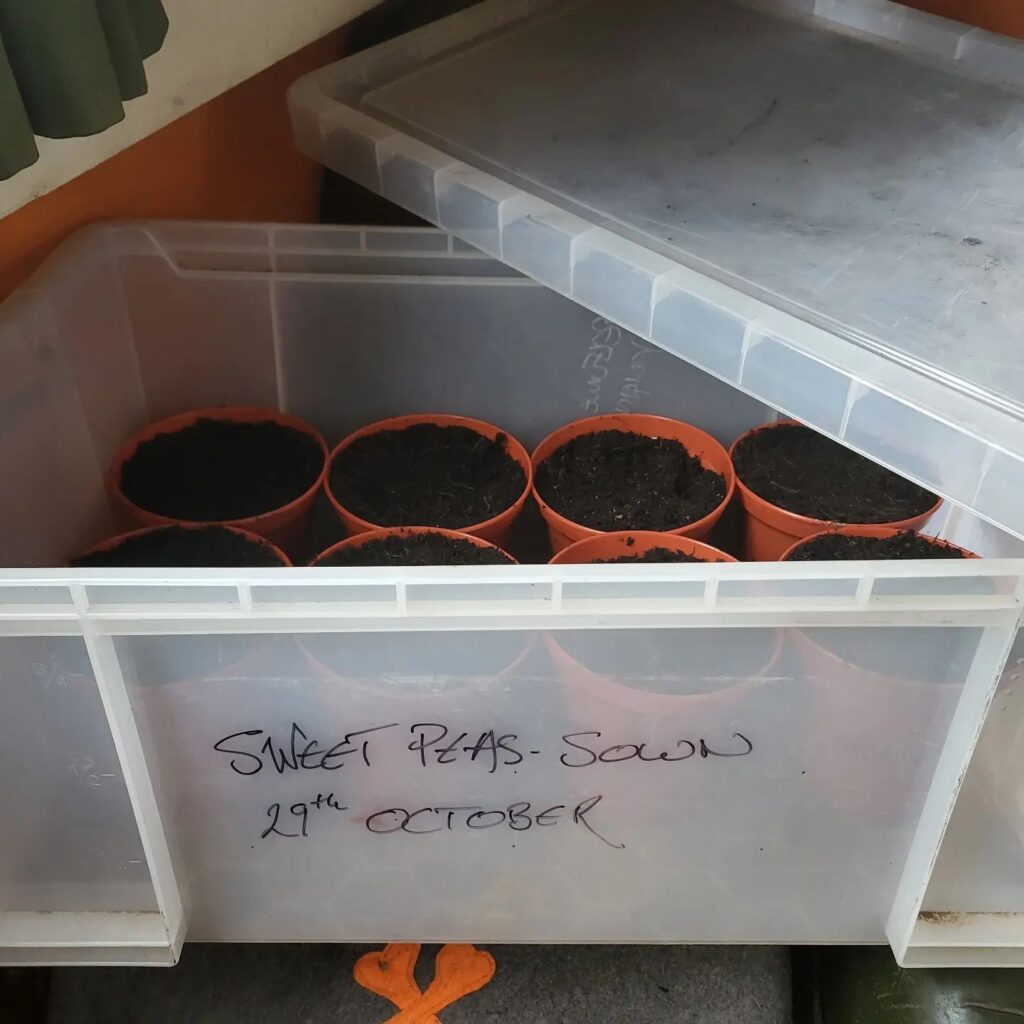 I haven't got a greenhouse on my boat, which will come as no surprise….instead I'll be using transparent-ish storage boxes. My method is to get the seeds germinating in the warmth of the boat. This will take a week or two. Then they need to go straight outside (in the box)….they want cold but not freezing. Autumn sowing is all about root growth. They will require very little watering in the winter, just check they are damp, don't waterlog them as this will make them cold and sulky. These boxes are 64 litre boxes made by The Really Useful Box Company'. If you invert one of the handles you can leave the lid ajar. Keeping the lid closed during germination keeps the mice out. Mice go potty for sweet pea seeds and can scoff your whole plantation in one session.
I will plant these cherubs out in a mild spell in March. I will waffle on about planting out when the time comes. ;)
We have 13 varieties of sweet peas for sale in our little seed shop. We believe they are the finest sweet peas you can grow in the UK. Please go and buy some! ;)
Kindest regards
Benjamin Higgledy and Mr Flash Fantastic
.If you have any questions then please ask away…you can find me on Twitter orFacebook. Should you wish you can join 'Club Higgledy' (see the right hand side bar). This is a 12 times a year email with links to my discounted bundles….these are offered to subscribers first as they are usually limited in number.