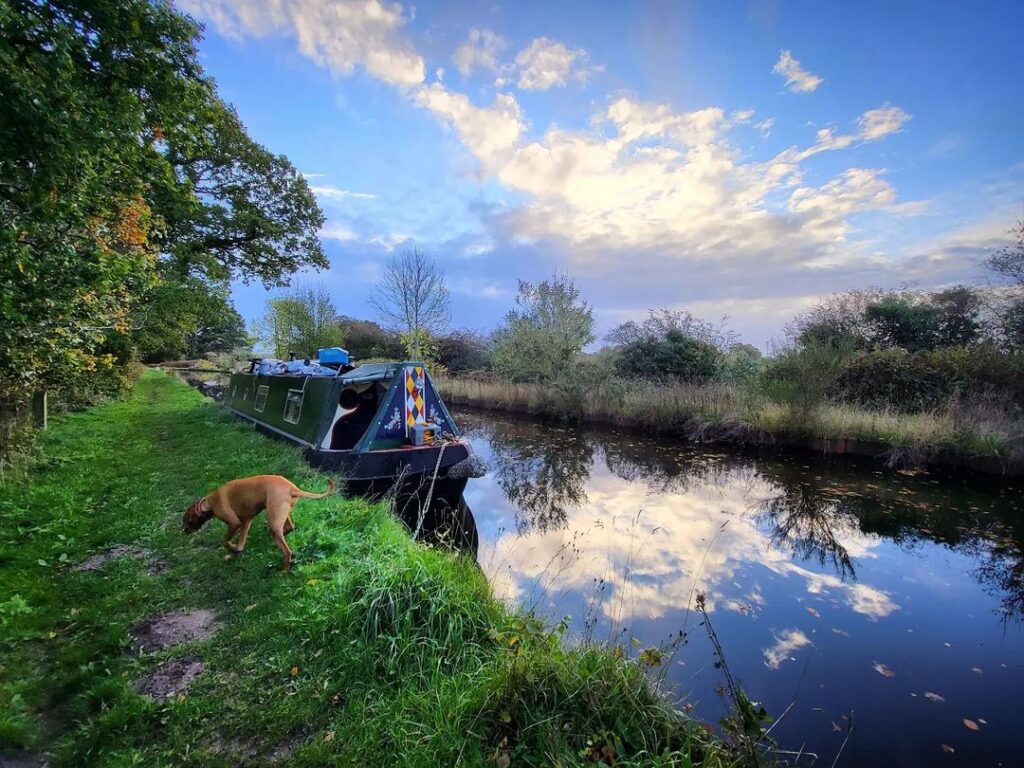 8pm: squall
a sudden violent gust of wind or localized storm, especially one bringing rain, snow, or sleet.
"low clouds and squalls of driving rain"
The word of the day is squall or squalls more to the point. Casper has been engulfed in hoards of the things. Apart from taking Flash out for a few brisk walks, we have been boat-bound. Working in front of the woodburner…drinking pints of Rooibos tea (Dr Davies won't let us drink Whiskey on a school day)…and pottering on with Higgledy work. Admin is my bane but I'm slowly getting better at facing up to it. The ever looming, chunky bit of office work I need to crack on with is my business plan, to be submitted to a land-owning cooperative with regards to HG leasing 3.5 acres from them on a lifetime lease. The politics are complicated but the deal will be that they arrange building permissions on the land for an agriculturally tied eco-home but for this to happen they need to, in turn, submit my business plan to the good people of the planning department. The planning dept need to be confident the business will be profitable and employ at least one local worker full time, and I would also need a good reason to have to live on the plot. Obtaining building permission on agricultural land is, quite rightly, very challenging.
We've had a couple of meetings and the land co-op and HG have decided to press ahead and see what happens. It will be a long and drawn out process and there are a gazillion and one hoops to jump through. If all three parties decide it is a good thing, then 'Higgtopia' will be created….possibly as early as next spring.
FAQ: What on earth is 'Higgtopia'?
Higgtopia is my eco-chic fantasy flower farm. I'd need one solid acre (Just over 4000 sq meters) of good quality growing land for flowers. I'd harvest seeds from this plot, aiming to produce 100% of the seed stock we sell. We would operate without chemicals and the land would be uncultivated (no dig) to aid carbon capture. This acre of flowers would be grown in a circular plot which would be  bordered by mixed native hedging.
Beyond this border of hedging would be two or more acres of coppiced woodland (for firewood, hazel sticks, ramial woodchips, leaf mulch, and good old fashioned bio-diversity). The coppice would be interspersed with ally ways of woodland edge flowers such as Foxgloves, Honesty and Hesperis. I'm sure we could find room for a forest garden, an orchard, a veg plot and a wildlife pond.
In among this gaggle of beauties we would have a tiny home of some sort and the whole of the field would be surrounded by more mixed hedgerows. The Hedgerows are, of course, great for wildlife but will also act as windbreaks and will offer us privacy for when we're harvesting flowers in our Speedos.
Boaty trivia: The electricity we use onboard Casper is harvested through two solar panels on the roof. There's not much space up there and our array is only 415w but it produces nearly all of our power needs. It is only on the days in mid-winter of heavy low, dark cloud that we need to find alternatives. We try desperately hard not to run the boat engine in order to give power to our batteries, this is fine if we're cruising but if we're moored up, it's a 'no no'. In summer we make enough electricity we could sell the stuff to the French but in winter we have to make sacrifices. Today we are 42 days away from the winter solstice (shortest daylight hours). We have just started to struggle to make enough power for all our needs…so something has to be turned off….and that is going to be the fridge! Fridges are notoriously juicy with power. In late winter not having a fridge is no hardship because I can use a Tupaware box out on the deck but at this time of year is it still very mild. So for a while we will have to change our shopping habits, less dairy, meat and fish…more fruit, veg and Digestives. 42 days after the winter solstice brings us to the beginning of February when we will celebrate the fridge rejoining the crew.
Please, please, please…if you can afford it, can you bung a bit of cash into our Just Giving page.
Thank you. :)