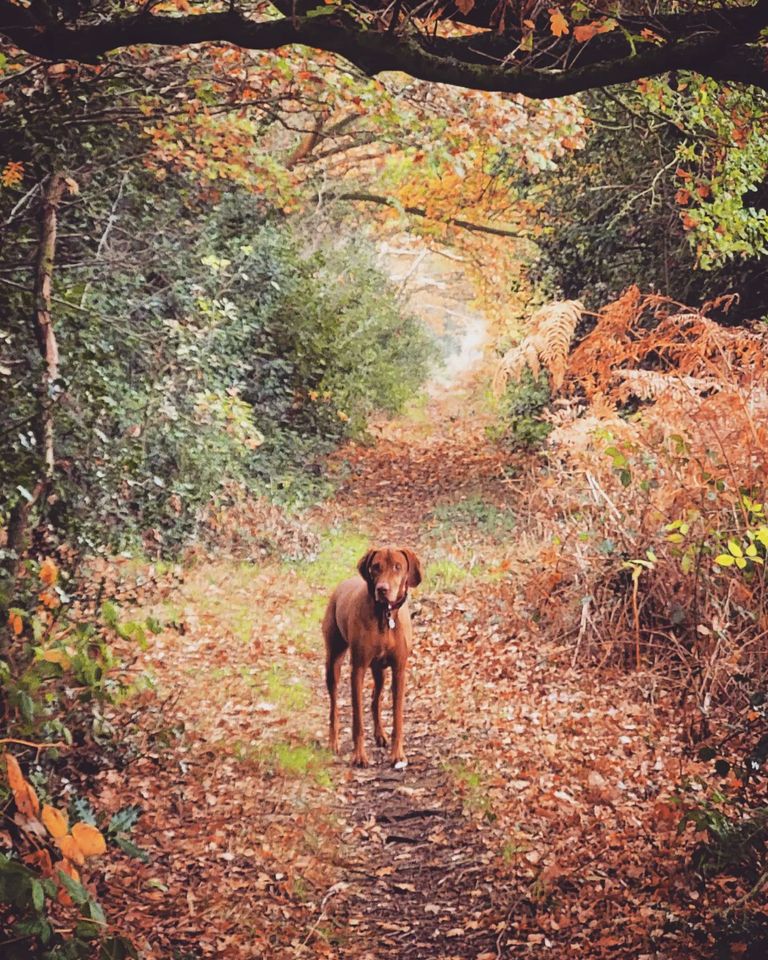 8 am. More hiking.
The morning was spectacularly dull. That heavy November cloud that drains all of the colour out of the landscape and makes it look like a photo your granny took on an Instamatic in 1974.
The Garmin 'Dignitas 6' made me do a six-mile hike after breakfast or it said it would punish me with Lithium powered electrical shots every 15 minutes while playing The Birdie Song.
We headed out of the boat. I had a stone in my wellie. I got it out but it managed a comeback tour and got into my other wellie. We headed north up to the peat bogs…passed the bloke who was polishing the brass on his boat. I said the obligatory, "It's like the Firth of Forth Bridge…" then he dutifully replied…"It's never ending!"…and we both give a little laugh and pretended it was the first time we'd ever said that…then up past where the old lady lives with six cats, all seven of them and their cottage, all tangled up with Honeysuckle. Over the bridge and into the reserve. A Marsh Harrier glides past to our right….a guess she's a she because she has a cream coloured head…she's only the third I've ever seen. The peat bogs are smattered with gloopy black pools of water. The locals warn of Adders biting dogs here so Flash is on a tight lead but he doesn't mind because we're trotting along nicely 3.8 MPH to be exact with a heartbeat of about 105. It takes about half an hour to cross the bog and then we're back on to solid (oddly sandy) ground and Flash is back off the lead. Up through Cuckoo wood to Cuckoo Corner and onto a lane. There's a young couple snogging in a little hatchback. I tut and shake my head because I'm 52. Secretly, of course, I'd like to be snogging at 8.45 am in a hatchback on a grey November morning. Further up the lane there is a lady pottering around her yard wearing Jodhpurs and it's my turn for impure thoughts. The lane sign comes into view…it's called Nook Lane….Flash says it should be called 'Nooky Lane' and then repeats 'Nooky Lane' several times while giggling….he can be such a child sometimes. We take a right hand path through old ancestral woods which open out to a track where an empty house sits perched on the edge of a paddock. She's a beauty….'Moss Villa'….later I looked her up…she's for sale with two acres of land for £350k….right on the edge of the peat bogs….she would suit us perfectly…..peace and quiet….land for flowers and dogs…but we ain't got £350k, so we give her wave and a 'toodle pip'…and off we trot back over the reserve and back to Casper for a slap up brunch and perhaps a power nap.
Reasons to be cheerful:
My Aldi £2.95 little square frying pan for fried egg sandwiches.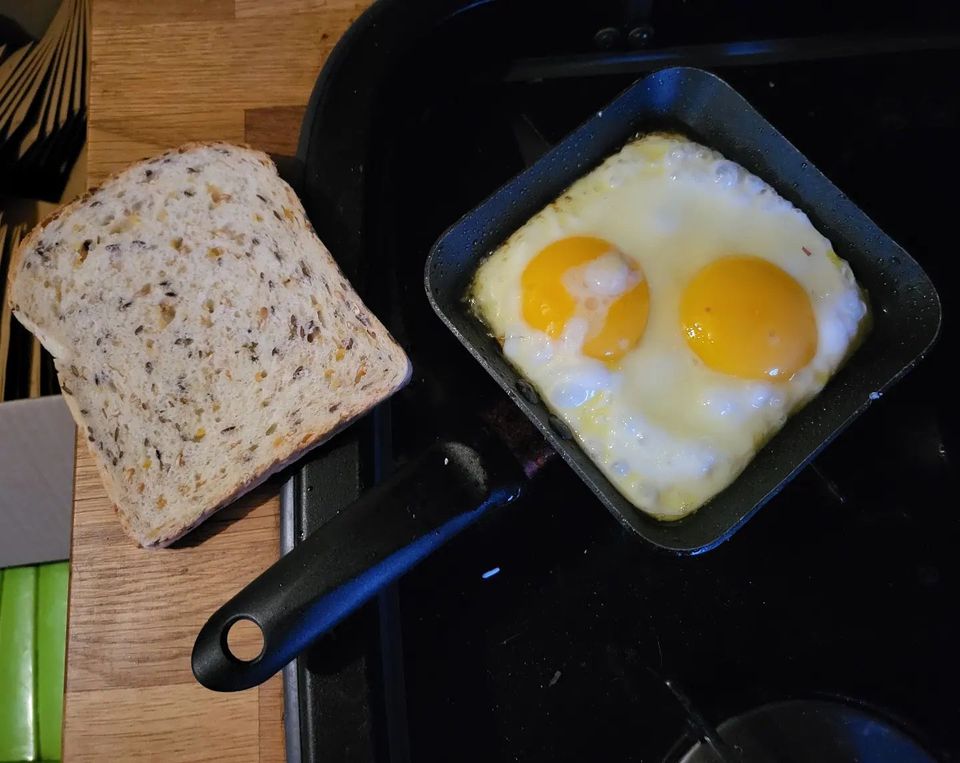 Please help us to help Shelter UK help people who need a safe home this winter, by clicking over to our Justgiving page. x
We have now raised over £3000! YEAH!!! :)))