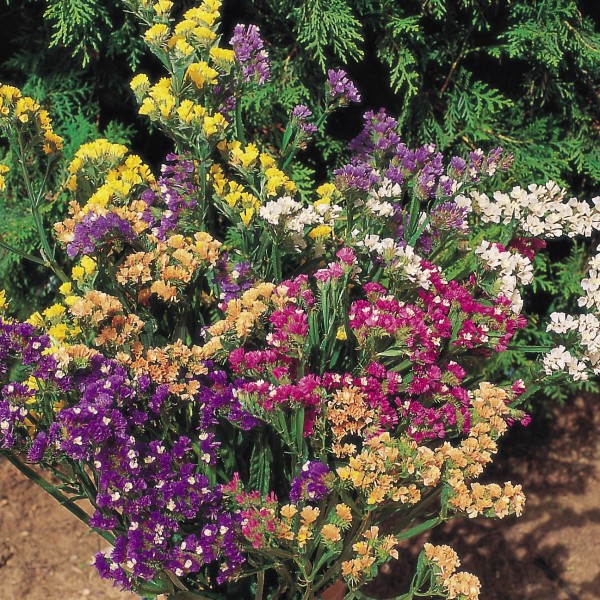 Statice 'Higgledy Mix'
Statice is one of those flowers that fell out of favour. It is deemed by many as being  Kitsch…I would tend to agree but that's part of its appeal…well…make up your own mind…I love it's quirky colours and 'everlasting' qualities as a dried flower.
This mix has large, inflorescent blooms, uniform in height and strong stemmed.
I see more and more Statice being used once again by the new vanguard of British florists and flower farmers….long may this continue. Statice deserves to reclaim its rightful place back in British vases.
Height 85 cms
100ish seeds per packet
Sow Statice seeds in late March and April undercover but don't put plants out until after the frosts. You can sow in May outside and they will be fine. Space to about a foot between plants.
Half hardy annual.