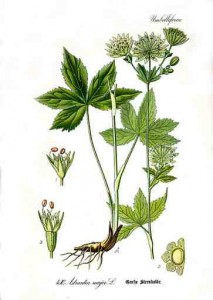 All two of you reading these posts may have noticed that I am using where applicable the fantastic botanical illustrations of Otto Thome, not to be confused with Count Otto Black, the evil thief of the Chronoshere. Mr Thome is one of my heros within the botanical illustrative art world, obsessed, accurate, delightful and bonkers. To my crinkly brain he offers images that are far more than scientific…almost every leaf he turns his pencil towards seems to suddenly belong to the plant I'd most like to meet next.
Thanks Otto old bean. Let's hope the afterlife is a jungle.
Ranners and his pouncing panther of destiny.