Introduction to Poinsettia
Poinsettias are native to souther Mexico where the Astecs used them for generations as medicines and for dyes. It was a chap called Joel Poinsett who first brought the Poinsttia to the publics attention. He was the first U.S. ambassador to Mexico and found it whilst pottering around doing whatever ambassadors do in southern Mexico (and its none of my business) In Geek poinsettia is called Euphorbia pulcherrima. They are' short day flowering' which means they only flower when there is less than twelve hours of daylight in order to reduce the number of competing insects to the correct species to facilitate  pollination. (Whew! That was a long sentence…now relax.)
Poinsettia and Christmas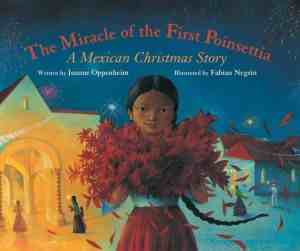 Why is it that we relate poinsettia with Christmas? It goes like this… a long long time ago in a place far away (unless you live in Mexico when you can ignore the 'far far away' section) , lived a  poor girl who dreamed of bringing a beautiful gift for the Virgin Mary on Christmas eve…but alas she felt she had nothing worthy to bring Mary and was sad. On her way to church she bumps into an Angel who suggests they pick some weeds from the side of the road…the girl protested that the weeds were not worthy as a gift for Mary…however the Angel is persuasive and the girl picks and takes the weeds to the church alter…and as she places them tenderly down onto it, they burst into glorious ponsettias, red and flaming and the girls heart is filled with joy! Yey!!! Bring it on!!! …this is why our Mexican cousins call the plant Flor Nochebuena The Christmas Eve Flower.
Care of Poinsettias
Now if you've been paying attention you will have discovered Poinsettias are Mexican and we can deduce from that, that our light will be less powerful in the UK then their's…especially at Christmas…so expect a little leaf fall and yellowing. The most common reason for the untimely death of one of these fellos is overwatering…wait until the compost dries out completely between watering….give them a spray now and again…they love it. Try not to let the ambient temperature fall bellow 13 degress and feed once a month with a low nitrogen, high potassium fertilizer.

Will my Ponsettia come back next year?
One has to be frank…its not easy…but if you're up for it, this is what you have to do.
Prune back hard in April to about 4 inches…I know..it feels wrong but just do it!
Repot if necessary and grow them on in a light cool place over summer…about 15 degrees is great.
In November you need to mimic the sunlight hours of its home to make it flower. So it needs to be in total darkness for 12 hours a day and the temperature needs to be brought up to 18 degrees to instigate the flowering process.
Good luck with that and please let us know how you get on.
Ben
Find wonderful gardening Christmas presents here!!