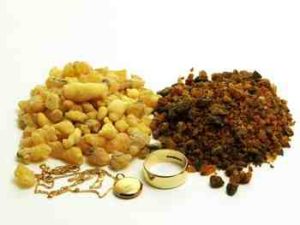 One would have thought that having reached the dizzy heights of forty years old I might have once…just ONCE asked what Frankincense and Myrrh actually are. I'm pretty familiar with the gold part of the birthday story but the other two thus far have eluded me…they could easily be a pair of rabbits with peculiar names that the wise men, in their wisdom, thought the baby Jesus would appreciate or perhaps a brand of nappies and baby milk…a few freebies to get mary and Joe started in parenthood. So I have gone out of my way to get to the bottom of this puzzle and I can now share my secrets with you…because you don't know either do you? No you don't…stop pretending…you're just guessing.
What is Frankincense?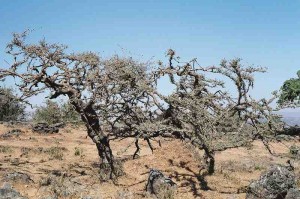 …Well…are you sitting comfortably? Then I shall begin. There is a genus of tree called boswellia, these trees grow in north Africa and southern Arabia. Incisions are made in these trees by nomadic tribes and periodically these tribes return and harvest a resin from the trees. The resin is a pale colour and each tree can produce several kilograms each year.
What is Frankincense used for?
As the name alludes to,  frankincense is used as an incense. Its sweet fumes when burnt have been used for millennia by the good people of that region in religious rites and also in day to day life. The ancient Egyptians used it and indeed it was found in the tomb of Tutankhamun's tomb. I think the wise men probably only turned up meaning to give the gold as a present but took one whiff of the stable and slipped Joe a couple of joss sticks to keep them going.
Frankincense is being tested for cancer curing possibilities.
What is Myrrh?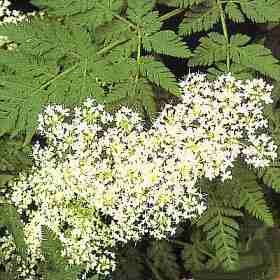 Myrrh is another tree resin, this time from the commiphora. This resin is very clever…it defeats attacking and destructive insects by gumming up their mouths with its sticky goo. This is particularly useful against those pesky little termites. It also protects the tree using its anti bacterial powers…good work Myrrh!
What is Myrrh use for?
Well unlike its brother Frankincense it doesn't smell so nice when burnt, however its properties of protection against decay works on us humans too. Consequently our friends the Egyptians used it to mummify bodies, it not only helped to preserve the body but helped mask the nasty niffs. The Daily Telegraph suggests it lowers cholesterol.
Well…now you know. There will be test next Friday.
Happy Myrrhing!!!
Ranners & his holy rabbits
Image credit, wikicommons