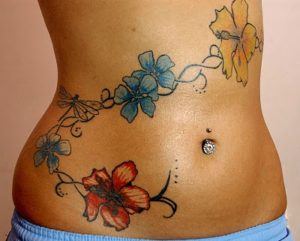 Tattoo magazine
The girl with the orchid tattoo
I was meandering my way through Cambridge market at the weekend with a mind to source a nice piece of fish when I spotted the girl with the orchid tattoo. She was a young lady of about nineteen and was pushing a pram which contained a young man whom probably went by the name of Tyler and who was making 'Raahh' noises in between bouts of spitting at old lady's tights. The tattoo was situated in the small of the young ladies back and was about the dimensions of a tub of 'I can't believe its not butter.' A fine thing of beauty it was, generically amorphous but none the less attractive for it. I have later understood that a tattoo on a lady, in this region of the body is known as a tramp stamp.
I stopped the girl and asked if she would mind awfully if I were to take a photograph of the piece. Disappointingly, my friends, the answer was a definitive 'no'. In fact the answer she gave took somewhat longer to say than a simple 'no' and she used words that I couldn't repeat here (though young Tyler gave it a good go, Gawd bless him)…in fact she used words I had never in heard of and I've worked in a mine. So I quickly hurried off to inspect the fish and left the lady to continue her journey to The Burger King or to look at clothes with writing on.
Pictures of Orchid Tattoos
Having failed to get a photo of that tattoo I have sourced a few here.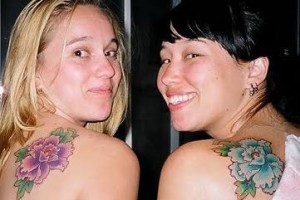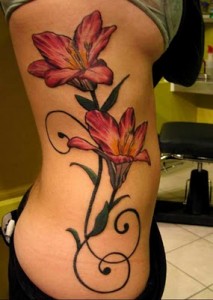 Tattoo Magazine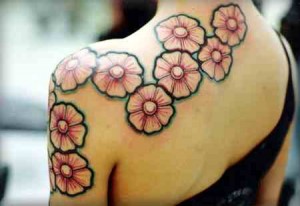 Alay
I love that last one.
Ranners & his painted ladybirds