It is not possible for most of us Boutique Flower Farmers to make a living through the winter. I've been curious as to what other growers get up to. I asked the the lovely Belinda from Wild Acre. Check out the Wild Acre site it's fab! You will quickly see that Belinda is one of the best blog photographers on the web.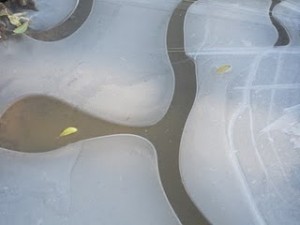 Going against the tide of imported flowers, trowel and seed packet in hand, are a small but growing group of British boutique flower growers. These growers, from well–established businesses to tiny one-person enterprises, work seasonally, typically selling the bulk of their flowers between about early April and the first frosts in October.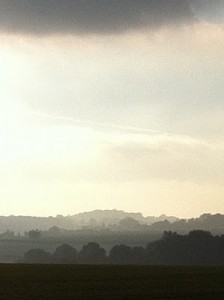 This week we have had mornings as stingingly cold as minus 6 degrees Celsius with an incredibly severe hoarfrost – really beautiful but clearly not flower-growing weather! Which begs the question, what do we, as flower growers in Britain, all do during the winter when our gardens are dormant? How do our businesses survive?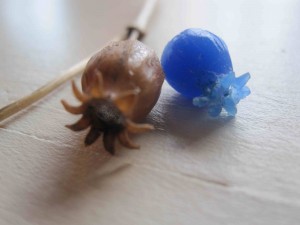 I'd love to say, I sit on a beach somewhere hot for a few months listening to Gardeners' Question time on the radio, but sadly it remains my little pipe-dream! I suppose the answer really depends on what sort and scale of flower grower you are.  My business is new and tiny, I do not even have a polytunnel yet, so when the frosts come, my season of flower growing ends abruptly. The work doesn't end of course, because there is still the basic maintaining of the garden and preparing for Spring, but for nearly half the year, I have nothing to sell from the garden. I aim to keep the business as local and self-sufficient as possible and am not ready, in my heady idealism/idiocy, to buy in imported flowers during the winter months. Others do, selling local flowers in season and imported flowers when they need to, and that is absolutely their choice, obviously. Other businesses go in for potted bulbs and dried flowers, particularly Christmas wreaths and decorations to tide them over until Spring. There are some flower growers that have found different goods to sell when the flowers die down. A good example of this is Snapdragon's Garden, who have created a second business (in this case, stunning textile designs), which has grown from a bridging-the-gap sales line to a highly successful businesses in its own right, now in fact the greater part of the whole business.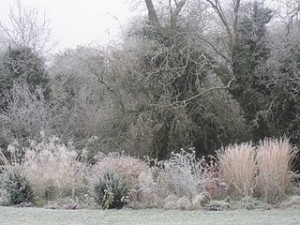 In my case, when my garden turns to mud, I turn to my jewellery bench and make pieces from precious metals and gemstones.  The garden though, continues to inspire, and the shapes and textures I see around me all year in the garden often find their way into the jewellery.  At the moment I am working on a wax carving of a beautiful seedhead, which will eventually be cast in silver or gold. It is not finished yet, but is slowly getting there!
Wild Acre jewellery is at  an embryonic stage at the moment, but I hope to sell online, and perhaps at fairs, to supplement the leaner times in the garden. I don't yet know, which, if either business idea will flourish, time will tell, but Wild Acre's hybrid entity certainly keeps me busy all year!
Many thanks to Belinda for that. x
Image Credit, Belinda Norrington