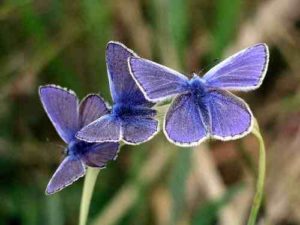 Everybody loves to see butterflies in their garden, that is with the exception of my great Aunt Tabbitha who said they brought diseases from the French colonies  and that Cabbage Whites made her feel that she needed a Martini.
How to attract butterflies to your garden
However small your garden may be you can attract these wonderful creatures if you provide them with food…food they like and not just your left over pork pies. Nectar is what these little chaps are after and you can easily provide this by planting nectar rich plants in a sunny and well sheltered position in your garden. By choosing a varied collection of plants that will produce varying nectar supply and therefore it follows that you will get a varying bunch of our fluttering little gems. Bear in mind that modern hybrids don't produce anywhere near as much nectar as the old school varieties.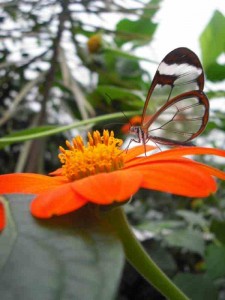 Also think about planting flowers that will flower right through the seasons from spring to autumn. Spring flowers are essential to give them the boost they need after being in hibernation all winter and the winter nectar helps them build up their reserves for winter.
Avoid using pesticides and herbicides and also avoid using compost with peat in it as the peat bogs are a home to a wide and varying array of butterflies as well as other critters.
Keep you flowers going longer by regularly dead heading them and the butterflies will thank you for it.
Plants to attract butterflies?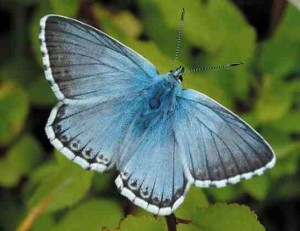 The wonderful people at Bristol Zoo have a great download which outlines some plants you can use to attract butterflies. Here is a shorter…Benji's top seven nectar producing plants.
Aster. Asters will provide loads of autumn food for butterflies. They come in many colours to suit your tastes and can be grown in containers.
Buddleia. We love Buddleia at the Higgledy Garden. Its common name is the butterfly bush so there's a clue as to how good it is at the job in hand. Prune it hard in the spring and it will produce more flowers for you. It will grow almost anywhere in any soil. Brilliant!
Sedum. Again another great provider of late summer and autumn nectar. Doesn't like wet soils and won't tolerate shade. Commonly called the Ice Plant.
Lavender. Everyone's favorite and a big hit with the Butterflies too. Plant it in April and cut back flowers once they have gone over. A true English Lady of our gardens.
Oregano. A perennial herb that our butterfly friends can't get enough of. Fantastic edging pathways with its beautiful pink and purple flowers. A real winner.
Tithonia. I grew some last year and our winged friends couldn't get enough of them. An easy to grow annual.
Cosmos. The big blooms on cosmos seem irresistible to all manner of butterflies…and people for that matter.
Why not read our bewilderingly brilliant piece on attracting bees to your garden? and How to attract Hedgehogs to your garden.

Subscribe to Higgledy Garden and have free updates & mind bendingly exciting posts sent to you before anyone else gets a look in. Click on the RSS logo at the top of the page.